WPRiders - WordPress Experts
WordPress website speed optimization
The speed of any WordPress website is of great importance. As a matter of fact, it influences how your website is ranked in search results. And not only!
It is well-known that the faster your website loads:
the more visitors will access your website – since less of them will leave the website before it loads
the better your SEO, hence greater rankings – Google favors speedy websites in search results
the less you will pay for your advertising – a slower loading website means a bigger bill from Google or Facebook advertising platforms
We are very good at squeezing every bit of speed from your website and we've tested it on our own skin to prove it. The homepage of our website www.wpriders.com ranks 100/100 in Google PageSpeed Insights test: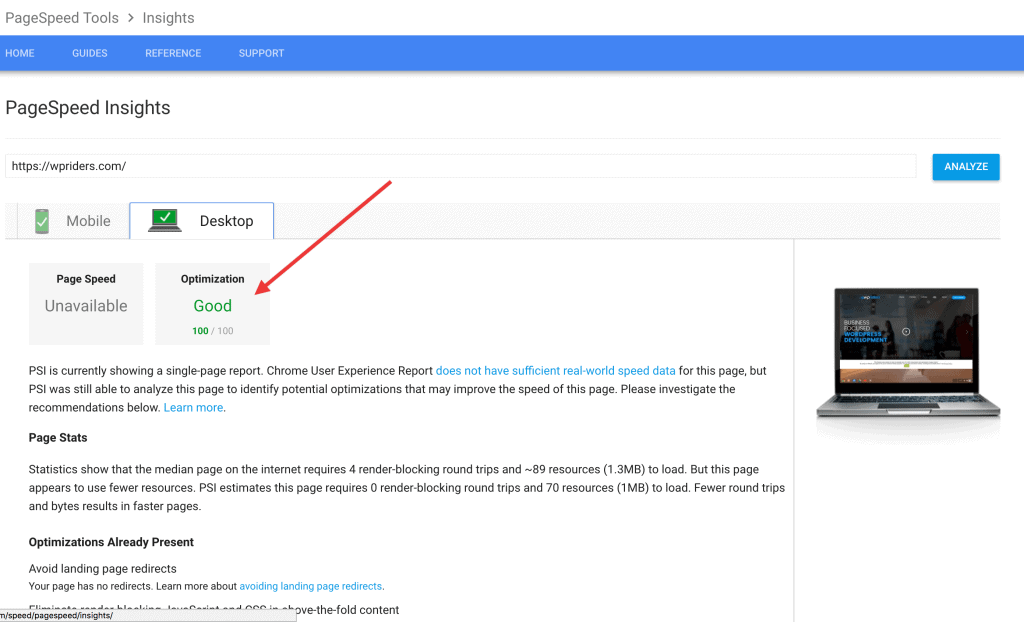 Want us to take care of the speed of your website?
Simply use the form below to submit some details about your website.
We would be delighted to help you make your WordPress website faster and provide your visitors with the greatest online experience.