CLIENT INDUSTRY: Recruiting
CLIENT REQUEST: Move the existing website from an old CMS to WordPress and redesign the existing pages
GOAL: Upgrade the website to a much more functional CMS like WordPress and optimize it speed-wise and design-wise
eRecruiter is an Austrian company offering a multi-award-winning software solution for the entire recruiting process. Since its foundation in 2000, they were able to establish itself as the market leader in Austria. eRecruiter, however, is also known beyond the Austrian borders and is likewise successfully deployed within numerous HR departments in other countries.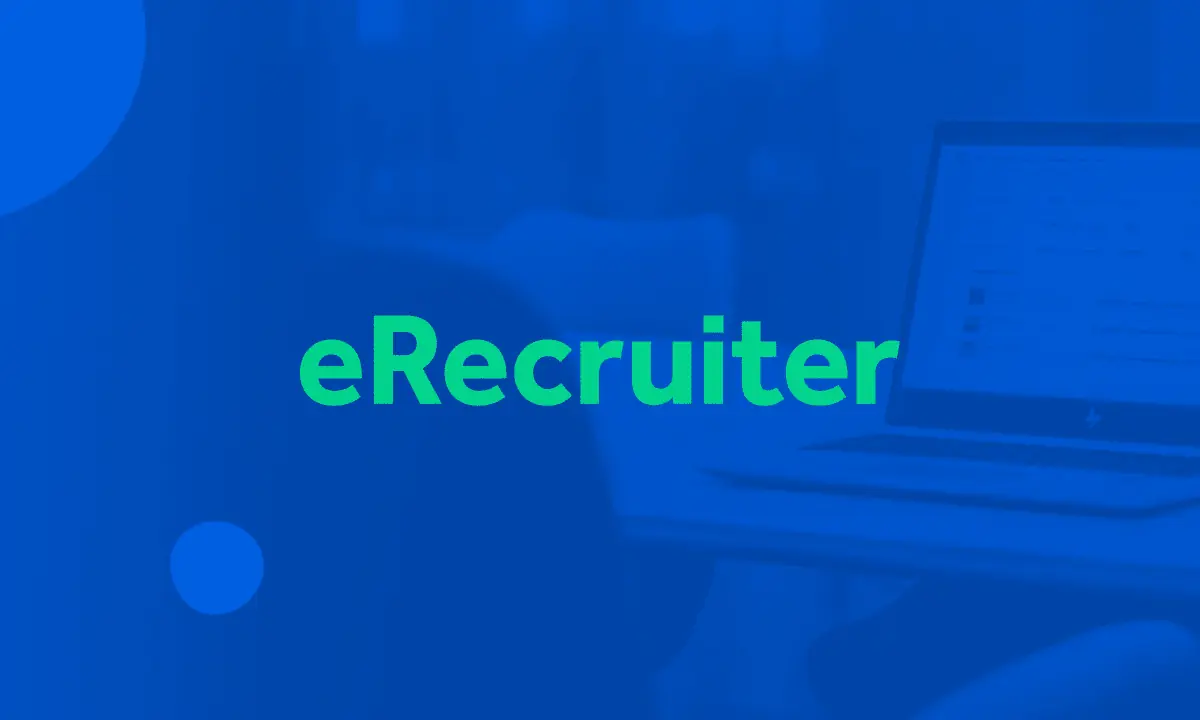 Our process & implementation
Initially, this project started with the request of moving the existing website from an old and unmanageable CMS to WordPress. In the process, the client realized that it's better to redesign most of the pages and we gladly offered our expertise in this field.
The previous CMS was very limited in terms of management and customization. This is why WordPress was the perfect replacement in this case. It would provide a high-end mobile-friendly platform, with a user-friendly backend and unlimited options for speed optimization, search engine visibility, social media, as well as photo and video content.
Our work started with creating a thorough and detailed specifications document that would outline the development plan. This helped us make sure that we have control over the entire picture of the migration, redesign, and optimization.
The main focus was to deliver a fast loading website with great optimization benchmarking scores. In this case, using a predefined visual builder was out of the discussion, as it would negatively impact the loading speed of the website. Our solution was to create custom Gutenberg blocks for each section of the website pages. This ensured the fact that the website would be easy to manage on the backend and future changes to the website content wouldn't require coding. On the frontend, using the blocks facilitated the redesign of the website as well as achieving a pixel-perfect design.
To ensure a clean architecture and efficient backend usability, we created custom post types for all the website entities — Case studies, Customers, Team, Partners, and others. For scalability and future ease of management, we used Advanced Custom Fields Pro to add custom fields to each of the custom post types.
Gravity Forms was the solution of choice for handling the contact forms displayed on the website. This would allow customers and potential customers to easily interact with the eRecruiter staff.
At the final stage of developing this project, we used the WP Rocket plugin for page caching and applied custom speed optimizations. As a result of the optimization work, the website registered great speed benchmarking ratings:
— 90+ on Desktop (Google Page Speed Insights)
— 78+ on Mobile (Google Page Speed Insights)
— GTMetrix PageSpeed Score A and YSlow rating B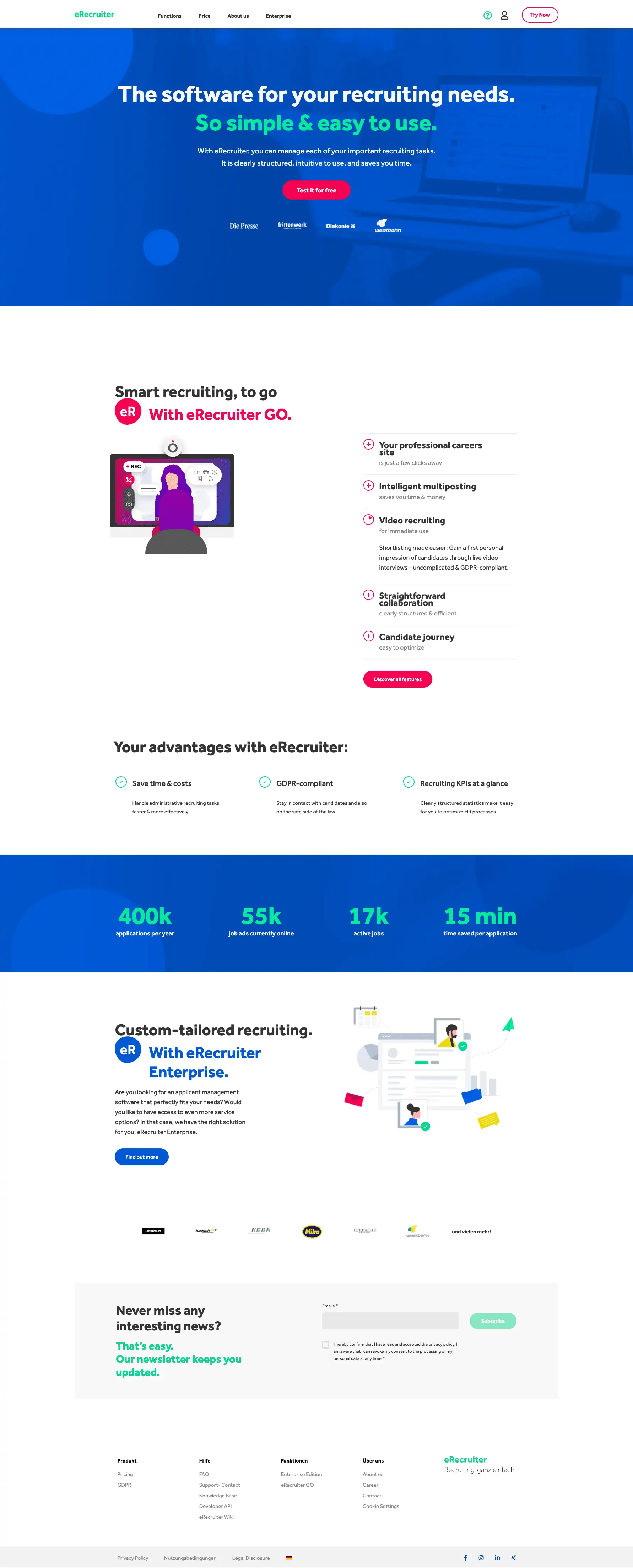 Have a similar project in mind?
Want a beautiful website? Well, we're ready to help!