Your Success

is our mission
WPRiders - Custom WordPress Development
About Us
Guaranteed results

happy with your project or your money back

High quality code

we use automated tools to ensure our code meets WordPress coding standards

Daily heartbit & communication

we'll keep you updated about the project progress

Business Ethics

always do the right thing

Premium Services

the quality of services and result is our top priority
Our mission: to empower your online success.
Our values:
Accountability: we do our job well. We work efficiently since we believe it is only up to us to deliver on the promised results.
Integrity: we follow one simple rule - always do the right thing. We are honest and open with our customers. We keep our promises and treat our stakeholders with respect and consideration, just as we would want them to treat us.
Personal growth: we are passionate about our work. We are also open to personal change and continuous improvement. That is why we constantly challenge ourselves to find new ideas and solutions in our pursuit of excellence.
Contribution: we are part of the Open Source community. We are determined and dedicated to its success. We gladly share our know-how as keynote speakers and our code to inspire and help others just as we were inspired and helped by the Open Source family.
Last but not least, we are a regular contributor to the Open Source community, while @mariusvetrici the company founder is the event host and co-organizer of Bucharest WordPress Meetup.
1000+ clients
served during the last 14 years
WE HAVE HUNDREDS OF 5 STAR REVIEWS
I plan to do more projects with Marius in the future
Marius worked with me on requirements initially and throughout the project to ensure we got to a positive outcome in the end. The work he and his team delivered met all my expectations and I plan to do more projects with Marius in the future.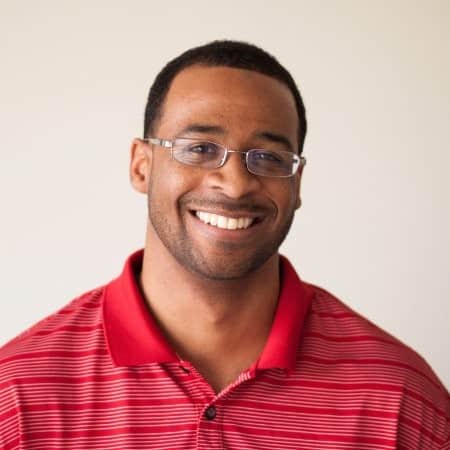 Dannie Evans
ResourcefulManager.com, USA
Professional, patient, very fast
Marius and his team are very professional, patient, very fast. and the important thing is THEY DO EXCATLY WHAT ARE YOU ASKING FOR. I'm glad to work with them, and this is not going to be the last time for sure.

Aziz Alza
askademic.com, USA
I highly recommend them!
The communication was great as always. Marius and Alex are truly a pleasure to work with. They completed every task and answered every question as thoroughly as possible. I will definitely be using them again!

Michael Mulhall
theycallitcrypto.com, USA
A pleasure working with you!
It's taken me nearly a year to find a good supplier. You understand my requirements, you communicate well, you deliver quickly at a reasonable price and most importantly, you are good at the software programming.
Joff Lowson
jofflowson.com, UK
The project was perfectly executed!
I had the pleasure to work with Marius as a web developer for a project of mine.The project was perfectly executed. In addition to that, Marius has a good eye for design and layout.

Caspar Eberhardt
Appenzeller Gurt, Switzerland
Extremely professional experience
Working with Marius was a smooth and extremely professional experience. He kept me up to date with regular progress reports and he was very quick to respond to any questions I had along the way. I am very pleased with his work and I will be hiring him again for future projects. If you are looking for someone who is excellent at communication and has a particular attention to detail, I would not hesitate to recommend working with Marius.

Dr. Nikolas Hedberg
USA
Ed Broyhill

CEO at Broyhill Group

Marius and his organization are exceptional web developers with extraordinary talents to define complex projects in to scalable solutions. They are top of the line web developers and have surpassed all expectations. Marius is a pleasure to do business with.

Sana Tayeb

CEO at Broyhill Group

I had the pleasure of collaborating with Marius on a fairly complex Wordpress multisite rebrand project. Marius is a true professional who happens to be an expert at WordPress too! He not only managed to simplify the project to a great extent but was also very effective and responsive in communicating the progress, providing much-appreciated and timely recommendations and being flexible to accommodate the needs of all stakeholders. I will be collaborating with him again for future projects and highly recommend him to anyone needing WordPress expertise.

Ian Blair

Co-Founder at BuildFire

Marius and his team chose the best technologies for our website. His solution is both lightweight and SEO friendly. SEO is very important for us! Apart from this, he was responsive and helpful despite timezone difference.