GOAL:

Bitdefender aimed to elevate customer satisfaction by improving their website's support functionality and reduce support costs

CLIENT REQUEST: Optimize the website both on front-end and backend, including user experience improvements
CLIENT INDUSTRY: IT/Cybersecurity Solutions
PROJECT TYPE: Ongoing website development project with custom features development where WPRiders acted as the technical development partner with experience in WordPress websites development and optimizations
Bitdefender provides cybersecurity solutions with leading security efficacy, performance, and ease of use to small and medium businesses, mid-market enterprises, and consumers. Guided by a vision to be the world's most trusted cybersecurity solutions provider, Bitdefender is committed to defending organizations and individuals around the globe against cyberattacks to transform and improve their digital experience.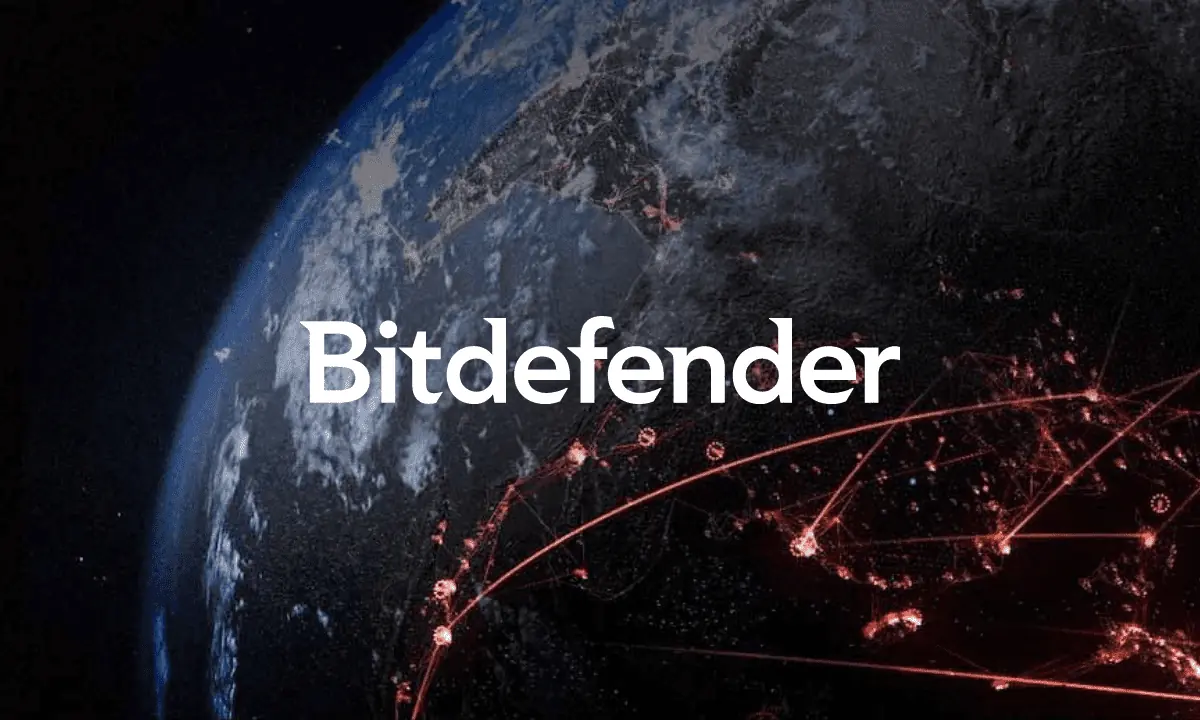 Our process & implementation
Recognizing the critical role of a streamlined support platform in the digital era, Bitdefender collaborated closely with WPRiders to optimize and develop their support platform, resulting in significant benefits.
The collaboration between Bitdefender and WPRiders comprised two key phases:
Optimizing the existing version of the support website based on the strategy developed by the Bitdefender team.
Creating a new website for the Bitdefender Support Center based on the UI & UX assets provided by Bitdefender.
Initially, WPRiders diligently resolved numerous bugs and issues on Bitdefender's existing support website. This ensured a smooth transition to the new platform without any disruptions for customers. The team fixed typography issues, improved website navigation, added translations, and improved the mobile display of multilanguage content. Additionally, they implemented custom validations for various support website forms.
In the next phase, WPRiders created a completely new website with an improved design and structure based on a new theme. They rebuilt the homepage, category, and article page layouts using Advanced Custom Fields with Flexible Content, in line with Bitdefender's UI strategy. The new theme is fully responsive, with predefined blocks for administrators, and dynamically loads backend blocks on the front end. This change benefits both website users and administrators, creating a lightweight and visually pleasing experience.
Recognizing the need for fast solutions on a support platform, WPRiders optimized website content and implemented a cache system, resulting in quicker loading times. They also introduced Lazy Load functionality for video content, further improving loading speed.
WPRiders developed a comprehensive search system from scratch using SearchWP and Live Search, enabling users to find answers quickly, including searching through PDF files, which is highly useful.
At Bitdefender's request, WPRiders integrated APIs for Live Chat and Bot Chat to enhance the user flow and assist customers based on the urgency of their issues. Live Chat effectively directed customers to the appropriate support representatives, while Bot Chat presented a curated list of support topics and solutions, easing the workload on support agents.
To optimize the user flow further, WPRiders introduced the Contact Form Flow, a dynamic form that intelligently redirects users to specific support teams based on their specific issues. This significant improvement positively impacted the support team's performance and customer satisfaction.
For a better insight into platform performance and usage, WPRiders seamlessly integrated Adobe Data Layer, facilitating information transfer to the Analytics container.
Enhancing the support article layout, WPRiders implemented a dynamic table of contents generated automatically from article headings. They also added a feedback functionality, allowing users to vote on the usefulness of articles.
Acknowledging Bitdefender's global customer base, WPRiders implemented automatic content translations, ensuring support materials were accessible in multiple languages.
The project resulted in a complex support platform, providing customers with a seamless support experience while optimizing the support budget. This balance is crucial for a successful business strategy, and WPRiders takes pride in being Bitdefender's technical development partner.
Thanks to the collaboration, Bitdefender experienced an impressive 60% improvement in Core Web Vitals, a 20% increase in page views, and a significant 20% decrease in the support team's workload.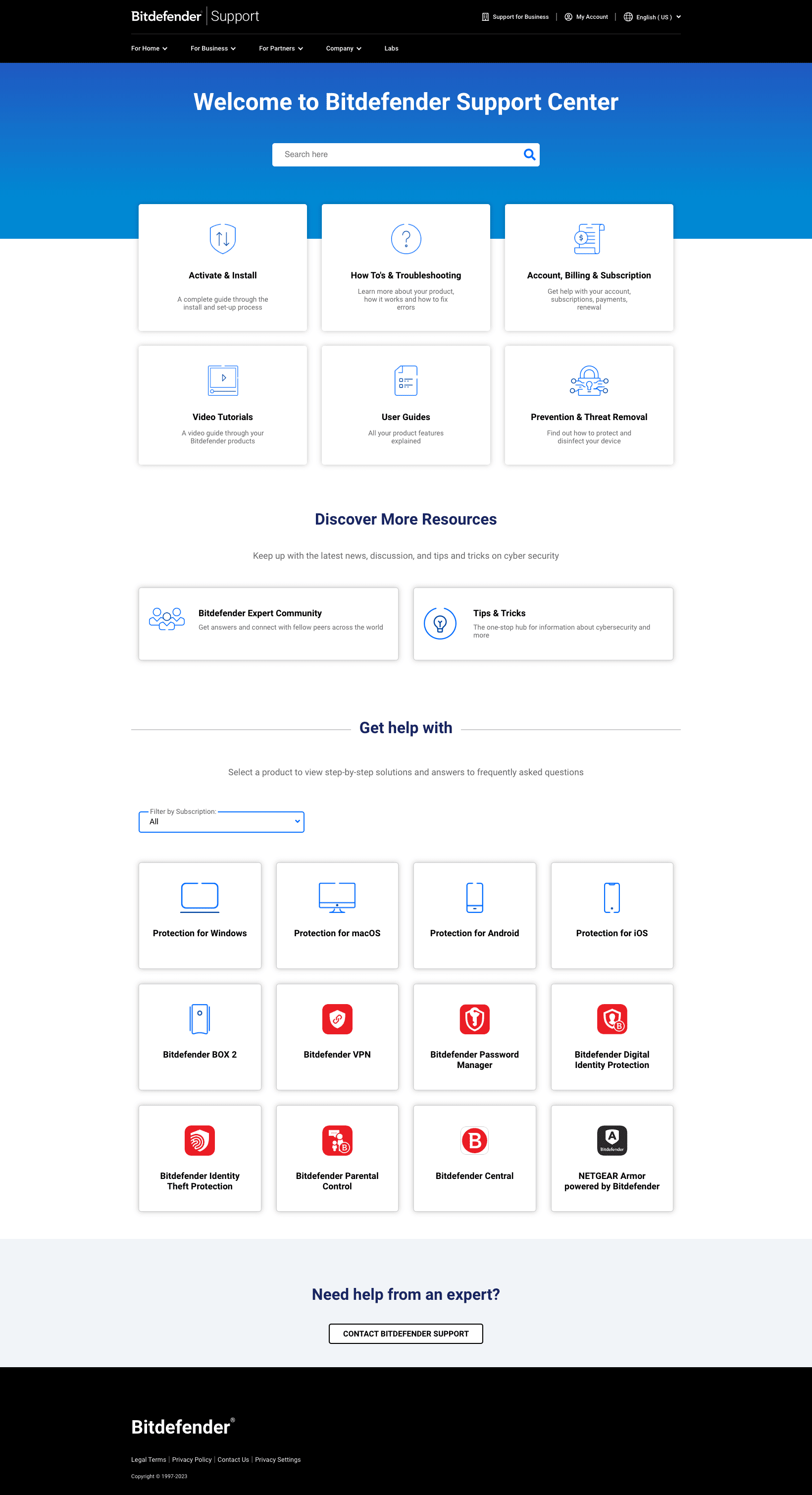 What our customer says about the project
We partnered with them for over 3 years on a complex website, and there are some aspects that truly stood out during our partnership:
1 - Predictability: Right from the start, we knew what to expect from them. Their consistency throughout the entire collaboration was impressive.
2 - Reliability: Their disciplined approach and well-defined processes made them highly reliable. We had confidence in their ability to deliver.
3 - Technical WordPress expertise: Their team possessed exceptional knowledge of WordPress and effectively addressed the challenges we faced with our support website.
Their ongoing work has been exceptional. They provided predictable and reliable support while demonstrating their expertise in WordPress. We greatly value their contributions and look forward to continuing our collaboration.
Have a similar project in mind?
Other recent projects
Want a beautiful website? Well, we're ready to help!