8 Questions Online Entrepreneurs Ask in 2019
You want to start your own business. You want to thrive.
You believe it's time for a change in your professional life – regardless of whether you are already an entrepreneur or thinking of becoming one soon.
But then 2019 came and… you still have questions. Still looking for answers. Still, don't know where to start. Good.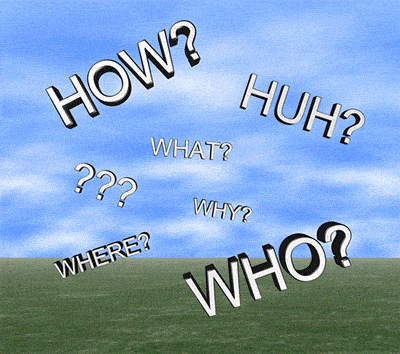 Seeking answers to your questions shows determination. And that's exactly the quality you, the entrepreneur, need.
Determination = Getting out of your comfort zone = Growth
And speaking of what happens in between determination and growth, let's focus on those struggles, doubts, and confusion you are facing right now. Getting out of your comfort zone triggers these feelings of helplessness. Tried them. Had questions and struggles just like you. And now I'm here to help you get some answers.
So, here's me in the UK at Startups2019, one of the largest startup events in the UK. I am all smile 😀 and enjoying the event, while ears wide open. Why? Because I want to hear what you, the entrepreneur, have to say.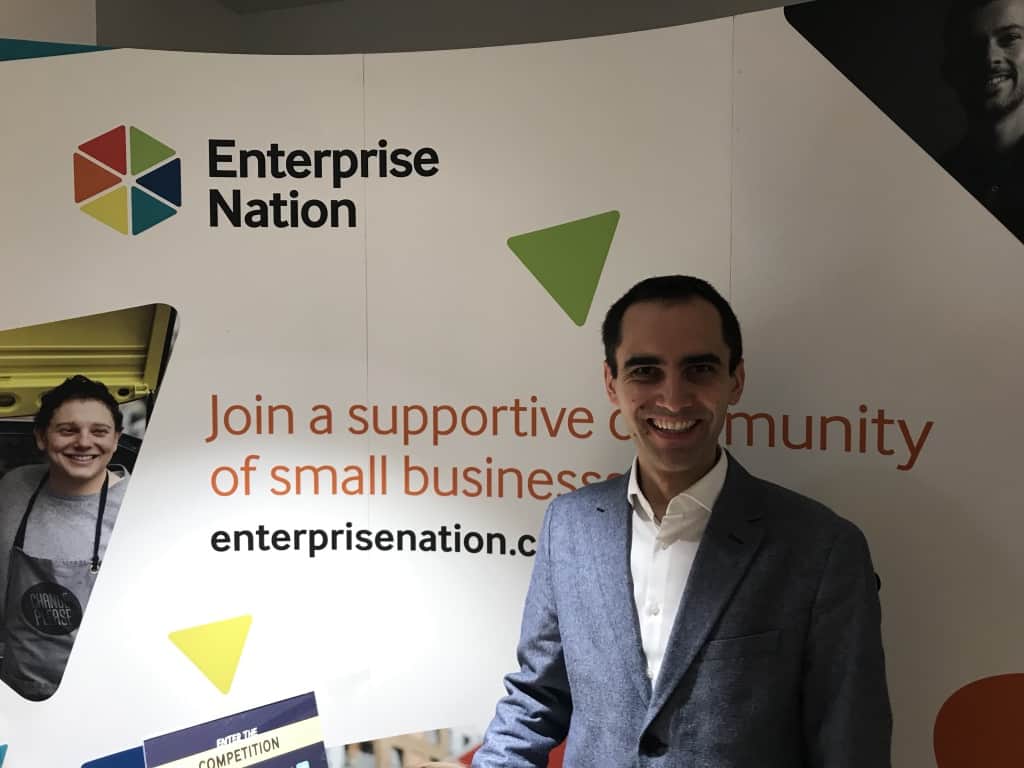 The startup arena of the UK is boiling at the beginning of the year with entrepreneurs, just like you, looking forward to launching their next big thing.
But how? What's the first, the second, and… and the tenth step to reach that success you are so determined to reach?
Well, let's dive into 8 questions I have gathered from some of the entrepreneurs from the event and get you some answers.
I'll go ahead and lead with a specific example, which is the example of Kevin and his business partner. They are hardware engineers in London. However, at the moment they are looking to launch their own personal online business.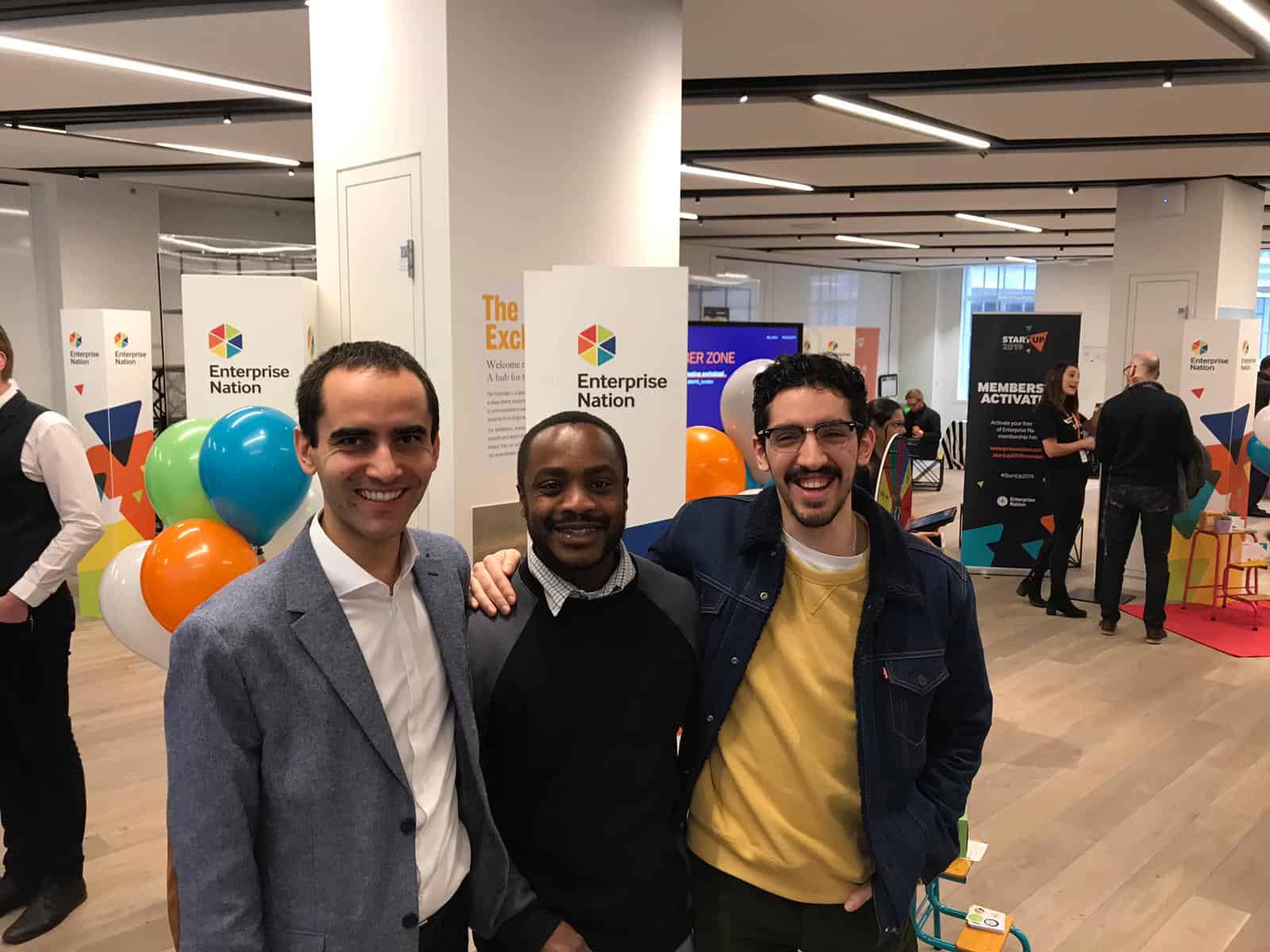 They plan to launch a platform for musicians who are interested in playing their music in London pubs and bars – basically make things easier for musicians to get in touch with pubs and bars.
So far so good. They have the plan, and what they have is something others want and need.
But then, the first question already pops up in their head.
Q1. Where do I start?
The answer: Consider having a talk with at least 10 musicians who are already performing in London pubs and bars. And ask them the following questions:
How many times per week are you performing in pubs and bars?
How much extra work do you need?
How is the business going in general?
What would you change in your work or schedule?
What would you need in order to have your work facilitated?
But then this plan immediately generates a second question:
Q2. Who should pay the money on this platform, is it musicians or pubs?
The answer: What you could do here is to check out a couple of business models that would work in this case, and then simply choose one that you like best and test it to see how it works. Here are some options to look into:
The Pubs pay a subscription for getting access to 3 Musicians' contact info per month for example; the Musicians are listed, but their contact data is hidden.
The Pubs pay a subscription for getting listed on the platform. Musicians browse the Pubs. This is more like a directory.
The Musicians pay a subscription for getting listed. Similar to the directory model.
Moving further, I'll continue listing some of the top questions entrepreneurs ask and need answers to in 2019, hoping you'll find what you are looking for right here, right now. 💪
Q3. I have an idea, but what are the steps to launch my business?
The answer: Here are the first 3 most important steps to launching your business.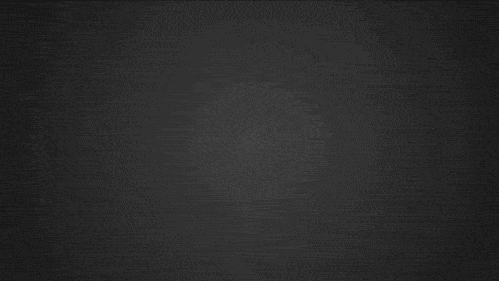 Step 1. Take the time to test your idea
Why is this step so important? Because you need to make sure that there's traction (demand/interest). Without demand and interest from a target audience, there's no use to invest your time, energy and finances in an idea that may not even work out.
Step 2. Get personal
Again, take the necessary time to personally meet as many as 3-5 people that you think would be interested in your idea and talk to them. By doing so, you can hear the opinion of people who aren't emotionally involved in the project – which means you can get an objective opinion on things. Besides, you never know, you may actually learn new things from them that would inspire you to develop things at an even higher level than you have initially planned to.
Step 3. Be practical
When meeting with people who have shown interest in your idea, be practical not just theoretical. People always understand and process information better when they are shown examples about what they are being presented. So, make sure you are prepared to show them a couple of drawings on a piece of paper, or a mockup. Help them become part of your world by helping them understand things the way you do.
Step 4. Check your ability to "sell" your idea
Once you practically show them your idea, you can learn about your ability to explain your idea. 'Is it clear enough? Is it simple enough to understand?'
Why is this so important? Simple: you confuse, you lose It's important to be as clear as possible about your product/service and message.
Step 5. Have a prototype
Next, you need to quickly assemble a prototype – something like a plastic mold of your future idea. Then contact your 3-5 prospects again and talk about it with them. Find out what they think of your idea now that it has a clear "shape".
Step 5. It's time to launch
After taking each step I've mentioned in the above, it's time to finally launch a Minimum Viable Product – which is basically that stripped-down version of your future big product that is quick to build and easy to use. Show it to the world and get real feedback from real people.
Q4. I don't have time to work on this, but I'd like to move forward. What should I do?
The answer: Go out there and find a team/agency/freelancer that will build the Minimum Viable Product for you. During the process, you can simply meet with your team 1-2 times per week just to ensure that things are moving along smoothly. This shouldn't take up too much of your time and your idea or project could carry on developing even without you dedicating 100% of your time into it.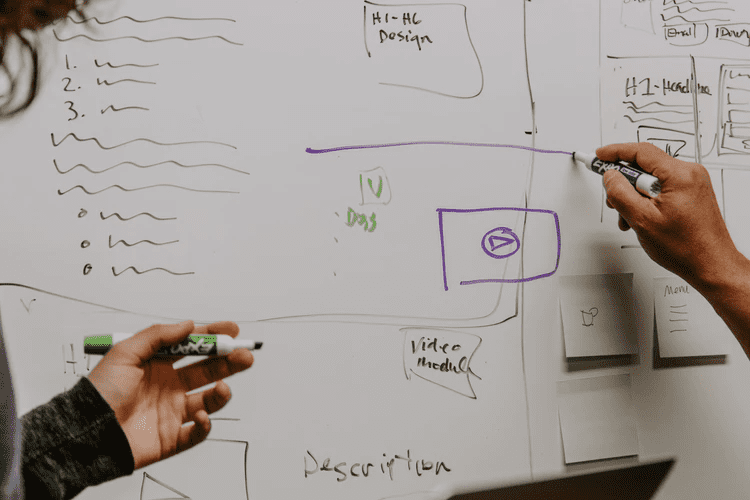 Q5. I have always wanted to start my own thing but I don't have an idea yet. How do you find your idea?
The answer: Observe people, discover what they really need, want and what their pain points are – learn what is it that triggers their craving.
Find out what grabs people's attention, what makes them tick and what keeps them up at night. Follow up and dig deeper to come up with the solution to those needs and pain points, and you may just find yourself coming up with the next successful business idea the market is ready for and actually expects.
Q6. I don't want to have a boss anymore. I want to be my own boss. How do I make the shift?
The answer: The most important thing you need to understand at this point is that if you are not happy with your current situation, you are the only one who can make a change. Don't blame others, simply take a stand for yourself and make things happen.
Then allow yourself some time to explore. You need this, trust me. Why? Because you need to discover your next step. There are different approaches to entrepreneurship, but here are the 3 most common ones you may want to look into before going further:
What are you good at?
You could start your own business based on what you are good at. Maybe you've done certain services in a company you worked for but you've always imagined doing it differently. Well, here's your chance to explore your ideas and still do what you are good at, but in a different setting, implementing your own views and approaches.
Learn something new
Have a look around at what others do, at other businesses that are successful with what they do. If you like any of them and think it would be fascinating to start something similar to a business you like, dive into it and keep an eye on how they are doing business.
Identify a new market
Do some research and see if there's a product or service you could bring on the market that would meet a target audience's needs and wants. If you identify that need and you have the solution, you could go for it. But before you go ahead and invest in anything, make sure you gain enough knowledge and you are well prepared to "sell" your new idea.
And remember:
Proper business planning improves your chances for success. Why? Because a business plan will help you gain more clarity, focus, and boost your confidence.
Know your target audience before you spend any money. Make sure to find out if people will actually buy your product or service. This part is key as it may be the most important thing you do.
Also, if you want to see what working in a startup company looks like, the best way to accomplish that is to get a job at a startup/entrepreneurial company. Or, you could start freelancing using UpWork or Fiver and simply try to make a living out of it. This approach may also help you get more insight into what it means to start your own business.
Q7. I have started to work on my project with a friend of mine, but it's taking forever to finish. How do I handle it?
The answer: Although it may be a rather sensitive approach, you'll have to try to make an arrangement with your friend so you can hold him/her accountable for deadlines and deliverables. You have two options here: 1. Offer him/her money or a stake in the project. 2. Or, simply hire someone and pay for their work. There are plenty of freelancers and agencies you could hire.
Q8. How do I handle rejection?
The answer: Rejection can be tough, we've all been there at one point or another. But rejections are only as powerful as you let them be. So, don't hold on to rejections, learn something useful from each experience and quickly move past any rejection or unpleasant experience.
Also, makes sure to always look for something that you could do differently next time. That is the essence of learning – learn from practice.
And then, stand up, take a deep breath and keep going.
So this is it guys, for now.
Hope these questions and answers will help you out in your building process and know that you are not alone out there. Plenty of entrepreneurs ask the same questions, have the same struggles as you. What really matters is what we do about our struggles and how we get from determination to growth.
Remember your goal: You want to thrive! 💪
If there are other questions I haven't covered in the above, get in touch with me and address some other relevant questions entrepreneurs may be asking. Thanks. 🙏
Hire Expert WordPress Developers
Looking to customize or develop a new website?