How To Build Long-Lasting Relationships With Your Clients When You Have A WordPress Website
For any business, losing customers can really hurt your bottom line. That's why smart companies know customer retention is just as important as acquisition. In fact, according to Neil Patel, "Acquiring a new customer can cost up to 7 times more than selling to an existing customer."
As a business owner or marketing decision-maker, you want to build long-lasting relationships that foster loyalty. This leads to repeat purchases, referrals, and growth. So how can you use WordPress to better retain customers?
In this post, we'll share tips on leveraging WordPress for retention strategies such as:
Integrating CRM systems

to track and personalize interactions

Gathering feedback

to improve customer experience  

Creating tailored content

and offers based on interests

Following up post-purchase

to resolve issues and encourage renewals

Rewarding loyal customers

and facilitating reviews and referrals
Whether you're new to customer retention or want to optimize existing efforts, you'll find practical steps here. Our goal is to provide business owners and marketers with helpful guidance on using WordPress to understand customers better and keep them coming back.
Let's dive in!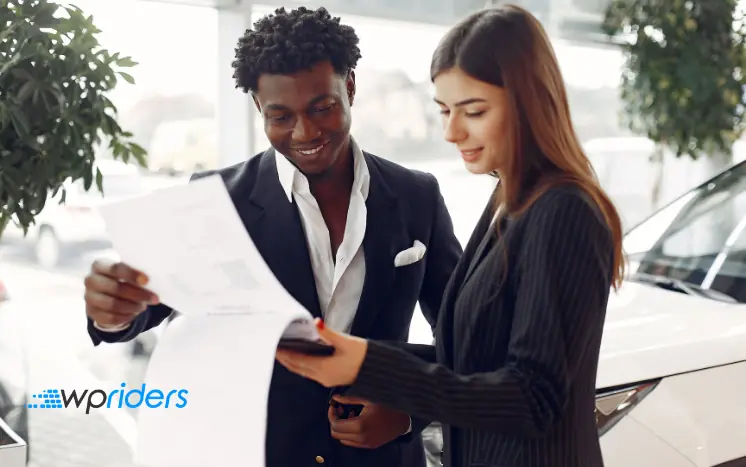 Use WordPress to Understand Your Customers
One of the best ways to retain customers is to understand them better. With WordPress, you can integrate tools to track customer data, gather feedback, and create detailed customer profiles. This allows you to personalize content and offers to match their interests and needs.
Integrating a CRM system is essential for any retention strategy. This gives you a centralized database to store information on customers like contact details, order history, communication records, and more. Popular CRM integrations with WordPress include: 
HubSpot

: A free plugin to easily capture, organize, and engage visitors with an array of features including free forms, live chat, and email marketing — and add any of these to your WordPress pages and posts, no extra coding required.

Zoho

: A high-level CRM option for scale-ups and enterprises that packs collaboration tools, AI-assisted live chat, automated workflows, and in-depth reporting into your WordPress site.

Freshworks CRM

: Employs AI to drive your conversion efforts, including predictive scoring for determining conversion probabilities, AI-assisted bots to aid your live chat, smart matching to find duplicates in your contact list, and more. 
Choose a CRM that lets you segment customers based on attributes like demographics, behaviors, and purchase history. You can then target content and messaging to specific segments. For example, send new product announcements to frequent buyers or coupon codes to lapsed customers.
Forms and surveys are another great way to collect customer feedback directly within WordPress. Use a plugin like WPForms or Contact Form 7 to add questionnaires or polls to your site. Ask customers about their experience, preferences, or needs for new product ideas.
The insight gained from CRM data and surveys helps you build detailed customer profiles. These may include historical info including past purchases, social media activity, clicked links, and satisfaction ratings. 
With this 360-degree view, you can tailor content such as blog posts, emails, and product recommendations to each customer's unique interests. Personalized experiences make customers feel valued and boost retention.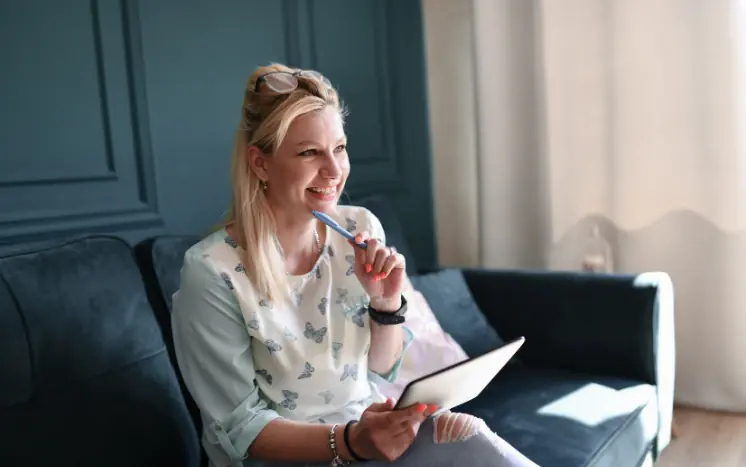 Deliver Meaningful, Valuable Content 
Once you understand your customers better, you can provide more relevant, valuable content tailored to their needs. This content should educate, inform, entertain, or incentivize—giving your customers compelling reasons to stick around. 
One way to deliver targeted content is by setting up automated email campaigns based on interests and purchase history. For example, if a customer purchases hiking gear, they may enjoy a series of hiking tips or recommendations for related products. 
Email marketing plugins like Mailchimp, HubSpot, and Brevo make it easy to segment your list and set up triggered campaigns. Just make sure to only send emails to subscribed customers and provide an easy unsubscribe option.
Another retention strategy is to offer exclusive discounts, deals, or loyalty programs to current customers. This shows your appreciation for their support. For example, give members early access to sales, discount codes, or free products after making a certain number of purchases.
Smarter product recommendations and personalized self-service features can also boost engagement and purchases from existing customers. Plugins like Subscription Force—the leading customer-centric self-service solution for WooCommerce Subscriptions—help optimize your Customer Lifetime Value (CLV) by giving customers greater control of their subscription experience.
The key is providing customers with personalized service, exclusive perks, useful information, and recommendations tailored to their needs. This gives them more reasons to stay loyal to your brand.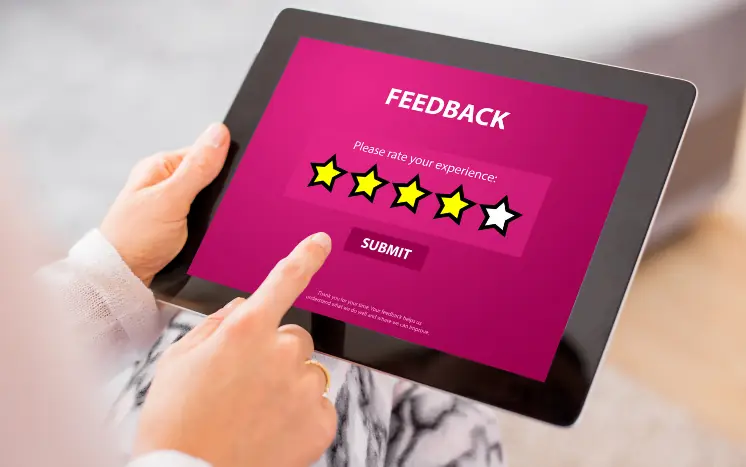 Engage Customers Post-Purchase
The post-purchase stage offers a valuable opportunity to engage customers and encourage repeat business. Use WordPress to set up automated communication flows that make customers feel supported after buying from you, such as the following:
Onboarding emails

that educate new customers on your products, share tips, and highlight key features. Break up the content into a 5-7 email sequence to keep your brand top of mind.

Follow-up surveys

are another excellent retention technique. A week or two after a purchase, email customers a short survey about their experience. This identifies issues to improve for next time or upselling opportunities.

Reminders

to nudge customers to utilize warranties, redeem vouchers, or renew subscription plans. For example, the

WooCommerce Subscriptions plugin

lets you manage automated recurring payments.

Reward programs

such as plugins like

Points and Rewards for WooCommerce

incentivize repeat purchases. Customers earn points for actions like account sign-ups, reviews, referrals, and of course, making purchases.
Your customer interactions post-purchase can be a make-or-break thing. Thoughtful communication and incentives after the sale can encourage loyalty and future transactions.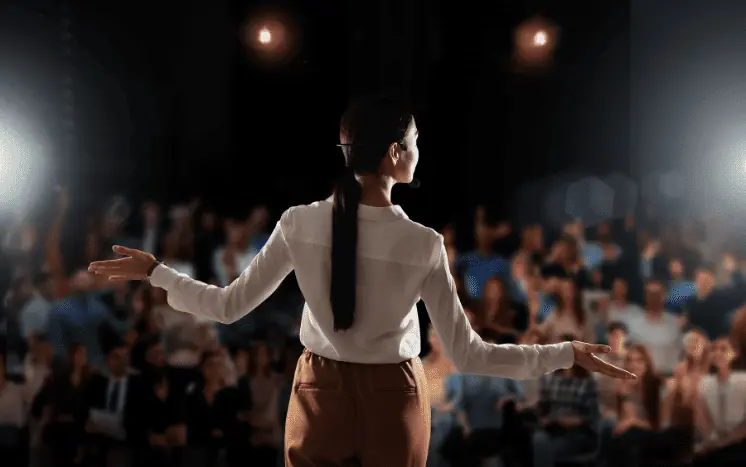 Foster Loyalty and Advocacy
The most successful customer retention strategies go beyond just transactions; they build real relationships. Use WordPress tools to foster genuine loyalty and turn satisfied customers into advocates for your brand.
Implementing a structured loyalty or rewards program deepens engagement. Reward customers with points for endorsing your brand through referrals, reviews, social shares, and other actions. For example, the previously mentioned Points and Rewards for WooCommerce tracks customer activity and allows qualifying customers to redeem points for discounts or gifts.
Sparks for WooCommerce offers an all-inclusive suite of conversion-focused product tools, including an advanced review module for collecting product reviews from customers and displaying them on the product pages. For referrals, give customers unique promo codes to share that offer discounts for both parties.
And don't forget to push for user-generated content such as photos and Instagram posts featuring your products. These are valuable social media and website assets. Run contests for customers to submit images or stories in exchange for prizes, free subscriptions or other rewards. 
Highlight your VIP buyers by featuring their testimonials or case studies on your site. This shows you value their business and provides social proof. You can also create a special VIP membership that offers tiered rewards and personalized gifts based on purchase value, tenure as an active customer, etc.
It doesn't have to be just through rewards either. You can also focus on creating unique, personalized customer experiences. 
Whether it's taking a leaf out of Zappos' playbook for their legendary customer service—their longest customer call lasted for almost six hours!—or simply offering a self-service WooCommerce subscription experience that puts the customer in the driver's seat, the key is to delight your customers by showing them you geniunely care.
It's easy to come up with compelling marketing copy and make all sorts of ambitious claims. But at the end of the day, nothing speaks louder than action.  
The goal is to make your customers feel appreciated and recognized. This encourages them to continue purchasing from you and to stay loyal long-term.
When customers feel an emotional connection to your brand, they are much more likely to purchase again and recommend you to others. Leverage WordPress to build real relationships, not just process transactions.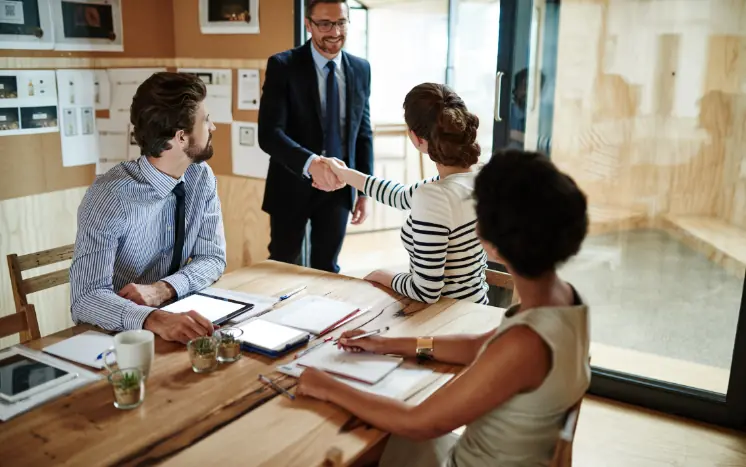 Wrapping Up: Don't Just Transact, Form Real Relationships
Retaining customers must be a priority for any business looking to thrive long-term. The strategies we've covered show the power of using WordPress to build loyalty and lasting relationships.
By integrating a

CRM system, gathering feedback, and creating personalized experiences

, you'll gain invaluable customer insights. You can deliver targeted content, promotions, and recommendations that speak directly to their needs. 

Following up post-purchase

and incentivizing

referrals

and

reviews

fosters greater engagement. Recognizing your top customers makes them feel valued, which will deepen the emotional bond they feel with your brand.

Focusing on customer retention

provides benefits beyond just repeat sales. Loyal customers share feedback to improve your offerings, refer new leads, and become brand advocates.
We hope this post provided helpful tips and inspiration for you to start optimizing your WordPress for greater customer retention. Even small changes can have a big impact. The key is showing customers you truly value them.
Why not start today? Audit your current customer retention strategies and identify areas for improvement. Brainstorm creative ways to segment customers, gather feedback, and provide personalized experiences. 
Invest in retention now and you'll reap rewards for years to come through meaningful customer relationships.
If you don't have the in-house resources to optimize your WordPress customer retention efforts, have you considered partnering with a professional WP development agency? We can help you identify the platforms and integrations that best fit your needs. Reach out today for a free consultation on leveling up your WP customer retention strategies.
Hire Expert WordPress Developers
Looking to customize or develop a new website?