How To Optimize Your WordPress Online Learning Platform for Real-Time Interaction
Online education has been around since the late 1900s, but it wasn't until COVID-19 halted the world in 2020 that online learning was thrust into the spotlight.
With physical classrooms out of commission across the globe, virtual classrooms became the norm overnight. This sudden shift revealed a major limitation of many online learning platforms—the lack of real-time interaction. 
In this article, we'll explore the multifaceted technical and design challenges in building seamless virtual classrooms. We'll look at elevating WordPress education platforms with robust real-time interaction capabilities and the different technology stacks available. Finally, we'll discuss the future potential of VR and AI-Enhanced Learning Systems in revolutionizing online education.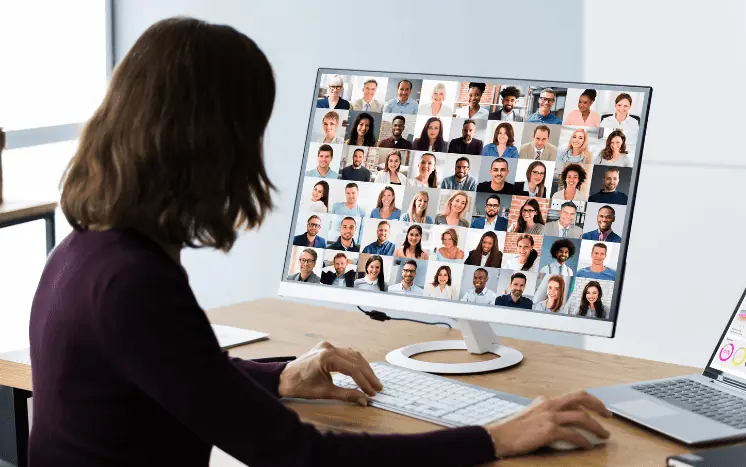 The Vital Role of Real-Time Interaction in Online Education
A recent McKinsey research found that approximately 20 percent of US learners they surveyed said their biggest frustration with online learning was "engaging in real-time conversations through a virtual medium." 
The research called on online institutions to "upgrade their overall digital experience across core content delivery, build supporting tools and infrastructure, and apply best practices in customer experience" to meet evolved student expectations.
In a virtual learning environment, real-time interaction between students and instructors is vital for effective teaching and learning. It allows for back-and-forth dialogue, immediate feedback, and a sense of connection. Without it, online students are left feeling isolated and disengaged while educators struggle to gauge student comprehension and foster productive discussions. 
Clearly, real-time interaction is a crucial missing piece in making online education comparable to traditional in-person instruction. If you're an educational institution or tech company looking to address this need and elevate your virtual classroom experience, this article aims to provide the insights and inspiration you need. 
Tackling the Challenge of Virtual Classrooms  
In this post, we'll discuss the key considerations for creating online learning environments with robust real-time interaction capabilities. With the right combination of plugins and integrations, you can transform your WordPress platform into a seamless virtual classroom that mimics an authentic in-person experience. 
We'll walk through solutions for integrating useful virtual classroom features to provide an interactive and immersive user experience. You'll learn how to choose the right real-time communication tools for your needs and seamlessly embed them into your WordPress platform.
Whether you're an educator, instructional designer, or ed-tech entrepreneur, you'll discover proven methods for enabling immersive student-instructor and student-student interactions at scale.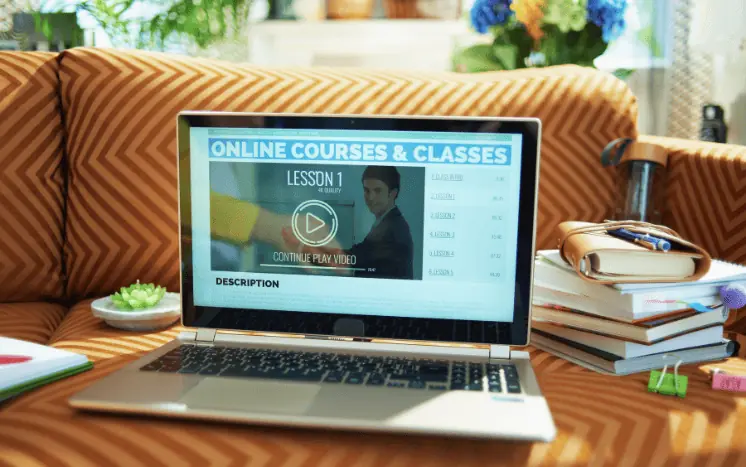 The Challenge: Building a User-Friendly Virtual Classroom
Building a user-centric virtual classroom may seem straightforward, but it presents multifaceted technical and design challenges. As online learning platforms evolve from asynchronous ('at-your-own-pace') learning sites to full-fledged online academies, both complexity and expectations rise exponentially. 
Developers must reinvent the desktop learning experience for a digital-first multi-media world across devices and bandwidths. While educators require sophisticated course authoring tools that remain easy to handle, students expect immersive and interactive live learning without lags or hiccups. 
In this section, we'll break down the key challenges in building a virtual classroom that mimics—or even enhances—the dynamic interactivity of in-person instruction. You'll understand the technology and design decisions needed to facilitate an always-on learning utopia, accessible to all. We'll cover the infrastructure, features, and UX considerations involved in designing a seamless virtual learning hub.
By the end, you'll have a good grasp of what's needed to build a cutting-edge virtual classroom environment that delights both your educators and learners. 
Evolution from Simplicity to Complexity
When an online learning platform takes off, growing pains inevitably set in. The increased demands and expectations start to reveal gaps in the system's capabilities.
In this growth phase, you might be conflicted between the need for simplicity vs. complexity. New features are necessary to add functionality but risk bloating interfaces. More users are essential to grow the community, which strains the infrastructure. And higher expectations call for overhauls under the hood. Navigating these conflicts thoughtfully is key. 
We'll walk you through common areas where simplicity-complexity tradeoffs emerge as online learning platforms scale. You'll understand how to expand core architecture to enable richer content formats and usage scenarios while maintaining usability. 
We'll cover strategies for handling increased users and their diverse needs through tailored onboarding, social integration, and access controls. For educators, you'll see how advanced course authoring capabilities can be made intuitive.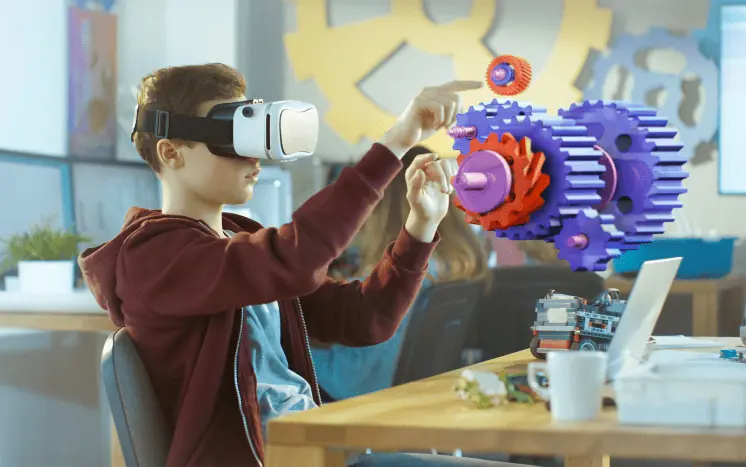 A. Content Expansion 
Transitioning from an asynchronous ('at-your-own-pace') online course website to a full-fledged online learning platform requires diversifying content formats as well as changing how the content is organized. The platform needs to support more than just text—live and recorded video lectures; slideshows; interactive quizzes; coding projects; 3D simulations; and more. 
The content should be flexible enough to work for different school subjects and teaching styles. You might also need APIs to import content from other sources. Upgrades to servers and infrastructure will be essential to handle the multimedia content and heavier site traffic.
B. User Registration 
With more users signing up, the registration process will need to be modified. Teachers will need access to special tools for authoring courses—easy page builders, multimedia uploaders, quiz creators, etc. Students, on the other hand, will have different requirements, such as course catalogs, schedules, task trackers, chat forums, etc. 
You'll need to create tailored signup flows, profile options, and permissions to segment users. Integrating social login and automated enrollment via SSO will help ease the registration process, but user identity controls and access rules will need to be robust as usage increases.
C. Course Management 
For educators, the platform must provide advanced course administration features while abstracting complexities into simple UIs. This includes smooth workflows for course creation, enrollment management, content organization, announcement dashboards, etc.
Automated AI-enhanced course copy and schedule templates lighten setup time while intuitive visual editors for assessments and personalized feedback enable efficacy. Behind the scenes, custom learning algorithms, usage analytics, and grading tools can be utilized to assist educator workflows. 
Finally, API integrations with external LMSs and virtual classroom tools enable end-to-end management.
Yes, there are many factors to consider. The challenge lies in finding the right balance between functionality and UI/UX elements that cater to the different user groups' needs and expectations.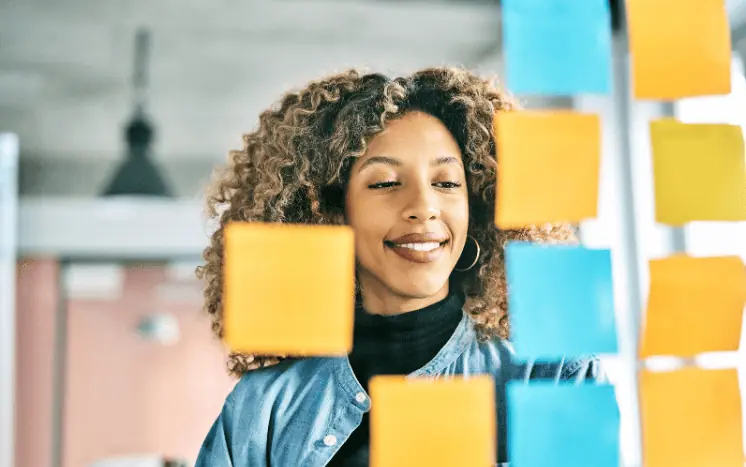 The Necessity of Real-Time Interaction for Effective Learning
The rise of online learning has unlocked new possibilities, but real-time interaction remains a work in progress. That magical moment when classes come alive with buzzing synergy and connections is a social quality of in-person classes that remains invaluable. 
Virtual classrooms aim to replicate (or even enhance!) the energy of in-person collaboration and conversation. But enabling seamless real-time experiences takes more than just hanging an "open for learning" sign online.
In this section, we'll break down what makes real-time interaction so vital for effective virtual learning. You'll understand the educational and technical considerations involved in simulating dynamic physical classrooms digitally.
You'll gain clarity on why real-time participation matters and how to make virtual classrooms spring to life. 
A. Educational Benefits 
Real-time interaction provides vital social presence and collaboration missing from solitary online learning. Features like video conferencing, real-time chat, interactive whiteboards, and digital breakout rooms enable personal teacher-student and peer-to-peer conversations, brainstorming, and group work. This fosters community, accountability, feedback, and personalized guidance critical for student engagement and motivation. 
Gamified quizzes, polls, and real-time reactions add fun and encourage participation. For added learner insights to help educators, AI-assisted tools can be used to analyze interactions.
B. Technical Challenges 
Enabling flawless real-time experiences demands complex engineering. Solutions must minimize lag, echo, and freeze-ups even with thousands of students joining high-quality video streams at the same time. Common challenges include:
Careful tuning of media settings and streaming networks to optimize quality across devices. 

Scalable cloud servers to handle spikes in demand and add backups.

Ensuring compatibility of video playback across different devices and operating systems via standard streaming protocols.

Extensive testing across diverse usage situations and locations to ensure reliability. 
The goal is to provide an always-accessible, seamless online classroom experience through robust technical design and infrastructure.
C. User-Friendly Design
To encourage mainstream adoption, virtual classroom tools need intuitive and consistent UIs, which enable:
Educators to quickly launch sessions and moderate the class with simple controls. 

Students to join a class with a single click, even on mobile. 

New users to easily get on board with user-friendly menus, overlays, and help tutorials. 

Collaborative file and app sharing, which mimic real-world interactions. 

Integrated AI assistants to facilitate usage and productivity. 

Continuous user testing and research to refine the design and user experience over time.
To be effective, online classrooms need to be thoughtfully designed to create a welcoming, easy, and natural teaching and learning environment for both teachers and students. Integrating advanced real-time interactivity is instrumental in elevating the virtual classroom experience.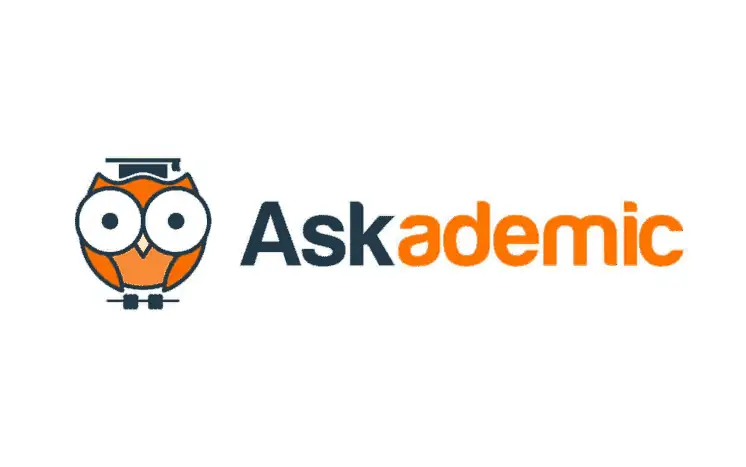 Overcoming Complexities in Virtual Classroom Development
We've seen why real-time interactivity is vital for online learning. Now comes the fun part—bringing that vision to life!
Building a cutting-edge virtual classroom takes more than just hanging up a "Welcome Students!" banner online. Seamlessly facilitating conversations at scale involves deep technical and design considerations.
To build an immersive digital learning hub, first, you'll need to understand key aspects such as evaluating technology stacks, ensuring the right integrations, maximizing scalability, and providing dedicated user support.
Let's dive in.
A. The Right Tech Stack 
Choosing the right technology tools is crucial—they need to enable real-time interaction, work across different devices, and handle large numbers of users, for starters. You'll want to evaluate open-source platforms for flexibility versus commercial solutions for scalability, to find the right combination that fits your needs best. 
When tasked with transforming Askacademic's WordPress homework help site into a feature-rich online learning platform, we utilized a carefully curated tech stack that included the MasterStudy LMS WordPress plugin and the LearnCube API for real-time interactions. 
Check our Askacademic case study to learn how we helped turn a simple homework help site into a thriving online education business.
B. Seamless Integration
Integrating virtual classroom features into your existing online learning platform smoothly is vital for a unified user experience. Examples of useful features include:
QR code attendance: where students can simply scan the code to check in to the class.

Notifications of classroom status: mobile alerts on the status of the class one is scheduled to attend, e.g. 'starting in 30 minutes', 'canceled', 'in-session'.

Student dashboards: course information and progression, groups, forums, and activity feeds all in one place.
But all these features (and more) need to work smoothly together to ensure a cohesive and intuitive user experience. APIs and single sign-on enable different tools to work in concert behind the scenes, preventing disruptions to the online learning experience.
C. Rigorous Testing
Extensive testing across different usage situations is critical to ensure high-quality real-time engagement. Thorough testing of video, audio, chat, and collaboration features across device types will allow you to identify and troubleshoot issues before launch.
D. Scalable Infrastructure
As more students and educators use the platform, the technical infrastructure must be able to scale up smoothly to support the increasing demands. 
This can be achieved through load testing, which measures how much demand the servers can handle, and cloud hosting, which makes it easy to add more servers to handle usage spikes. 
The goal is to have an infrastructure that can automatically scale up to provide a seamless experience as your user numbers grow.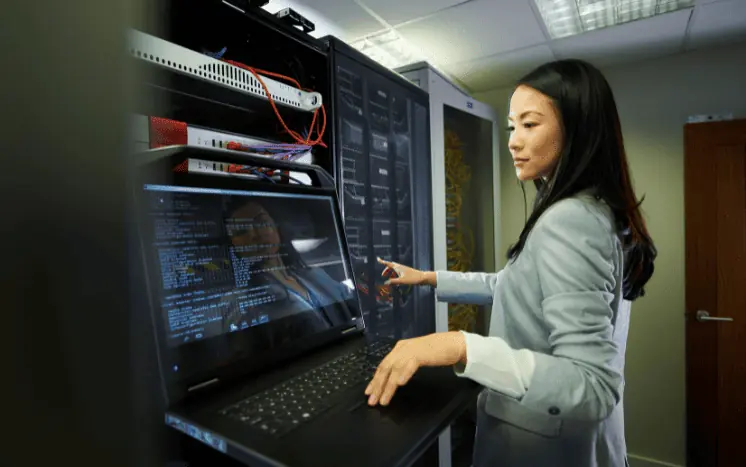 E. User Training Resources
Comprehensive training guides and tutorials help educators and students learn to navigate and use the virtual classroom confidently. Well-designed onboarding resources teach them the skills needed and motivate them to participate. This enables users to confidently embrace the virtual classroom through helpful training materials tailored to their needs.
Building an effective virtual classroom takes careful technology evaluation, seamless integration, robust testing, scalable infrastructure, and strong user support. But with the right approach, effective real-time online learning is achievable at scale!
Ensuring Immersive Real-Time Interaction for All Users
We've mapped out the technical building blocks, but what really brings a virtual classroom to life? The people! Behind-the-scenes infrastructure means nothing without enthusiastic educators catalyzing student growth through your platform. 
In this final section, we'll explore strategies for creating immersive real-time learning experiences for all users—whether they're tech-savvy or novices. We'll cover intuitive interface design, responsive support models, inclusive accessibility, and the power of continuous user feedback. 
By the end, you'll understand how to make virtual classrooms functionally robust and profoundly human-centered. Let's ensure that the heart and soul of education—the connections between teachers and learners—thrive now and into the future.
A. Intuitive Interface Design
Crafting an intuitive user interface is essential for easy virtual classroom adoption. This involves:
Cohesive navigation and clean layouts across educator and learner roles.

Clear icons, overlays, and visual cues to guide usage. 

Interface customization aligned with teaching styles.

Regular usability studies to refine workflows and improve the user experience. 
B. Omnichannel Technical Support
To keep students active and engaged, exceptional technical support is a must. If users—both teachers and students—run into problems, they need to be able to get immediate support across all channels including in-app chat, email help tickets, phone hotlines, and community forums. 
For general inquiries and self-help, make sure you provide comprehensive FAQs, how-to guides, and tutorial videos. Keep a close eye on social media for issues and localize support across regions to deliver outstanding service.
C. User Feedback Loops
Being open to user feedback will ensure that you're addressing their needs and taking their concerns seriously. First-hand user reviews provide valuable data for product and service improvements that will build trust, confidence, and ultimately, customer loyalty.
D. Inclusive Accessibility
Make your virtual classroom platform compliant with accessibility standards such as Web Content Accessibility Guidelines (WCAG) 2.1 and ADA (Americans with Disabilities Act Standards for Accessible Design). 
Make it a priority to support assistive technologies, screen readers, captions, and keyboard navigation, as well as enable third-party integrations to improve accessibility.
E. Ongoing Optimization
To keep your online learning platform in tip-top shape, constant optimization is vital. This involves:
Monitoring performance metrics such as video quality, latency, and uptime.

Regularly tuning infrastructure and content distribution networks (CDNs) to optimize video quality.

Introducing rollouts of new features slowly to test them.

A/B testing interface changes with users.

Scheduling regular platform upgrades and maintenance to take place after peak hours.
With robust interface design, responsive support, user feedback loops, inclusive access, and continuous improvements in place, you're well on your way to realizing seamless online learning for all.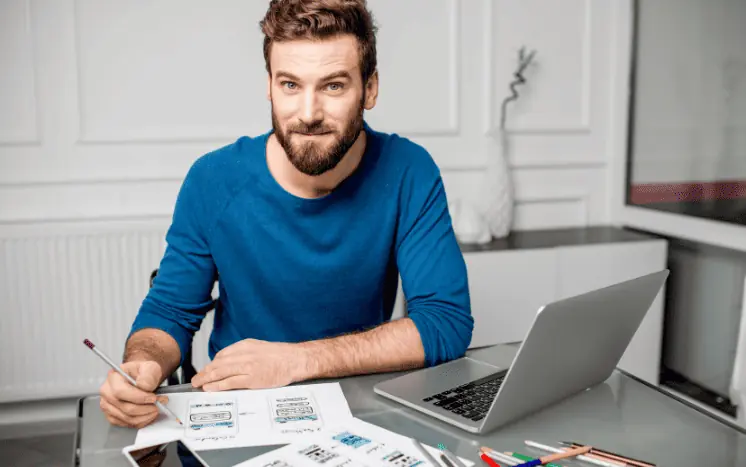 Crafting an Effective Solution
We've explored the immense potential of real-time interactivity and the intricacies involved in bringing virtual classrooms to life. Now it's time to put it all together and craft an effective, holistic solution. 
In this section, we'll map out practical steps for building a cutting-edge online learning platform, powered by real-time participation. You'll discover battle-tested tools that enable seamless digital instruction at scale. We'll cover integrating specialized capabilities into unified experiences and optimizing interfaces for mainstream adoption.
By the end, you'll be equipped with actionable insights to create your own responsive, human-centric virtual learning environment. 
Leveraging LearnCube for Meaningful Real-Time Interaction
Renowned for its award-winning Virtual Classroom and Online School software, LearnCube provides a robust foundation for enabling real-time online learning platforms, even on WordPress. 
For teachers, the LearnCube Virtual Classroom elevates live online classes with reliable video conferencing, multi-tab whiteboards, an integrated cloud-based content library, and teacher-specific features.
For businesses needing an all-in-one solution, the LearnCube Online School manages everything from student & teacher accounts administration, class credits, scheduling, virtual classes, automated reminders, lesson materials, detailed reporting, white-label branding, and much more.
With LearnCube, it's easy to replicate the interactivity of physical classrooms in a WordPress digital environment. Educators can launch, moderate, and manage sessions with control, while learners can fully participate using any device.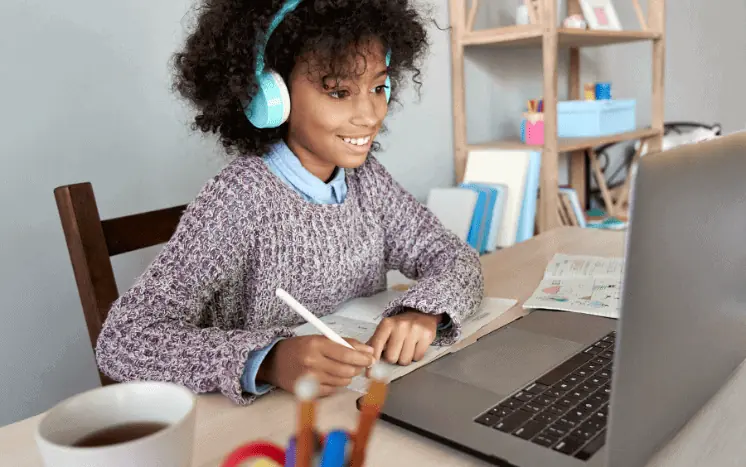 Integrating Virtual Classrooms Seamlessly 
BuddyBoss, MasterStudy LMS, and LearnCube offer powerful online learning capabilities that work well on their own or together. 
BuddyBoss specializes in building WordPress-powered online communities with social learning interactions. Think forums, messaging, and groups for community building and peer learning. 

MasterStudy offers a comprehensive WordPress learning management system featuring course authoring, scheduling, content management, assessments, and analytics for educators. 

And LearnCube provides a real-time virtual classroom environment for video, voice, chat, digital whiteboards, breakout rooms, and webinars.
Depending on the type of online learning platform you're building, you might want to use these systems individually or integrate them for the best of all worlds in a cohesive experience. 
Single sign-on, unified profiles, and shared databases will connect the dots behind the scenes. Educators can easily blend forums, materials, quizzes, and live sessions, while learners can engage holistically across modalities and benefit from meaningful real-time interactions.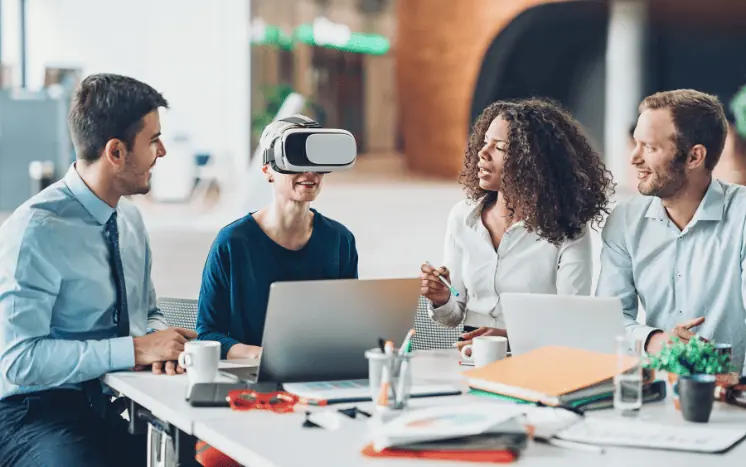 Enhancing User Experience with Intuitive Virtual Classroom Features
Optimizing the virtual classroom interface and controls creates confident users and seamless experiences. Educators need streamlined workflows to launch and manage engaging sessions and interconnectivity with other platform tools.
Learners need self-service access, user-friendly layouts, and in-app guidance for the virtual classroom features, such as: 
Live video streaming for real-time lectures, presentations, and discussions

Screen sharing and interactive whiteboards

Real-time chat and messaging features

Virtual breakout rooms
The platform needs to provide an immersive, engaging learning environment that rewards active participation, either through a gamification structure (à la Duolingo) or personalized user experiences.
Why Ensuring Smooth Real-Time Interaction Is Essential
At the end of the day, technology is just a means to human connection and growth. Our solutions must empower authentic relationships and understanding between educators and learners.
With robust infrastructure and intuitive design, we can remove technology barriers and clear the path for what matters—insight, inspiration, and community. Delighting users build an ecosystem for lifelong learning.
Are you ready to craft personalized online learning experiences that will enrich and expand your users' horizons?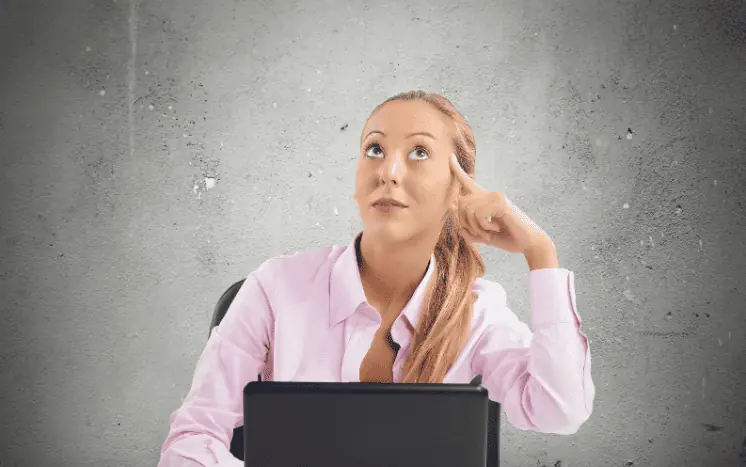 Early Success and Future Prospects with VR & AI-Enhanced Learning Systems
We've explored the foundations for building immersive real-time learning experiences. Now let's look to the horizon and the exciting possibilities ahead!
In this final section, we'll review early successes with real-time interactive platforms and explore future prospects as technology continues advancing. You'll see tangible examples of how virtual classrooms are enhancing engagement and comprehension today. 
We'll discuss high-potential areas for innovation, particularly in AI and VR. Let's forge forward with care, creativity, and purpose to shape a future where world-class education is globally and equitably accessible.
The Impact of Real-Time Interaction on User Engagement
A 2022 study on Engagement in Online Learning from the Frontiers in Education Journal found a lack of social interaction to be one of the biggest complaints students had about online learning. The study reported, "64% of respondents indicated that a lack of interaction with peers often or always impacted their learning experience, and 44% reported the same about a lack of instructor interaction."
This highlights a major opportunity for online education platforms. The e-learning market was valued at about $210.1 billion in 2021 and is predicted to surpass $848.12 billion by 2030 (Facts & Factors). The demand is there; now it's up to ed-tech entrepreneurs and education providers like you to step it up and give users what they want: immersive online learning experiences!
Leveraging Innovative Technologies to Revolutionize Online Learning
Besides elevating the quality of real-time interactions, harnessing innovative technologies such as VR and AI is equally instrumental in creating deeply immersive and personalized learning experiences.
In the Fall of 2016, Harvard University offered its introductory computer science course, Computer Science 50 (CS50), in VR. By putting on their glasses or VR headsets, students were immediately transported to Harvard's lecture halls amidst their fellow course-mates, from the comfort of their own homes. Over three million students around the world attended the 3D lectures in completing the course.
Though not a full-fledged online learning platform, there are valuable lessons we can take away from the wild success of Duolingo—the app that revolutionized language learning for millions of people around the world. By mastering AI-based learning and leveraging the compelling properties of gamification, Duolingo keeps its users engaged and highly motivated. 
While its machine learning algorithms personalize the learning experience for each user by adapting the content to their individual learning style and pace, Duolingo has been criticized by its competitors for its 'solitary' approach. Unlike the other leading language-learning apps that focus on users talking in real time to native speakers, Duo's gamification focus enforces asynchronous learning. 
Perhaps the message here is that while real-time interaction is key to enhancing user engagement, the single most effective way to keep learners active is to keep them motivated. How you achieve this depends on how well you understand your users, as demonstrated by Duo.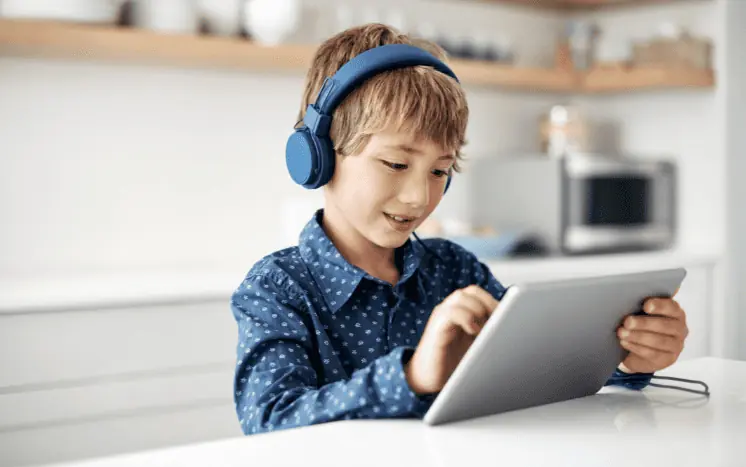 Are You Ready to Level Up Your WordPress Online Learning Platform? 
In this in-depth guide, we've tackled the multifaceted challenges of building cutting-edge virtual classrooms, from architectural expansion and seamless integrations to ensuring engaging experiences.
By carefully evaluating technology stacks, integrating the right tools, optimizing interfaces, and supporting users, you're on the right track to transforming your WordPress site into an impactful online learning platform. In addition to a human-centric design that prioritizes real-time interactions, it also pays to be creative in keeping learners motivated and engaged.
Need help getting started? Check out our Askacademic case study to learn how we helped turn a simple homework help site into a thriving online education business.
Our WordPress developers are here to turn your vision into reality. Partner with us to take your online education platform to the next level.
Hire Expert WordPress Developers
Looking to customize or develop a new website?