How To Create the Perfect Landing Page in WordPress
Winter Is Coming
This may or may not be a Game of Thrones reference, but it's definitely the truth. Days are getting shorter, temperatures are dropping and soon enough we'll start slipping on icy patches of sidewalk that nobody had time to defrost.
With this in mind, let's try imagining this for a moment: it's a cold Monday morning and it's been snowing for the whole night. But you have to go out and do your chores. After all, your stash of snacks is getting dangerously low.
So you get ready for your day. You get out your warmest coat and those patched-up boots that you've been wearing for years but are too comfortable to throw out and you're off.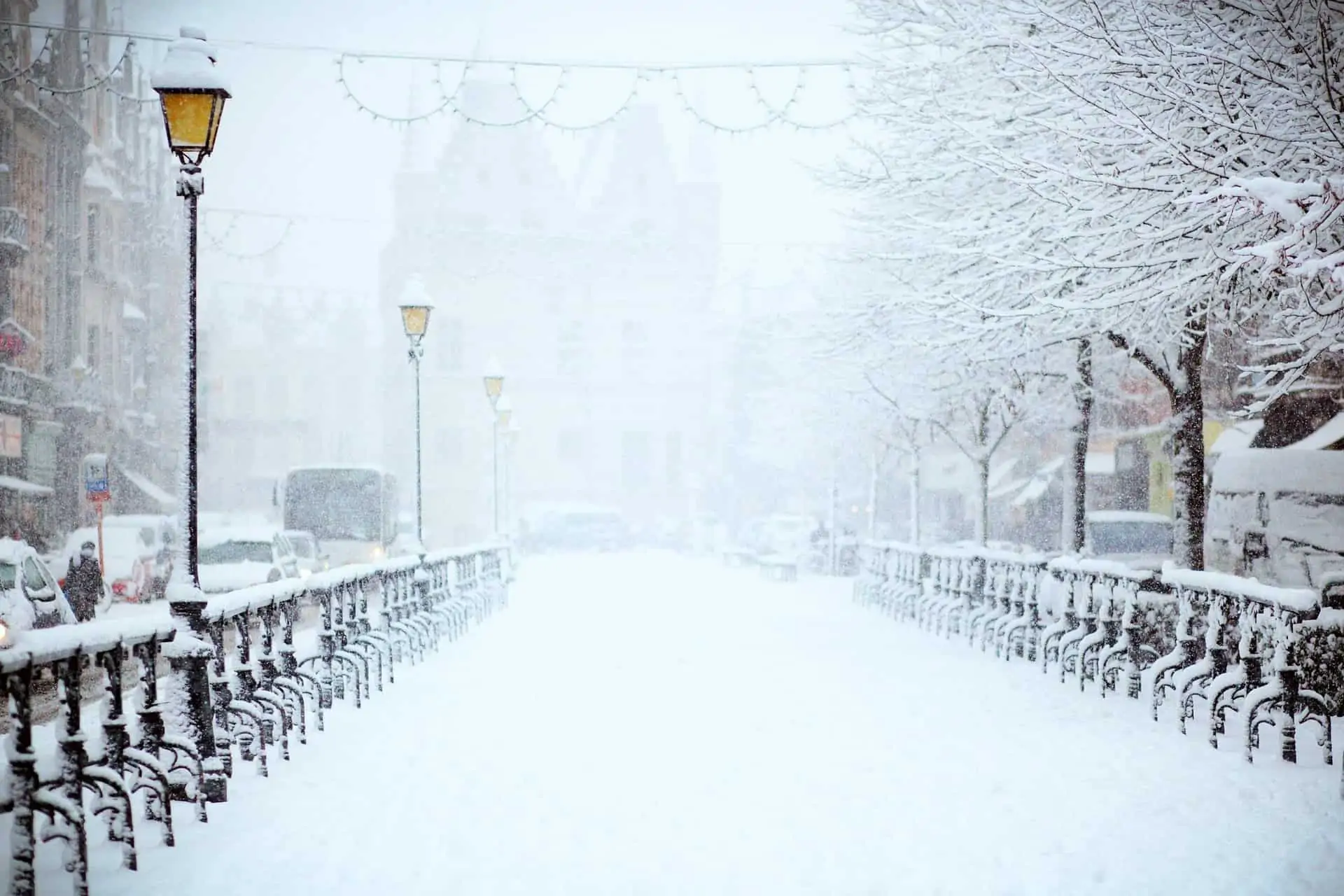 You stay hours in the cold, slip a few times, and of course melted snow gets into your boots. But at the end of the day, you come home and you find everything that you ever wanted and needed. There is a hot shower waiting for you, comfy pj's, a steaming cup of hot cocoa, and fluffy blankets you can snuggle under. You feel relieved and happy to be home.
Now, this is exactly how your landing page should make people feel. Looking for things on the internet can be challenging so when people land on your webpage you need to make them feel like they've found exactly what they were looking for.
This ultimately means creating the perfect landing page.
But how do you do that? Well, find out by reading on.
What Do the People Want?
Obviously, the first step is related to marketing. You need to see what your customer base wants. After you have that in the clear, you need to figure out how you can fulfill their expectations.
For example, Person A wants to buy a bike for their child and you just happen to sell them. Person A googles 'children bikes,' sees your website, and clicks on it. Maybe they are expecting something bright, colorful, fun because after all, you're selling bikes for children. They definitely won't be expecting a bleak and boring page.
Now, let's say that your page matches what Person A has in mind, but do your business' values align with theirs?
Also, is what you're offering attractive enough?
What makes the buyer choose your bike instead of another business' bike?
This is where strategic marketing comes into the picture.
Ask. Pause. Listen
Our first tip is to ask 3 to 5 loyal customers of yours these simple yet revealing questions:
What do you like about our business?
What makes you come back?
What would you have done if our services didn't exist?
Once you have your answers, use the information that you've gathered to create a value proposition and use it on your landing page. Basically, your landing page should have the following information:
What you're bringing to the table
What makes you different and better than your competition
Your message and values
A clear CTA (call-to-action)
It's Time to Build It, Brick by Brick
Although you won't be using bricks and mortar to build your landing page, there are a few helpful tools that you can use, such as page builders. Page builders are easy to use, especially if you're not really tech-savvy or if you're new to WordPress.
Here are the ones that we recommend:
Elementor
Divi
Gutenberg
Using these page builders, you will be able to employ the information that you've gathered and create a landing page that fits your customers' needs. To make things more aesthetically appealing, you can experiment by shifting around images and blocks of text. See what makes the information pop and make sure that your CTA is visible.
A good trick is to transform your CTA into clickable buttons that people could act on right away.
Also, don't forget about Google Analytics! With Google Analytics you can track your website's traffic, which essentially means that if your website is doing poorly, Google Analytics will be there to tell you what you're doing wrong.
This is why choosing the right goal is so important. Goals on Google Analytics can vary, but they usually revolve around sales, lead generation, viewing a specific page, or downloading a particular file. Make sure you pick the goal that fits your business best.
Optimize. Measure. Rinse and Repeat
Don't think that you're done just because you've created an awesome landing page. People respond to different cues and if you want to increase the performance of your landing page, you should be constantly experimenting and measuring.
To stay relevant, we recommend you track the following few items – let's call them your KPIs – Key Performance Indicators:
The time people spend on your landing page
The bounce rate
The number of converted leads
Your conversion rate
Keep a Marketing Journal
Because you'll have to do this regularly, we recommend starting a journal spreadsheet. This journal can help you keep track of all the changes in the aforementioned list and the modifications brought to your website as a result.
In case one of the optimizations performs worse, you can always go to your Journal, check what you changed on your last experiment and revert your content back to so that the landing page performs again.
To make things easier for you, this is the model that we have been using and that we recommend: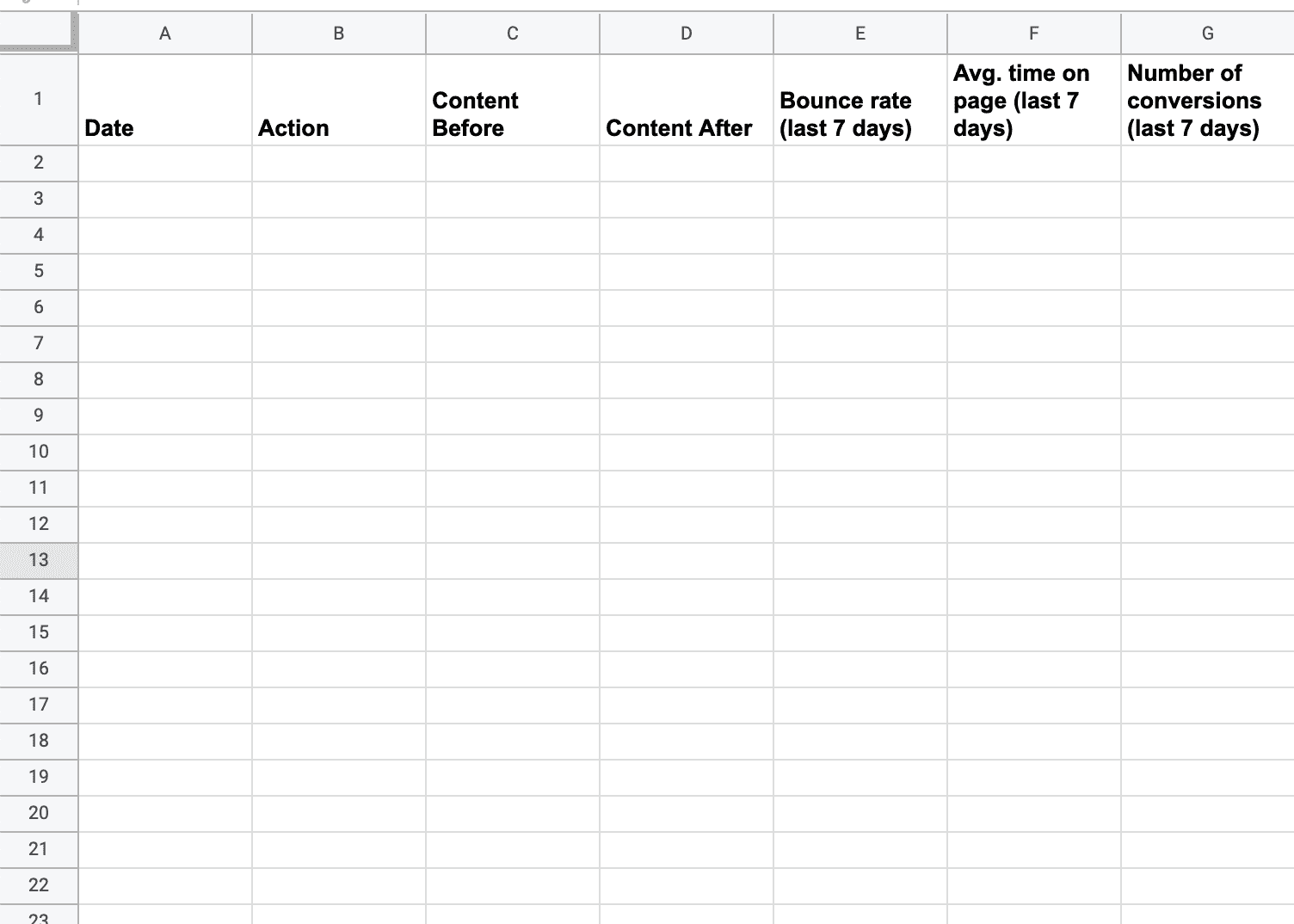 It Can Be as Easy as 1,2,3!
Quite obviously, doing all of this takes a lot of effort and eats up a lot of time. And if you're in charge of a small business or if you're a solopreneur, then it's likely that you have a lot on your plate to deal with, without all the website business.
This is why we'd like to give you an alternative. Why not get web developers?
Before you say anything, let's just check out all the advantages and contributions web developers can bring to you and your business. So, with a web developer, you can and you will:
Spend more time with your family and friends
Work less
Achieve your dreams
Get a website that performs better and makes you more money
Become successful with your business
Regain your freedom: the freedom to grow, freedom to be with your kids while they grow, freedom to travel, etc
And the best thing is, you don't even have to look far, because not only do we build fantastic websites, we also maintain and automate them. This is our gift to you and you can click here to get it.
Keep Going
Now you might read this and think: 'This doesn't sound that hard!'
But the truth is that things are not so simple. You need a lot of patience and with time, you'll get the experience and knowledge you need in order to succeed. You just need to closely observe your traffic patterns and keep an eye on how your KPIs change depending on the changes that you apply.
And even then things might still not work out. So if you find that your marketing isn't working after trying different things for months, maybe it's time to take a step back and have a look at your business strategy. Because, in absence of a compelling business strategy, your marketing will not get you the desired results.
Need help starting or maintaining a WordPress-powered business? Check our support offer or read our complete guide on how to hire the best WordPress maintenance agency for your business. I and my colleagues would love to take the burden of WordPress tasks and let you focus on marketing and strategy.
Hire Expert WordPress Developers
Looking to customize or develop a new website?