GOAL: Develop and customize all the necessary features for a functional and optimized no-code development marketplace based on WordPress
CLIENT REQUEST: Help with PHP & WordPress requests to launch the no-code development marketplace in the form of MVP
CLIENT INDUSTRY: No-code software development
PROJECT TYPE: WordPress custom development project where WPRiders is a key development partner due to our specialization in delivering cost-efficient MVPs and extensive experience developing WordPress marketplaces
Paperwork Pros is a Chicago-based technology company that offers two products that are both related to the no-code software industry.
Forms2Docs is their document configuration software that helps businesses to quickly and easily configure and generate their important documents (proposals, agreements, inspections, etc.).
No-Code Developers is their niche platform marketplace site where businesses can find qualified no-code developers to work on projects.
WPRiders is a key development partner for Paperwork Pros' No-Code Developers marketplace.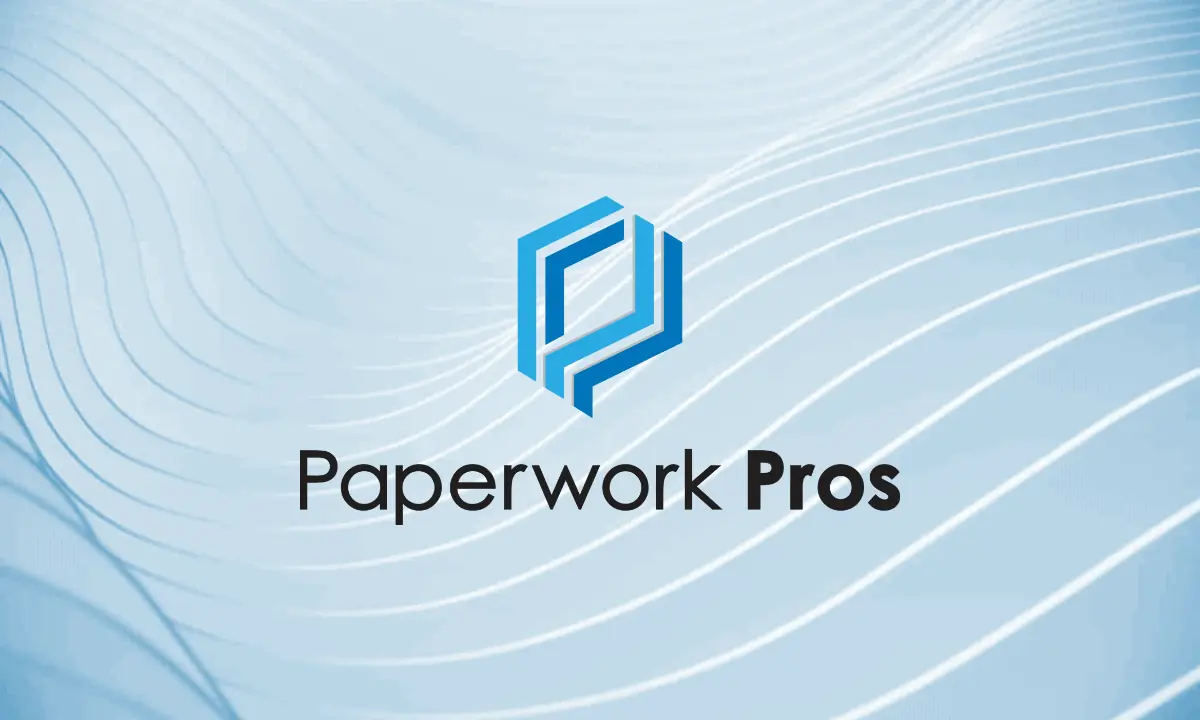 Our process & implementation
For this project, our client has already chosen WordPress as the base for implementing their business idea and goal. Indeed, with the right combination of knowledge, expertise, plugins, and themes WordPress is a great and reliable choice. So was the case for developing the
No-Code Developers
marketplace.
Since the client encountered some difficulties in building the platform on their own, they contacted us with some custom development requests. Our involvement would ensure that the platform functions properly, has a great user experience, is optimized, and the
MVP
can be launched in time.
The customer chose to build the website with HireBee — one of the most well-known WordPress themes for a marketplace. As our work on the project started, we thoroughly analyzed all the user flows and began adding the necessary features to the theme. This involved customizing the Advanced Custom Fields plugin and custom development.
We took into account the main users of the websites: employers and developers. Employers are those who seek developers and post new projects on the platform. Therefore, we developed features like:
Sign up
Developers page listing with search filters
Post a project page with custom fields
Bidding options
Reviews
For the developers, we've also added the necessary features accordingly:
Sign up
Projects proposals page
Profile page
Portfolio page
Our work also involved fixing and optimizing the previous coding done on the website. Moreover, we implemented a Site Reset functionality that allows deleting, restoring, or clearing certain sections (Projects, Bids, Workrooms, Developers, or Employers).
In the process of optimizing the platform, we also made sure the website is completely responsive and adjusts to all devices.
The client's ideas and MVP concept combined with our WordPress expertise resulted in a fast and reliable niche marketplace where businesses can find qualified no-code developers to work on projects. A short time after launching the platform, it started gaining traffic and new projects.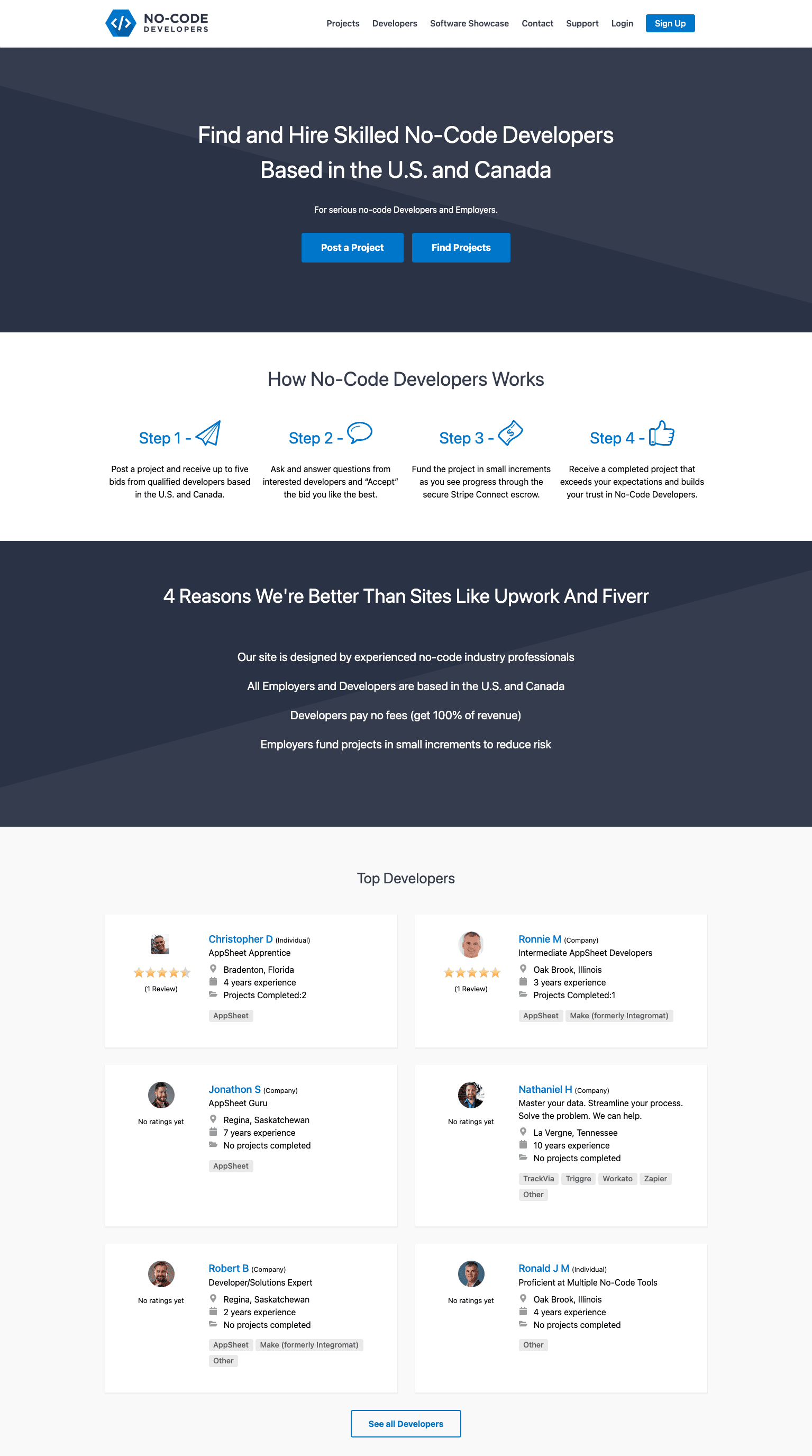 What our customer says about the project
WPRiders has been an amazing partner. They have done great work in helping our team develop our No-Code Developers marketplace. WPRiders as an organization is very reliable. Their people are dedicated, easy to work with, technically competent, and responsible.
Have a similar project in mind?
Want a beautiful website? Well, we're ready to help!