Working with a WordPress agency: Overcome difficult moments
A new hobby for my friend's wife
I have a friend, let's call him John, who, not unlike many of us, had a very hectic year last year. As the saying goes, it was all work and no play. Neither he nor his wife had enough time and energy to pursue any of their hobbies. So, when Christmas came, my friend figured he should do something special for his wife. 
And John knew that she had always wanted to learn how to play guitar, so he thought it would be really cool if he got her the instrument and also found her a teacher so that she could have one-on-one online guitar lessons.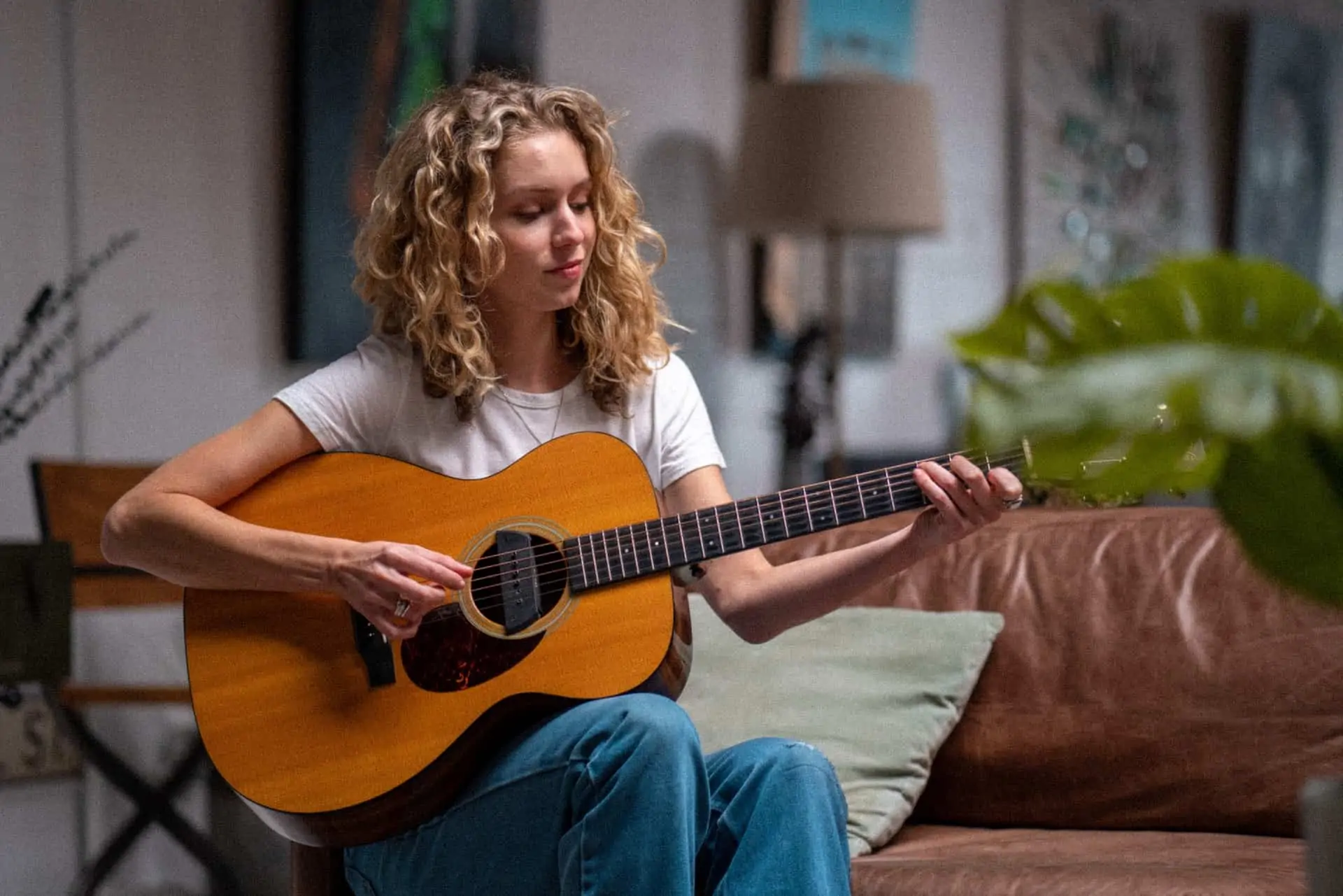 And that's what he did! John went ahead and got the guitar from an online store, and then started browsing the web to find a legit guitar teacher. 
And, oh man, let me tell you, there are so many teachers out there! 
There are a thousand guys who can teach you Classical guitar. Then, there are a thousand more people who are really great at Folk and Country, and about a thousand more who can tell you everything about Rock music.
John was completely overwhelmed! He didn't even know you had to take separate courses to learn how to play each of these genres! 
The truth is that John didn't (and still doesn't) know anything about music theory. And he didn't exactly have the time to start learning. But he also didn't want to pick some random teacher on the Internet, only to get it done.
So here's what he did instead: he spent an hour a day, for several days, reading reviews and watching recordings (he didn't even look for a guy who didn't already have a YouTube channel). 
Then, he wrote down the names of a handful of teachers, each specialized in one particular genre, contacted them by email, and asked them if they would agree to offer him and his wife a free demo session to help the lady decide if that was what she wanted or not.
And let me tell you that not everyone agreed to this. Some did. But then, not all the teachers that John and his wife ended up meeting with really grasped what it was that the lady wanted. In fact, only a couple of them did. So John and his wife eventually went for the guy who could teach Rock guitar (who'd have thought?).
That's how she's found an excellent teacher who really understands what she wants to learn and how she can best learn it.
Why am I telling you this?
Well, I'm guessing that, just in the same way that my friend John was tossing and turning, thinking that he would never have the time to learn the difference between Folk and Rock guitar playing techniques, you, too, are thinking that you don't have the time to learn about WordPress development.
All you know is that you've had this fabulous idea for a new online platform, and you're ready to get down to business. But you're not more of a technical person than John is a musician.
That's why you need a reliable and knowledgeable technical partner to help you build your next project. You need someone who understands what you want and can actually deliver it.
Getting better at fortune-telling
But how are you going to know for sure that they're the guys you need before you actually start working with them?
How can you know in advance that you'll get your money's worth?
Shall you become a master at reading crystal balls?
No, of course not, there are better and more scientifically proven ways to do it.
If you searched for a technical partner before, then, in the beginning, you probably did what my friend, John, did to find a guitar teacher. You did what we all do: you went ahead and searched for a WordPress agency on Google. Then you went to Clutch or GoodFirms. When that didn't seem to get you anywhere, you started posting on social media forums or asking your friends if they knew someone.
Looking back on it, it almost feels like the search was the fun part. You had no idea that what was going to follow would be even more challenging.
Anyway, after some work, you finally found a team that seemed like a good fit.
When the project started, everything seemed normal…
Once you and your WordPress Agency agreed on the project details, deadlines, and costs, you were assigned a Project Manager who seemed okay and was ready to get down to work.
You thought you had a good kick-off meeting, and the project seemed to start off on the right track. For a week or so, everything went according to plan. But then something happened.
The emails changed. The tone changed. The subject matter and even the body of the messages started looking differently.
The precise communication you exchanged in the beginning transformed into something else. Now, every email was either nonexistent (as in you never even got an update last week), or became entirely vague and started to include phrases like "things are on track," "we're still working on it."
And this is when you realize that things have gone sideways.
Is their "ghosting" based on something you did?
Now, I don't want to say that you're the one who's responsible for the way things have turned out, but we can both agree that every issue has two sides to it, right? 
Okay. Now that that's settled, I want to talk a bit about your "side." Because, whether you know it or not, you may have contributed to this whole situation by participating in the creation of an unhealthy dynamic.
Remember when you said things like "well, you're the expert," or when you told the team that you "didn't need to be in the details"? Well, they just loved hearing that! 
Do you have any idea how many of that agency's clients like to micromanage every little thing, every minute of the day? When you told them that you "don't really care about the super technical stuff," it was like someone finally gave them the gift of freedom.
But by saying stuff like that, you also just wrote yourself out of a lot of meetings. Out of a lot of decisions. You walked yourself out of the room without even knowing it.
See, here's how it works on the inside:
"Well, he said he didn't need to be in the details, so let's not bother him."
"He knows we're the experts, we can just make the call ourselves."
And that's how you slowly end up on the sidelines. The lack of communication doesn't automatically mean that your team has dropped your project. 
Most likely, people stopped treating communication as a priority because you made it seem like you're not that interested in knowing all the ins and outs of what's going on. You, inadvertently, took yourself out of the loop.
How do you know you articulated the right requirements?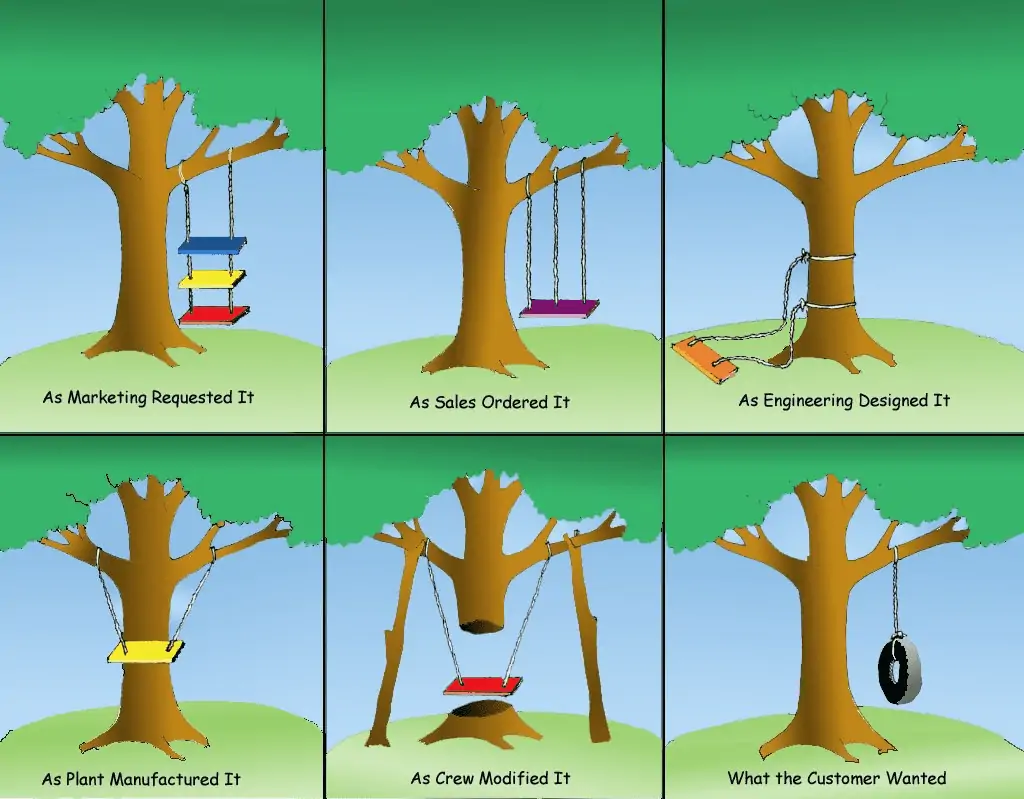 Now there's another problem that you may be facing – one that's even worse.
As the team starts delivering some of the early rounds of their work, you start seeing a pattern, and it's a pattern that worries you. It's like the work your team is delivering doesn't look quite like what you were expecting. And you don't understand what's going on.
Again, this isn't all your fault. But can we talk about how we got here?
I guess you spent a lot of time during those early meetings talking about what you wanted to build. You spoke about features, workflows, and how the software should work.
And I am assuming that the team followed your instructions and delivered on that. Yet, the platform doesn't look or work the way you thought it would. Why? 
Well, because you spent a lot of time on the "what" and not nearly enough time on the "why." You likely jumped into the "how" instead of spending time on the "when." 
Here's what I mean:
you probably went into those initial meetings thinking that you should talk about "what" features you wanted to implement. So, you focused on that and didn't talk about the target customer at all. You didn't even bring up the question of "why" the customer would need any of those features in the first place.
I also imagine that you took plenty of time to talk about "how" each feature should work, but you didn't say anything about "when" the customer would use it. In other words, you didn't put things into context. And, sadly, that information gap can lead to missed expectations – in a big way.
5 practical steps to overcome these issues
Luckily, there are several practical ways to overcome these issues, and I'm going to tell you all about it.
Before I begin, let me just say that if you want to make sure that you're getting what you bargained for and that you're always in the loop, then it's essential to choose the right technical partner from the get-go. 
And remember that you don't want to jump into anything head-on. You want to take all the time you need to do your research.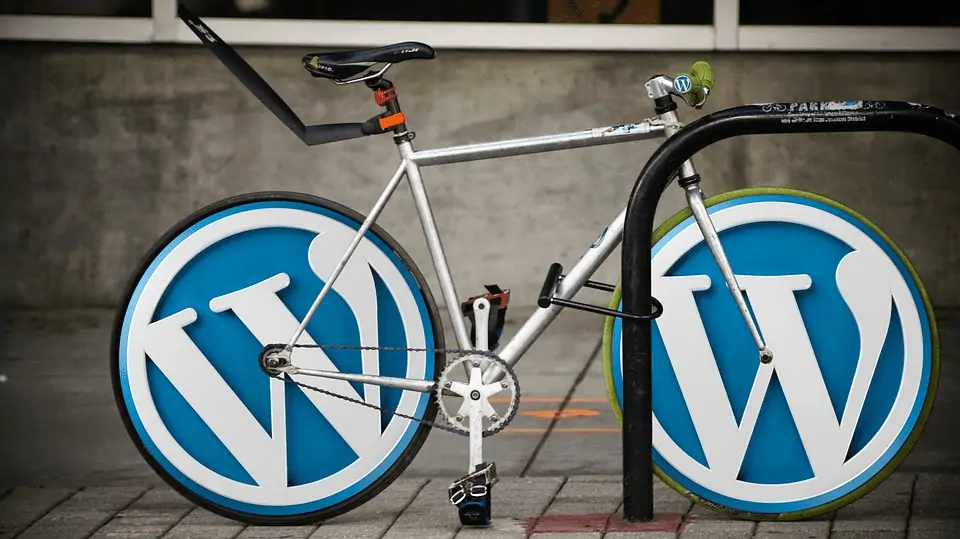 1. Steal someone else's agency
A great way to make sure that you'll get what you asked for is to find other businesses in your industry that have developed projects similar to your own. 
Examine their web platforms. What specific elements do those platforms include, and what kind of improvements could they use? Go over several web platforms and make sure you have a clear picture of what you want to achieve. 
And if you see a project you like, look at the website's footer. Look for "Built with Love by ABC agency." That's how you steal someone else's agency!
2. Do a background check
Most folks will tell you that you can't do a background check on agencies, but they're wrong. You actually can. Here are some of the steps we recommend that all our customers do.
Use Google, Codeable, Clutch, and Goodfirms to build your shortlist. Reach out to the agencies on that list and ask for more details about their project development process. 
How many people usually work on a project, and what are their qualifications? How do they approach each task, and what is their development process? 
Read some reviews to find out what previous clients have to say about the companies you're considering.
Were the projects delivered on time? Were the results satisfactory, or not really? Were the agencies quick to respond if the client requested any changes or improvements?
Then, ask the companies you've been looking at to connect you with their former clients. Some of these companies won't have the guts to do that, but others will. And this strategy will allow you to get a broader perspective, as you'll get to see things from the other side of the project.
3. No Quote, No Project
Okay, you've identified a few companies that seem to fit your general selection criteria. Now what?
Now it's time to narrow down the list and pick a final winner.
An excellent way to differentiate between potential technical partners is to reach out to several agencies, describe what your project involves, and ask for a quote. 
Of course, when you ask for a quote, you want to know the price. That's not something to overlook. But there's more to it because asking for a quote will also reveal whether the WordPress agencies you're looking at have a real understanding of your requirements. 
Here's why!
If you're getting back a detailed quote that includes every feature and item you want in your project, then you have a good indicator that you're speaking with a team of experts who genuinely understand your needs.
An itemized quote should reveal precisely how much each feature costs. Looking at it, you should understand how much money you could save if you were to give up on one of those features you had planned on including.
If the agency you're considering can provide you with such a detailed quote, then you can be sure that they grasped your vision, and that the product you're paying for is the product you want.
Also, the quote should contain a timeline and a list of milestones. For instance, you should see on there a set of intermediary deliverables – that you will be checking to know for sure that the project is going in the right direction.
The opposite is also valid: if the agency offers you a bulk figure when you ask for a quote, they probably haven't grasped your idea.
And if you're getting a quote without a Scope of Work attached, then you're likely only getting high-level project descriptions. That's nowhere near enough!
To eliminate any potential confusion regarding the details surrounding the project, the features that you want, and when you want them done, ask your Project Manager to compile a detailed Scope of Work based on the information you provide.
The best approach would be to write everything down and ensure everyone agrees with the delivery schedule.
Timewise, make sure your team covers for:
Initial website setup;

Individual features development;

Testing the product before handing it over to you;

Project management, communication, and meetings;

Feedback time after every deliverable – you, too, will need some time to check the deliverable and report back any findings; your team needs to factor this into the timeline;

Deployment, when all is said and done. Moving the website to live is not a trivial thing in most cases, and it takes time.
One more word on Testing. Make sure your team can test the platform on all major browsers and mobile devices. We usually recommend testing it on the latest versions of Chrome, Safari, Firefox, and Edge, as well as on an iPhone and Android phone.
4. Meet more to meet less
No one loves meetings, and I'm sure you don't either. In fact, is there something you could hate more?
Yes, meetings that are urgent and previously unplanned. But that's what you get when you're not staying connected at the hip for projects that matter. If you're not having consistent meetings – daily or weekly (at the least) – then you're going to end up with a lot of unplanned meetings later down the line. 
That's because roadblocks can occur at any time during the project development process. And if you're not connected, if you don't know what's going on at all times, then you won't know what to expect, and all these issues will take you by surprise.
Your team will only reach out to you when something goes wrong, and you won't know what's happened. To avoid that, you need to be proactive and schedule regular huddles.
Ideally, you want to get heartbeat communication and receive updates regarding the project progress every other day. That way, you will know what your team is working on at all times, and you can predict any potential future obstacles.
Another thing you should think about is that people have a harder time dismissing your requests in a face-to-face video conference than they do in an email. So, you will get better feedback if you schedule weekly, face-to-face meetings. 
Otherwise, if you decide to communicate with your team in writing only, you might get nothing more than a vague idea about how people feel that your project is progressing. And it doesn't really help you to know that your PM thinks "the project is going great." You want facts.
At the end of each meeting, make sure that you've answered everyone's questions and that people have a clear understanding of what you've discussed together.
If possible, I'd recommend you ask your team to reflect back, in writing, the main points addressed in your conversation. Ideally, everyone who participated should confirm that they understood and that they agree with the decisions made.
In all fairness, developers are busy people. But so are you. Waiting endlessly for someone to reply to an email you sent out days ago can be incredibly frustrating. 
So, make it clear that you always want to stay in the know, and ask how often you could receive news. The best agencies out there have their own communication system designed just to keep their clients up-to-date regarding their project progress.
5. Decide who is running the project
Let's be clear. If you're not technical, there's no way you can manage and monitor, in detail, the technical team's work, right? 
So, how will you know when things are going sideways or when your team is over-complicating things?
Sure, you could start learning about WordPress development, but that's not something you want to do. It takes years to become proficient. You already have many other responsibilities you need to handle, and you want to keep the right type of focus on your business.
To ensure adequate supervision, I recommend hiring a third-party WordPress consultant to review the code and ensure it follows WordPress coding and security standards.
Of course, numerous other challenges might occur along the way. Trust me, building and launching a new platform will sometimes seem like an overwhelming endeavor.
However, as long as you pick a suitable technical partner and establish a clear set of guidelines from the very beginning, you will always have the tools to overcome whatever difficulties may come your way.
At our agency, we recommend this: have one person run the technical side and another run the business side. Someone should do code reviews while a different person handles budget/timeline reviews. 
BONUS: Your Project Determines the Size of Agency You Need
If you're like most of the customers we work with the WPRiders agency, you've probably had some projects that were rather small in the past, and you were able to pass them on to one-person shops (freelancers). And that approach works great until it doesn't work.
What causes it to fail? Often, it's the size of the project.
If you have a project that only takes hours or days to complete, that's perfect for a freelancer. But if you have a larger project that might take weeks, months, or quarters, it's hard to keep one person focused on your project for that long, without impacting the rest of their business. And that, in turn, can affect your business.
We recommend having a conversation upfront about the size, length, and complexity of a project, so that you can decide whether you need a single developer (freelancer) or whether it's better to hire a larger team to help get your project off the ground.
Also, you may check our complete guide on how to hire the best WordPress maintenance agency for your business.
If you're getting ready to launch a new project, we're ready to help.
Hire Expert WordPress Developers
Looking to customize or develop a new website?