How to Choose the Best WordPress Consultant for Your Business
WordPress is one of the straightforward platforms you can use to start a website. You install it, configure it, add the required plugins and themes, write the content, and you are pretty much good to go.
However, things drastically change when we talk about a business website. This usually means adding custom functionalities, launching complex platforms and integration, security, compliance, and optimizations. In the following article, I will show you how a WordPress consultant can save you thousands of dollars and months of research and testing.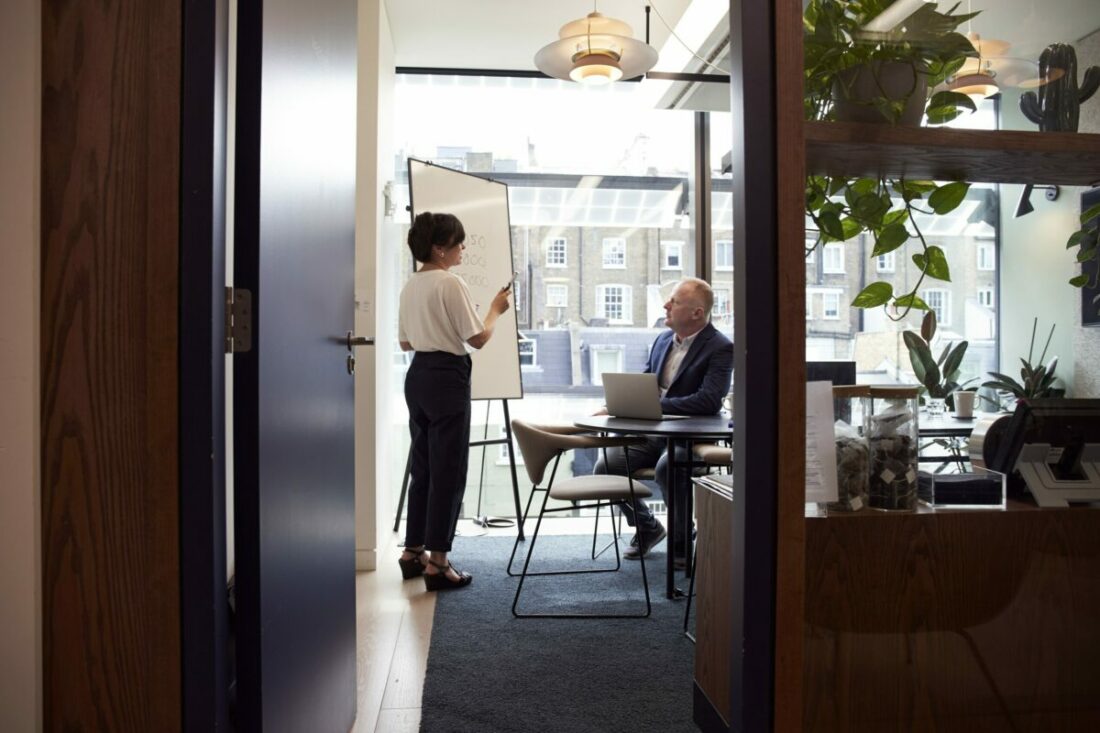 First, let's see exactly what a WordPress consultant is.
What is a WordPress Consultant?
As it may sound, a WordPress consultant should help you make the best decisions for your business based on their experience and past projects. People often mistake them for freelancers, but that's far from the truth.
A WordPress freelancer is someone that can help you with specific WordPress tasks. Or a particular project to be completed. They can help you install WordPress, configure plugins, optimize the website, complete small tasks, etc.
On the other hand, a WordPress consultant provides a more holistic approach to your business. He can advise on the overall strategy of how your website fits in. Usually, their experience is more extensive than WordPress and includes development, system architecture, website security, performance, search engine optimization, and business growth.
So you get the help of a WordPress consultant when you want to benefit from the advice of someone with vast knowledge and experience in WordPress. Sometimes, if what you are trying to achieve is too complex, you may need to bring two or more WordPress consultants knowledgeable in different areas to the same table. For instance, a WordPress developer and an SEO specialist find the best way to implement a technical SEO strategy.
Before going further, let's discuss the benefits of hiring a WordPress consultant.
The Benefits of Hiring a WordPress Consultant
If you want to take your website to the next level, check out the following three benefits of relying on a WordPress consultant:
A multidisciplinary approach at your disposal
Most WordPress consultants have extensive knowledge in multiple areas connected to WordPress. For instance, a WordPress agency like WPRiders has an in-house staff of developers, digital marketers, security specialists, and designers, to name a few.
By hiring  a WordPress consultant, you will have at your disposal someone that can help you with the following:
WordPress development – recommend a WordPress plugin stack, estimate the costs of custom work required, etc.
SEO – do an SEO audit, analyze your website structure, review your on-site SEO, and create an SEO strategy for your WordPress website.
Website Performance – do a performance audit, make a list of improvements, etc.
Security – Security plays a vital role. A consultant should do a complete website security audit, identify issues and make recommendations on fixing them.
Competition research – staying on top of your competition is critical to the success of your website. A consultant will inform you of your industry's latest trends and technologies.
Business development – make recommendations on the MVP costs and features, software stack, integrations, and automation solutions you could use to lower the costs and improve performance.
As you can see, a consultant or a team of WordPress consultants can bring expert knowledge, experience, and the right resources to ensure your WordPress website is well-taken care of.
Getting answers to your specific questions
You can get WordPress support in many places, including the official WordPress forums, blogs, tutorial sites, etc. However, instead of searching through dozens of websites and trying to find a solution close to your problem, a WordPress consultant can offer you a detailed answer to yours.
WordPress consultants provide one-to-one support that can save you the time and money you spend trying to find the best solution to your issue.
Save time and money
Working with a consultant from the beginning can save you money and time. You will establish from the start the right stack of plugins and tools and the best way to achieve your plans. On top of that, you will end up with an optimized stack that will not break when you have to add new features or integrate them with other solutions.
You will address essential matters like security and performance from the beginning, so you will have peace of mind that in case of a traffic spike or a security incident, you are covered.
If you decide not to work with a WordPress consultant, all the matters I've presented above can cost you a lot when they happen. Or may even put you out of business if we discuss a data breach or a hacking incident.
In the screenshot below, you can see a review on Clutch.co, written by one of our customers we helped with consulting. We researched the right plugin stack for his website, so in the end, he could save over $10,000 by using premium plugins instead of custom coding from scratch the functionalities he required.

In summary, if you have clear business objectives, you can start looking for a WordPress consultant!
How to Hire the Right WordPress Consultant
From the beginning, I would like to tell you that choosing the right WordPress consultant for your business is not an easy task. It requires time, patience, and a good plan.
Here are some tips to help you get started:
Please make Sure They're Involved in the WordPress Community
Most of the well-known WordPress consultants are involved in the WordPress community. Some contribute to the WordPress ecosystem, others you can meet at conferences or local events like WordCamp, while others successfully run agencies, Youtube channels, or podcasts.
Other ways to find consultants include checking out recommendations from popular WordPress sites.
However, most of these consultants have a team they work with. This means you'd be working with more specialists, which may be a better fit depending on the results you plan to achieve.
Check their reviews and case studies.
At this point, you may have a few shortlisted consultants and companies you want to move forward with. So it's time to get all the information about them.
Experienced WordPress consultants usually have plenty of reviews and case studies from previous projects. Check those and see if any of them are related to your case. You can take this one step further and ask for references to see what other clients' experience was like working with them.
You should also schedule meetings with them and ask them relevant questions. And this brings us to the next point.
Ask the Right Questions to See if They're a Good Fit
Here are some questions to help you narrow the list down to a single option:
What exactly does my WordPress consulting package cover?
Can you tell me how the consulting process works?
What are the results I should expect during the consulting contract?
Can you share the results you provided for clients, preferably similar to ours, in the past?
Are you sure you can handle my expectations?
We've written an article about the top 10 questions you should ask your future maintenance agency. Some of these questions apply to hiring a consultant so that you may give it a quick read.
Obviously, at some point, you'll also need to talk about the consultant's rates. Make sure those fit your budget, but you usually get exactly what you are paying for. So don't be afraid to invest in a WordPress consultant that can bring your business to the next level with his knowledge and experience.
Conclusion
The bottom line is that hiring a WordPress consultant can be an excellent investment in the future of your business. That's because the right WordPress consultant can help save you time and money and take your business to the next level.
Hire Expert WordPress Developers
Looking to customize or develop a new website?