Why [And When] Should You Choose WordPress
Launching your online business successfully depends very much on making the right decisions.
Right now, you want your business to have a great website. 
You also want your customers to have a great web experience.
But you dread the fact that creating a website could prove too expensive and time-consuming.
You've been considering WordPress for a while now, but you're still not sure whether it would be the best choice for you.
Well, because we want to help you end the confusion, as well as dispel all of your worries, we have put together a comprehensive article about the benefits of WordPress for entrepreneurs just like you.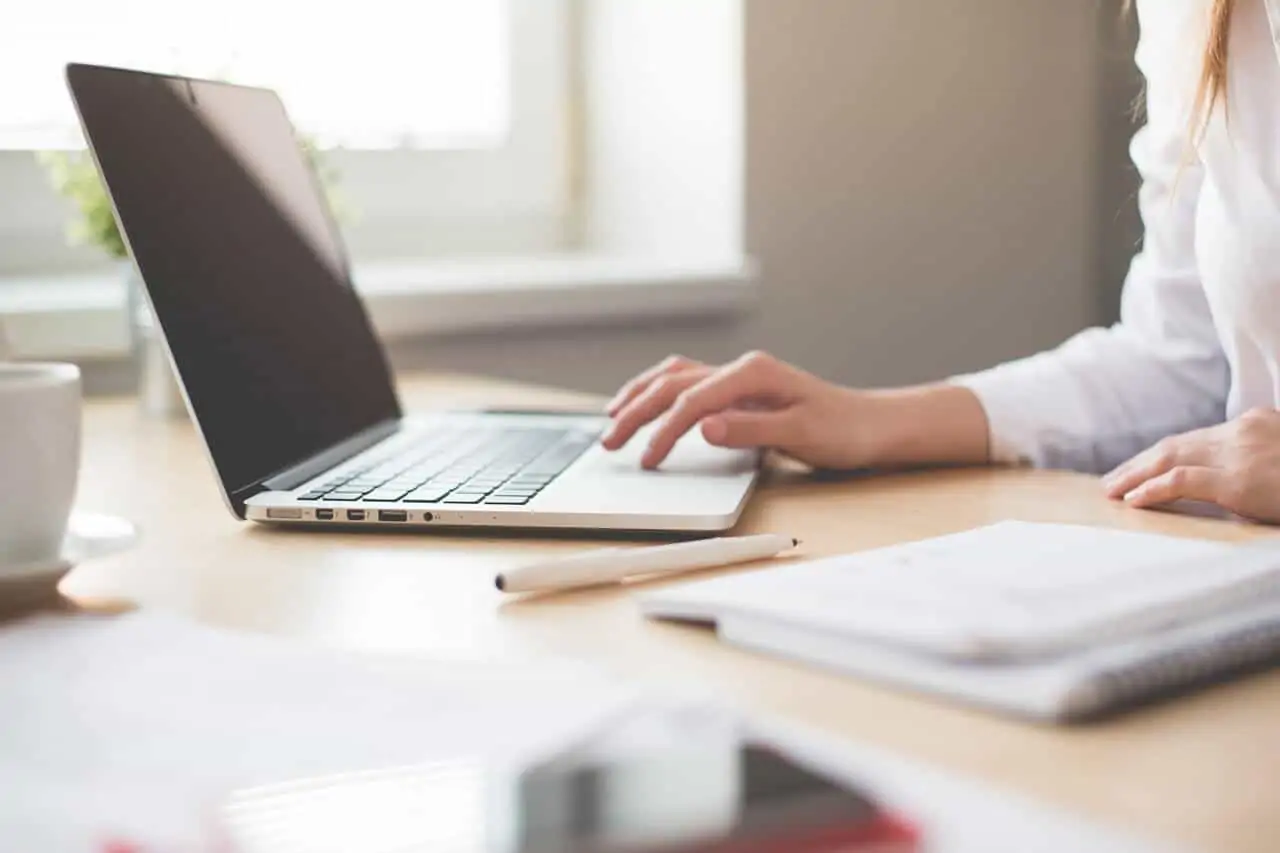 Let's get started 👇
Why should you use WordPress for your business? [10 great benefits that you must know about]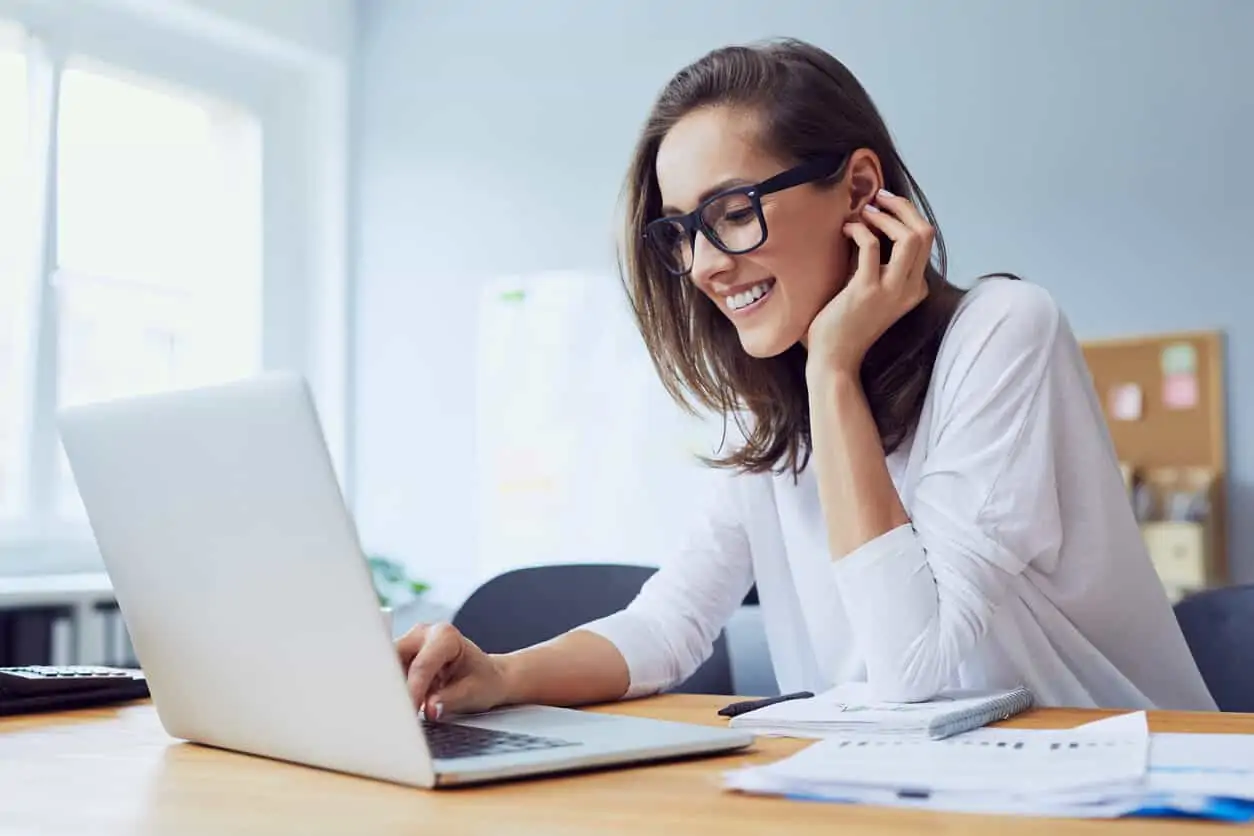 Initially, WordPress started out as a blogging tool, but it has evolved throughout the years into a powerful website builder and a great content management system (CMS) – allowing its users to create fully functional websites of various kinds. Moreover, it's also open-source software, which means it's completely free, redistributable, and offers unlimited validity. 
And let's not forget about the awesome support you get once you start building your WordPress website: the vast WordPress developer community out there, countless step-by-step tutorials, guides, videos, e-books, and entire blogs dedicated to helping you grow your WordPress website.
According to statistics, WordPress is used by 61.2% of all the websites whose content management systems we know. This is 34.5% of all websites. Obviously, this is not surprising at all taking into consideration all the awesome features and benefits that WordPress provides to its users. 
But how can WordPress become an essential tool for your business too?
As a business owner, your website needs to be easy, safe, and pleasant to use. Also, the building tool you choose should provide you with great control over the end result of your website and help you create a scalable solution to meet the future demands of your business.
So, let's take a closer look at what makes WordPress the right choice for your business. 👇
1. WordPress is great for Minimum Viable Products – MVPs
With WordPress, you can build a pretty complex platform in only 60 days. It could be a clone of Airbnb, Uber, Udemy, or Fiverr.
Why is this important?
Because building an MVP using WordPress allows you to test your target market with the first version of your product/service at a lower cost while having a high-quality result. 
Whether your idea involves an E-learning platform with a subscription model like Beautycoach.com, or an e-commerce one like Farrer's Coffee, or a marketplace such as Jobaltor, WordPress is the perfect tool for creating a performant website for a great user experience.
We've successfully implemented the online payment function for these platforms using the WooCommerce plugin, which gives you complete control to do what you need to with your e-commerce website. 
2. WordPress is great for blogging and publishing
WordPress was created specifically for the blogging community, making it very simple for anyone to build a blog in no time. This is possible thanks to the fact that all blogging functionalities are built within the tool and are easy to use.
We had the opportunity to work on building a blog website for Power of Positivity which is a high-traffic online publisher and ad seller (more than 10,000 unique visitors per hour). In this case, WordPress' ability to organize written and visual content created an appealing layout for this online magazine.
3. You can edit your WordPress website without development knowledge
You don't have to be an experienced developer in order to build your dream website and all these thanks to page builders. They provide you with drag-and-drop functionality and pre-built components that can be customized, making it possible to build custom pages effortlessly.
Here are 5 WordPress page builder tools you can choose from that are going to make your life much easier:
4. WordPress is easy to use
With WordPress, your perfect website is just a few clicks and settings away from your grasp. How is that possible? 
Simple. Thanks to WordPress' user-friendly interface, straightforward options, and efficient dashboard functionalities. In fact, anyone with zero coding knowledge can create and customize beautiful and complex WordPress websites with the help of its power-packed WordPress themes, plugins, and tools. 
So, get ready to create! 😉
5. WordPress provides great customization
Think of WordPress as a heaven for website customization. You can make your website look however you want and do what you want it to do thanks to the themes and plugins available online. You can find themes – free or paid – based on your needs or preferences, such as eCommerce, portfolio, blog, business, etc. 
Moreover, the platform also provides plugins for all your needs, which is why so many people find WordPress so valuable. Simply put, plugins are an easy way to add additional functionality to a WordPress site. Some of the most popular ones include WooCommerce, Google XML sitemap, Google Analytics, and more.
Also, if you've found a cool WordPress website that you like but struggle to find out what theme they are using, make sure to check out our latest article to learn more about how you can easily do that by using our Chrome extension.  
6. WordPress is great for SEO
WordPress is created to be easy for search engine crawlers to navigate, meaning that your website will perform better in search results. 
Also, WordPress makes it easy for you to create and edit content – thanks to its blogging history – and to customize permalinks that contain relevant keywords that actually make your content more discoverable. 
Because the visual side of your website is essential as well, WordPress made sure that the built-in editor allows you to optimize images with alt tags, descriptions, captions, and further trimming.
For those who want to master the SEO game, Yoast SEO is one of the most popular SEO plugins for WordPress which helps users to be mindful of their SEO implementation throughout their content creation process. 
7. WordPress is mobile friendly
Nowadays, most people access websites via their mobile phones, which makes it necessary for your site to be responsive. And with WordPress, you've got that covered.
Your WordPress website will be a bliss to navigate on a mobile phone by choosing one of the many mobile-optimized or responsive themes already out there. You can also install a plugin that will make your website work better on mobile devices.
Why is this important? Google prioritizes mobile-friendly experiences for their ranking criteria, so if you want your website to rank high in mobile search results, this is something you must take into consideration.
8. WordPress is safe and secure
In a digital world where you often hear about cybersecurity attacks, security is the number one priority for happy customers and for a successful business. That's why WordPress regularly releases security updates to protect your website from any vulnerabilities. 
By regularly updating your WordPress website and using themes and plugins that you trust, you can minimize possible security risks. 
When it comes to keeping your plugins and themes updated, it takes little time to get it done: all you have to do is click the checkboxes next to the item you want to update and then click the update button. If you don't like checking for updates, enabling automatic updates could be the best solution for you.
With the help of a handful of security hardening plugins, like Sucuri, iThemes Security, BlogVault, and reCaptcha for the admin page, you can get a decent level of security.
9. WordPress integrates with (almost) everything
WordPress integrates with various 3rd-party platforms that can increase the functionality of your website. There are plugins that facilitate the process of integrating with CRMs like HubSpot, Ontraport, Drip, and many other emails sending solutions; you can charge recurring payments or you can accept one-time credit card payments.
Some of the most popular services that you can integrate with your WordPress website are PayPal, Stripe, Freshbooks, Xero, and Hubspot.
If you have a service that you want to integrate with your website, it is very possible that there is already a WordPress plugin for this, or at the least an easy-to-use API.
10. WordPress is scalable
There is a great variety of WordPress websites: starting from small blogs to eCommerce platforms and institutional websites all the way up to some of the most famous ones, like TechCrunch, The New Yorker, Time Inc., Quartz, Bloomberg Professional, and many more. 
If you're wondering why so many big companies chose WordPress, know this: besides its great customizability, WordPress can support websites with thousands of monthly posts and millions of visitors.
And the best thing about all this is that you have everything you need in order to scale your website right from the very beginning, as no great upgrade is necessary to meet future increasing needs.
When is WordPress not a good fit?
WordPress might be costly to maintain in some cases. If you have a website that has two dozen or more plugins, plus some custom coding, then you are in a bit of trouble because updating those 25+ plugins and properly testing them after the update is a consistent endeavor.
This setup is excellent for the first 6 to a maximum of 12 months when you are just starting up and want to test a business idea using your MVP-based WordPress website. For very complex platforms and for the long-term, however, we would recommend transitioning to a bespoke, custom web platform after the initial MVP phase.
Similarly, we usually do not recommend WordPress as a back-end platform for Mobile Apps. Short term this might be a convenient decision, but after 6-12 months, again, a bespoke custom platform would be more advantageous because it will be easier to maintain.
Lastly, not all WordPress plugins are created equal. Some of them are of high quality, but some of them have poorly written source code that can lead to poor performance, security issues or conflicts, and errors on your website.
Final thoughts: To WordPress or not to WordPress?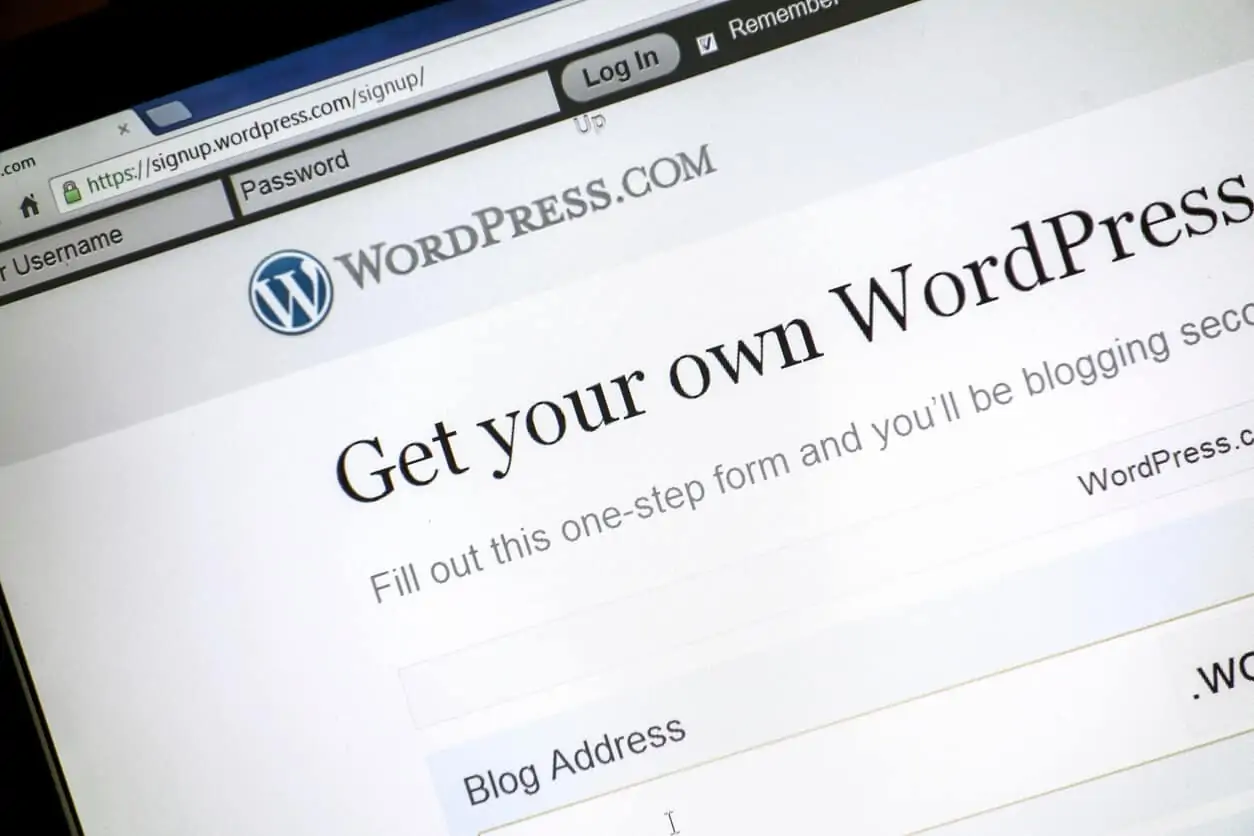 We hope you now have a more objective view over when and how can WordPress help your business.
Whatever the case, keep in mind that you can always count on WordPress for editing and altering the appearance of your website, without having to use code. 
This allows you to not only cut the time you would have to spend learning website design but also to prioritize other important aspects of your business – as optimizing time as an entrepreneur is essential. 
With so many benefits, when it comes to using WordPress, it's no wonder that the wonderful WordPress community keeps growing bigger and bigger every year! 
Have you used WordPress before?
If so, what's your favorite feature?
Let us know in the comments below and don't forget to share this article if you liked it! 😉
And before you go and tell all your friends how cool WordPress is: if you're looking for guidance to launch your online business or know an entrepreneur who does, get in touch with us here.
Also if you need some help with WordPress maintenance work check our complete guide on how to hire the best WordPress maintenance agency for your business.
Hire Expert WordPress Developers
Looking to customize or develop a new website?