WPRiders TeamBuilding
This month, between 13-16 of October we had a great team building in Brasov.
As we all work remote, this was a good time to actually meet each other for the first time. We had colleagues from Albania, Republic of Moldova and Romania who joined. Next time, we hope everybody will be able to attend!
We had a barbecue, ATVs ride and also participated at the Spy Camp (we saved the world, so you're welcome).
Below is a picture with the team (and the dog from the hotel):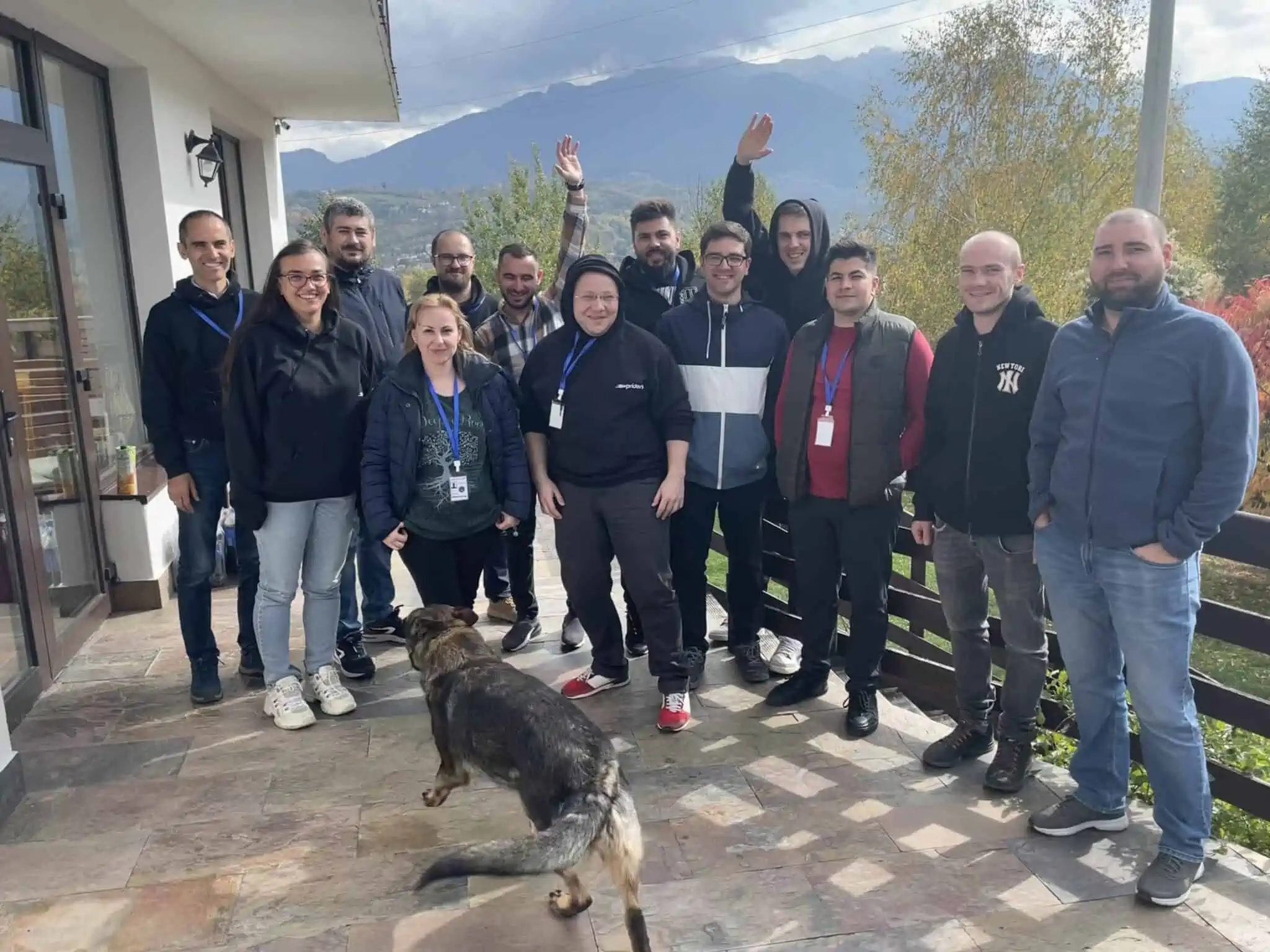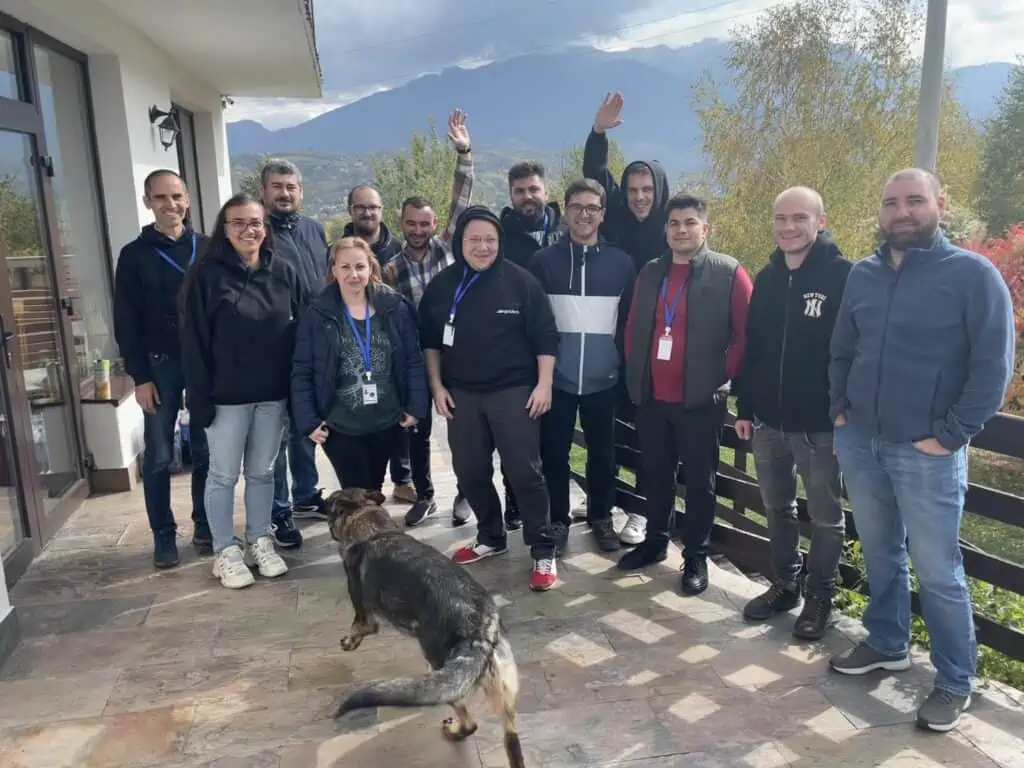 After the teambuilding ended, the general opinion among the colleagues was:
This event was a blast!
We were able to create a bond and finally see the person we only talked to on Google Meet!
Before meeting each other, we all set some expectations like: 
Have some fun
Get to know each other
Create a bond
They were all fulfilled!
Also, having so many activities, we created a top of what each enjoyed:
Spy Camp (and building an airplane)
ATV rides
Barbecue
Board games (we had a lot)
Please enjoy this video too: