WPRiders - WordPress Experts
Project Manager/Account Executive for Web Development Agency – Remote Position
You are hyper-organized with excellent project management skills in the field of WordPress website development and maintenance; you have built yourself at least 3 WordPress websites; you have experience with CSS, HTML, PHP, and jQuery. VERY IMPORTANT: You will be asked for specific references for this experience.
WPRiders is a premium WordPress development agency where we handle highly challenging projects. With more than 1450 projects delivered, we know what works and what doesn't work. Beyond that, WPRiders is a place where you grow as a person, where you read books and study in order to become the best version of yourself.
"It's a place where you learn something new every day" – at least, that's what our team members say.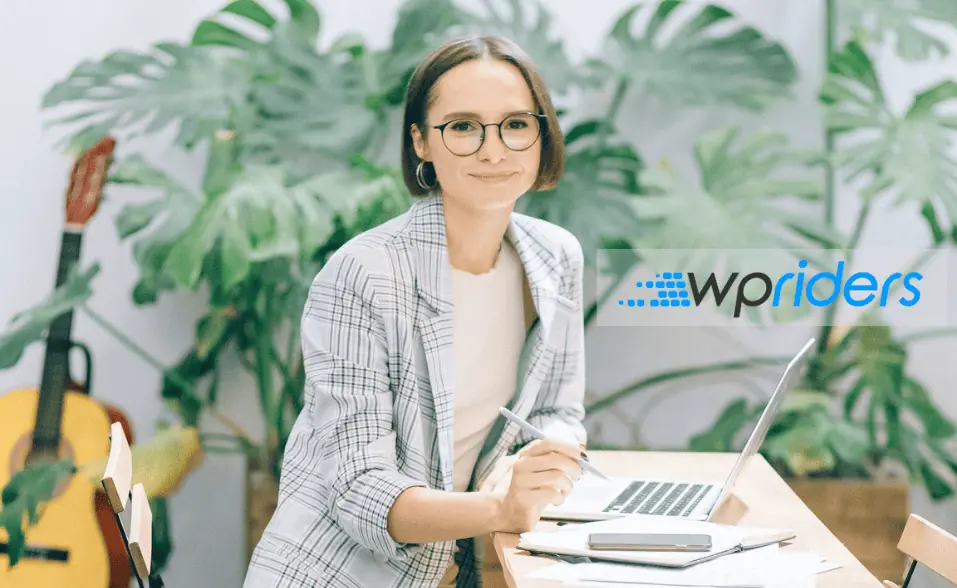 What's in it for you
You will be part of a 5-star team: an open, honest, helpful, excellence-oriented team. More than 1500 web projects delivered together with hundreds of 5-star reviews.

Opportunity to work on

innovative web projects

, including marketplaces, multi-vendor websites, job boards, subscription solutions, learning management systems, etc. Rest assured

you will never get bored

in this role 🙂

International exposure

– 99% of our projects are with customers from the US, Canada, Australia, Asia, and Western Europe.

Interesting and

diverse project portfolio

that will stimulate your thinking and creativity.

Flexibility

– you will set your own agenda and will work remotely from the comfort of your own home.

Continuous learning

: daily study time,

book budget

,

Kindle for Amazon books

,

audiobooks on Audible

Work according to the highest standards

Pay it forward

philosophy: we adhere to Open Source principles and movement by regularly publishing articles and source code (i.e. snippets, plugins, etc).

An incredibly talented team with

a healthy organizational culture

that encourages learning and self-growth

Excellent payout & benefits
WordCamp Europe participation with the WPRiders team – all expenses paid by us. This is reserved for part-time or full-time colleagues who've been with us for at least 1 year
We encourage you to do a Vipassana/Goenka meditation retreat per year. If you are full-time or part-time, we will pay for the days you are at the retreat so you don't have to consume out of your vacation days
Duties
Daily communication with our clients – gathering feedback and updating on progress

Continuous communication with our team

Understand client requests, clarify project scope and write functional specifications

Plan the project schedule and budget

Monitor and track project timelines

Ensure the quality of the deliverables through appropriate testing

Gather and coordinate resources, information, and content

Conduct project post factums and improvement plans

Learn on a daily basis, look for ways to improve our processes and tools
What are we looking for in you
Project Management experience in the field of website development

Hands-on experience with WordPress, CSS, HTML, PHP and jQuery

Hyper organized / personal organization skills

Excellent command of English

Familiarity with Agile software development methodologies

Familiarity with Quality Assurance techniques and processes

Excellent written and verbal communication skills

Team Player

Conflict management abilities

Attention to details

Ability to deal with multiple projects and clients at one time

Schedule flexibility
The Project Manager/Account Executive needs to be calm and cool under pressure, firm yet polite, flexible and open-minded yet determined and focused, and a team player. You need to exhibit leadership and be a consultant, not simply an order taker.
All in all, we put our heart into our work and we are looking for a person that is willing to fully commit himself/herself to the successful delivery of our projects.
Our company overview
World-class programming put to work for small to mid-sized businesses, startups, and nonprofits. We build a LOT of websites, digital platforms, and custom plugins for the biggest brands and coolest startups so we know what works and what doesn't.
Our core values:
Accountability: we do our job well. We work efficiently since we believe it is only up to us to deliver the promised results.
Integrity: we follow one simple rule – always do the right thing. We are honest and open with our customers. We keep our promises and treat our stakeholders with respect and consideration, just as we would want them to treat us.
Personal growth: we are passionate about our work. We are also open to personal change and continuous improvement. That is why we constantly challenge ourselves to find new ideas and solutions in our pursuit of excellence.
Contribution: we are part of the Open Source community. We are determined and dedicated to its success. We gladly share our know-how as keynote speakers and our code to inspire and help others just as we were inspired and helped by the Open Source family.
How to apply
Send us your CV via email to jobs@wpriders.com and elaborate on the two topics below:
Give us 3 examples of web development projects that you managed.

Give us 3 examples of WordPress websites that you built yourself.