Launch a Job Board or Job Website Using WP Job Manager, Neve Theme and WordPress (Part 1)

We've All Been There… Even You
Everybody, and I mean everybody, at one point in their life, has looked for a job. Maybe they were freshly out of school, maybe they just got fired, or maybe they rage quit, but I can tell you for sure that job boards have never lacked people searching for jobs.
Now, I don't know about you guys, but I was very excited about my first job. I was finishing my freshman year of college and I wanted to work for the summer, so I started job hunting quite early on. And if there's one thing I noticed, it's that finding a job that you like is not exactly easy.
I spent countless hours jumping from website to website, until I saw an ad that took me to the best job board I've seen so far. So what was so different about this job board website? What made it stand out from the crowd?
Can't think of an answer? Then I'm not going to leave you hanging! This website was the best because it had the right people on it. And I'm talking here about employers and candidates. One of the reasons why the employers were attracted to the website was because it had the best people, and the candidates were drawn to the website because it had the best job offers. But how does a website end up having the best job offers and the best candidates?
Let's look at some of the most popular job boards (like monster.com for example) and browse through them a bit. What attractive key features can you see? Note them down and let's compare our thoughts.
Are you done? Now let me tell you what elements I think attracted you to these job boards.
First things first, the websites look aesthetically pleasing. Nobody wants to click on a website that looks like a relic from the early 2000s. But that's just one thing on the list. After all, a website that looks pretty but doesn't do much isn't going to do the trick.
The other two things that I've noticed are accessibility and multiple options. But what does this even mean? It means that the websites not only look good, but they work efficiently and they have plenty of options, for both candidates and employers. And if you want to have a job board website, then you have to give it these basic, yet fundamental features.
Luckily for you, you're going to learn today how you can build your very own job board website, using only WordPress, the Neve theme and a handful of plugins. Sound too good to be true? Well, trust me, it's not! So let's dive right into it!
Catering for the Job Hunters
If you've visited some job boards lately, you might have noticed that the big majority have two well structured parts. One is for the employers and the other is for candidates. But before we jump into the technicalities, I'd just like you to know what exactly you can expect to have by the end of this practical tutorial.

The job hunters browsing the wilderness of the job market for the perfect pray will find here the following weapons that will help them in their hunting experience:

The 'Find Jobs' clickable section, which offers candidates the perfect environment for their hunting expedition. This section is equipped with certain filters that will make things a lot easier for the job hunters visiting your website.
Once a job hunter locks eyes with a prey they are interested in, they can go in for the prey. The candidates can simply click on the post, see the description of the job and they can go ahead and apply for the position by sending in their resume and adding a personalized message.
The 'For Employees' section is where the candidate can see their resumes, edit them or add in another resume.
For the Ones Looking for Candidates
So we have the job hunters on one end, but on the other end we must have the employers, the ones letting the prey run around in the wilderness of the job market.
We all know that everything comes for a price, and putting your jobs out there is one of those things. This is the part where you will be able to monetize your website, fast. But, let's take everything in order, shall we? So, the things that employers will find on your website are: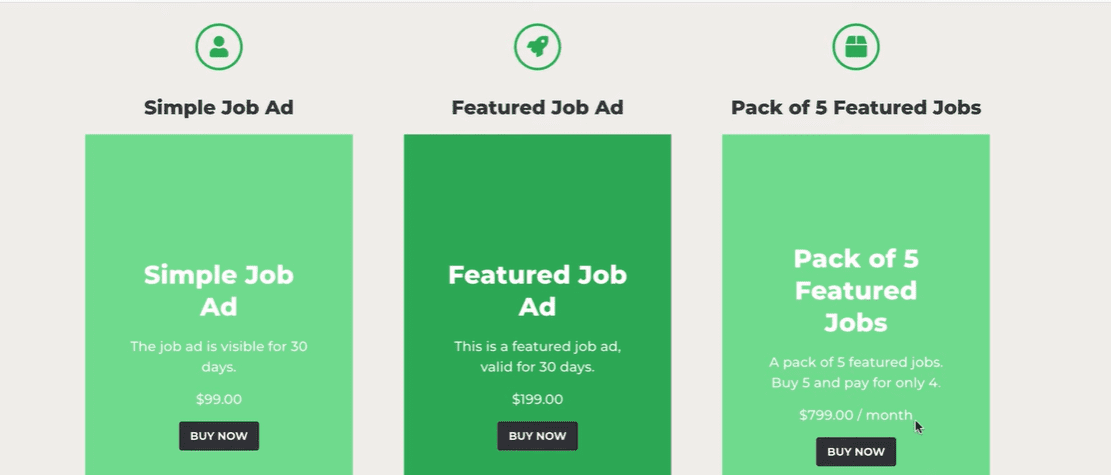 The main section for employers will show off three types of job listings that employers can buy. For two of these job listings employers will have to pay once, but the third option is actually a monthly subscription, which can come in handy for employers with bigger companies.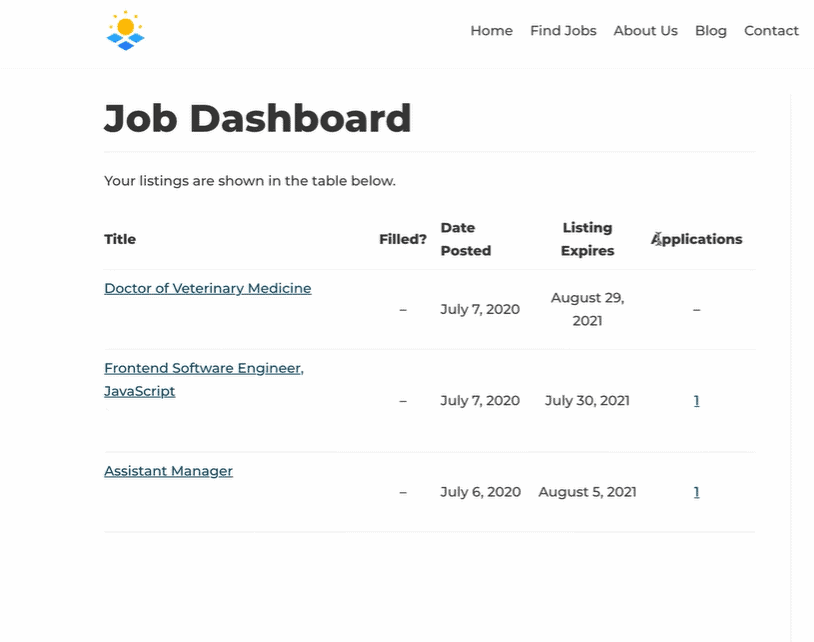 The Job Dashboard is where employers can see all of their jobs. There they can edit the job posts, see the candidates, message them, edit the status of the candidate's application or edit the star rating of the candidate.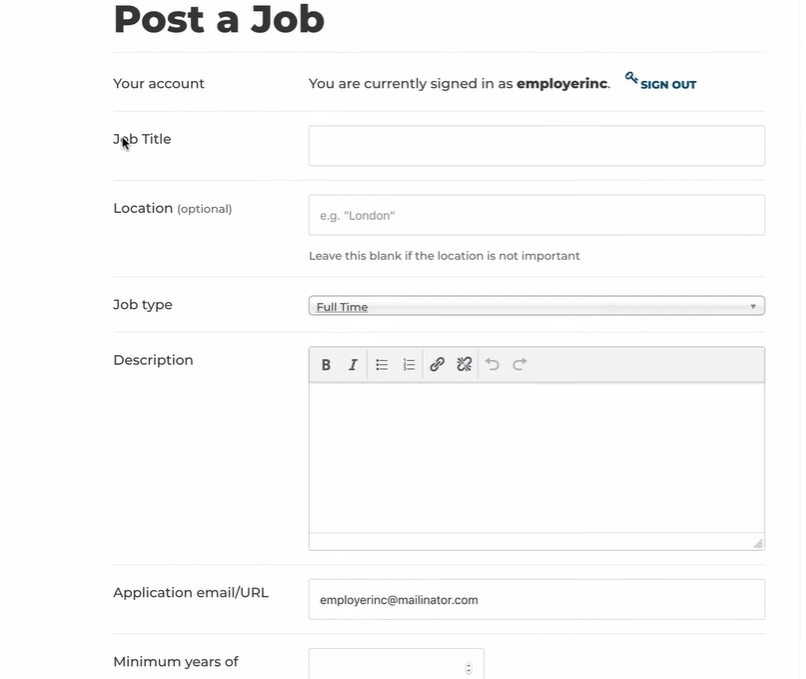 Post a Job' feature is pretty straightforward. It's the part of the website where employers can post the job offer that they have.
And finally, the 'Resume' feature is where employers can see the resumes that candidates publicly posted
Is It Going to Float or Sink? Place Your Bets Now!
To be honest with you, there are a lot of job board websites out there and from my experience, creating the website is only the tip of the iceberg. What's really important is what isn't visible to the naked eye, the part of the iceberg that is underwater.
So what can you find under the water's surface?
Remember how I found my first job ever? It was through an ad. The job board was advertised on another website and that's how it was able to draw people in. That means that the owner of the job board didn't only invest in the website, but also in marketing their product and in sales. Because what's the use of a website if nobody is going to use it?
So as an experienced entrepreneur, these are my top tips that will help your job board website take off:
Know your customers. Who are you making the product for? Is the target audience going to use the website? Here's another tip: you can establish a buyer persona by thinking of three people that would use and benefit from your product starting the very next day. If you can come up with three people, then try modeling your buyer persona after them.
Know your competition. Ask around about your competition, take notes on what they're doing, and more importantly, figure out how you are different (and better!) than your competition and use that to your advantage. After all, this is a game that you're playing to win!
If everything is clear so far, we can finally move on to building the actual website. Excited? So am I! So stay tuned for the next article where you can learn how to build a job board website that has all the features previously mentioned — step-by-step.
Tired of website problems?
Get Dependable Ongoing WordPress Development & Support