Top 10 Reasons why you need WordPress Ongoing Support Plans
If you are honest with yourself, deep inside, you know that the work on a website is never finished. You still have to add new pages, delete the old ones, change product prices if you are into eCommerce, add functionalities requested by your customers, integrate marketing capabilities, and many others.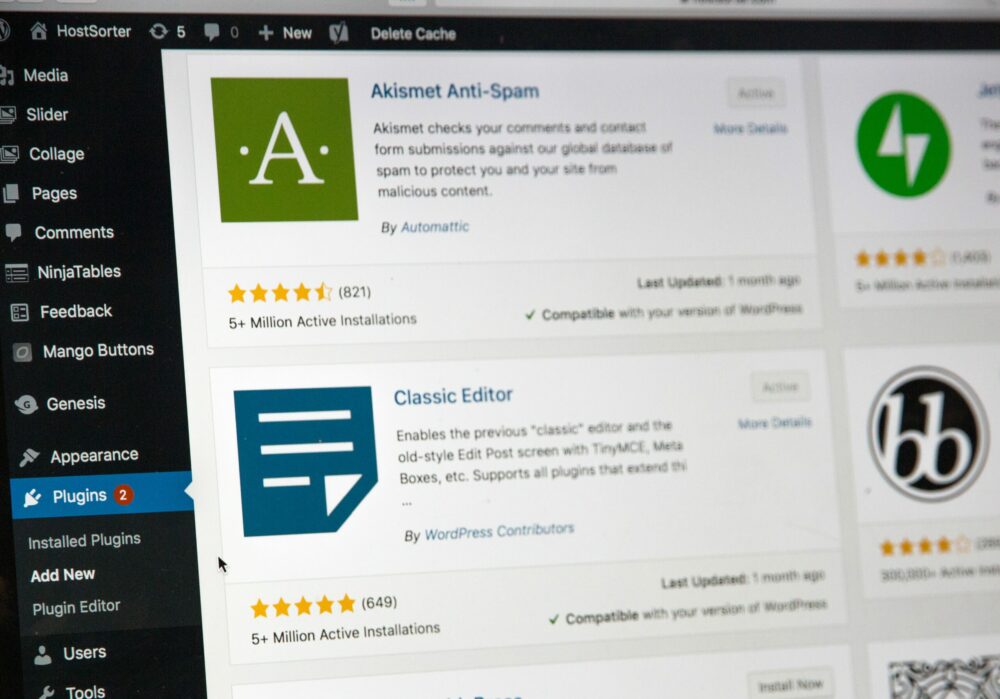 Even if you consider that your work on your website is done and you will not touch it for the next six months or a year, unfortunately, it doesn't mean that it will remain fully functional.
A lot of bad things can happen to your WordPress website: plugin errors, operating mistakes, server issues, and functionalities that stop working out of the blue to name a few.
And all of these will cost you time, money, and business credibility if they are not promptly addressed. You can not afford this to happen in such a competitive market. 
Plain and simple, that's why you need a company that offers WordPress Ongoing support plans.
Not yet convinced? 
Read on because I want to tell you how a WordPress support plan helps you in detail.
1. WordPress Core, Plugins, and Themes Updates
WordPress usually rolls out major updates twice a year, though minor updates roll out as needed. Besides those, there are updates for themes and plugins, which are much less predictable but need to be done to ensure your website continues to work as expected or fix bugs and security issues.
2. Website Security
WordPress websites are a top target for hackers because of their massive user base. At the moment of writing,  BuiltWith tracks over 30  million websites live WordPress sites.
Since WordPress is used by over 43% of all websites globally, it also registered the most vulnerabilities among the most commonly used content management systems. 
While WordPress constantly updates its core code, improved security does not extend to its plugins. This is because WordPress is reliant on third-party developers for themes and plugins.
So, monitoring security and ensuring full recovery is a mandatory task. The agency that offers you a WordPress ongoing support plan should provide security, monitoring, updates, and more. 
On top of that, they should be proactive and keep your sites safe. If anything happens, you'll likely need your agency to step in and provide the fixes.
3. Uptime and Website changes monitoring
You do not want to lose revenue from your online business because of website downtime. If your website is down, there is a big chance your visitors or your clients may go to your competitor.
As a result, you lose revenue, conversions, and leads. Also, your marketing budget is wasted as the visitors who click on your ads will go to a not working website and close it in no time.
An uptime monitoring service in your WordPress ongoing support plan will quickly give you the heads up when your website is experiencing technical difficulties.
This is done using powerful automatic tools, and the agency receives instant notifications. This way, they can work on getting your site back up before you or your clients see a problem.
4. Local and Remote Backups
Fortunately, running a website is within reach of anyone nowadays. But you never know when unforeseen situations may arise. A colleague of yours can delete a vital page or an order by mistake, an update to the platform may bring security vulnerabilities, or attackers can delete your entire website. For sure, a backup would save all the work done in recent days or even months.
If you always publish new content and receive many orders from users, you should consider the possibility of creating daily backups or even multiple backups per day. However, if you don't update things frequently on the website, you can get away with a weekly or monthly backup.
These backups should be stored both locally and remote.
5. Fixing Bugs
Your WordPress website or app relies on multiple themes, plugins, and integrations. Besides that, different server configurations (SQL, PHP, Apache, Nginx, etc.). From time to time will appear various conflicts or plain bugs that affect your website functionality. This means a lot of pissed-off customers and losing conversions, sales, and revenue.
We advise going with a WordPress maintenance company that includes ongoing support plans, development, and fixing bugs. Sure, it may cost a little more, but it will save you the headache and a lot of money spent searching, hiring, and working with a new developer when your website has issues.
6. User Experience Monitoring
As a business owner, you want to ensure you offer one of the best experiences to the visitors who enter your shop. That's also true for the people that visit your website. Broken images, errors, outdated software, or the pages being slow will push the patience of your visitors, making them leave your website and go to one of your competitors, which is only one click away.
The bottom line is that if your website appears outdated, unprofessional, or unsafe, the visitors will not trust your business and will not become your customers.
Having a professional maintenance plan for your WordPress site is undoubtedly a fundamental step you can make to ensure that your visitors have a positive experience when they visit your digital property.
7. Website Edits
Most WordPress website owners need small changes from time to time, like adding a new page, editing an existing one, changing a phone number on the contact page, or replacing a few pics.
Besides these small tasks, you may need new functionalities added to your website or fix something that broke unexpectedly.
The technical responsibilities that go into maintaining your website should be included in your WordPress Ongoing Support plan to ensure your website performs at its best. This leaves you to worry about what's genuinely essential: running your business to its full potential.
8. Developing new integrations
To benefit from your website, you need to integrate it with many other services like CRM and ERP systems, email marketing providers, advertising networks like Google Ads, Facebook, support or ticketing systems, etc.
While many of these systems offer integration with WordPress right off the bat, many offer only basic functionalities, which doesn't help you too much. 
Please choose an agency that includes several development hours in their WordPress ongoing support plan that you can use to create such tasks.
9. A team of experts at your disposal
The support team can also be your technical team with a maintenance service. As this is their core business, they are familiar with the best WordPress maintenance practices. They can easily guide you through adding new features, optimizing the website processes, etc.
10. Prevention rather than intervention
That's what any doctor will say, and believe us; this is true regarding websites. Preventative maintenance is your best bet to ensure your website runs smoothly without any significant issues.
However, even if you take all the necessary measures to keep your website in good shape, unforeseen issues such as errors, bugs, hardware, or software failers can occur when you expect less. When incidents happen, you should have a reliable agency to count on fixing things as soon as possible.
You don't want to search for trustworthy WordPress developers that can help you while your website is down and your customers are sending angry emails.
So leaving your website functionality to chance is an option, but it is definitely not wise. Instead, having a proper WordPress ongoing support plan means you are prepared for whatever can happen.
Conclusion
So there you have ten reasons why you need a WordPress Ongoing Support plan for your website. 
Further readings:
What's the crucial pain point from the list that makes you consider employing a WordPress maintenance agency? We are always eager to listen to customer stories and do our best to help and guide them. Get in touch with us here.
Hire Expert WordPress Developers
Looking to customize or develop a new website?