How Entrepreneurs Can Succeed [Bring A Friend Campaign]
If you feel really happy seeing one of your friends succeed, you are a good friend. 
And if you feel awesome when you can help them get there and your contribution is the one that made a difference, you're an even better friend.
We are like you. We want to see entrepreneurs succeed when launching their online businesses. And we do our best to help them achieve their dreams.
That's why we are launching our Bring A Friend Campaign. 🎉
And to show you what this campaign is all about. 👇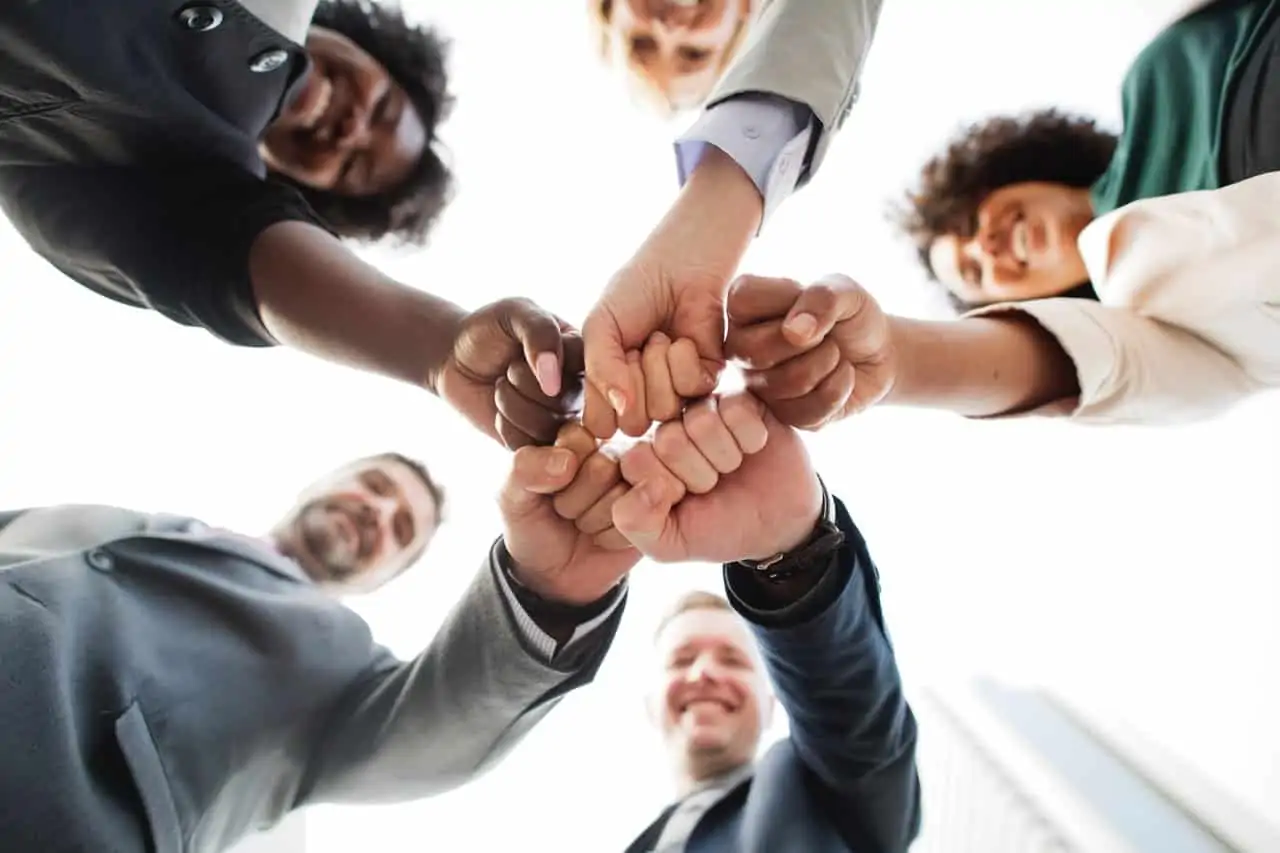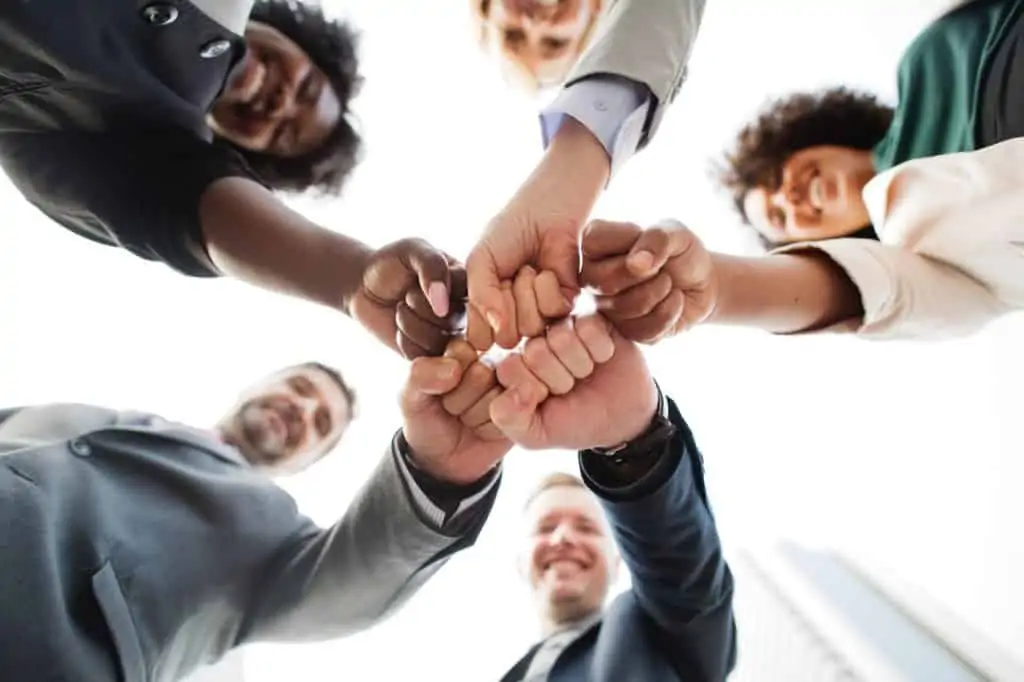 How can WPRiders help you the entrepreneur
We believe in the power of community – entrepreneurs helping each other succeed.
That's how I started out actually. At some point, I spent around $200,000 on a product that never took off. Now I use my experience to help others avoid the mistakes I've made when I started my business.
Together with my team, we've built over 50 products for our customers and helped entrepreneurs like yourself launch 1150+ online projects. We even launched a guide recently containing all the knowledge we've accumulated in the last 6 years from testing business ideas by using the lean validation method. 
We also believe that finding a reliable WordPress development agency shouldn't be that hard. 
That's where the Bring A Friend Campaign comes into play. 👇
If you know an entrepreneur who needs a helping hand and some guidance on how to launch his online platform, let us know. We will give your friend a 5% discount and you will receive up to 10 free hours of coding and advisory from us to enhance your own business. 
The only thing you have to do is to ask your friend to fill out the form at the bottom of this page. And we'll take it from there. 😉
The first question your entrepreneur friend is probably going to ask is: "How can I trust these guys?" 
We get that. Your business is the project you put a lot of soul into, a great amount of hard work and have spent many sleepless nights getting things on track. You want to achieve success and you want to do that by having the right people beside you.
Well, guess what? We are the right people you need and you can trust us. However, don't just take our word for it. Check out our work and what our customers have to say. Our figures show that 98 out of 100 customers have rated us with 5 out of 5 stars for the work completed.
Let's also dive into the success story of one of our great customers. 👇
How to set yourself up for success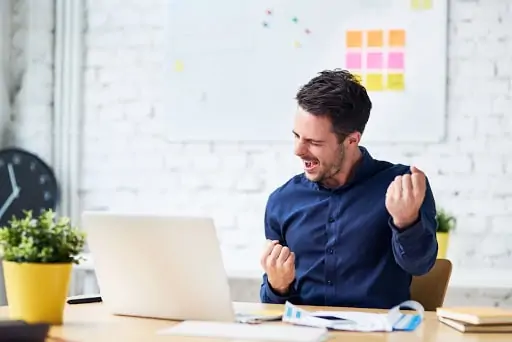 Success doesn't happen overnight. Even the most idealistic entrepreneurs know that.
Looking for guidance at the beginning of their road is what most entrepreneurs decide to do. What they do is they look for people who take time to understand their needs and business goals, while also having a transparent and optimized process of creating an MVP for their online platform. 
They also value great communication and practical real-life facts and examples above all. And that's how our clients generally decide to stick with us.
How does an idea transform into a fully-fledged online business with real customers?
Here's a great example of how the magic happens. 👇
Askademic.com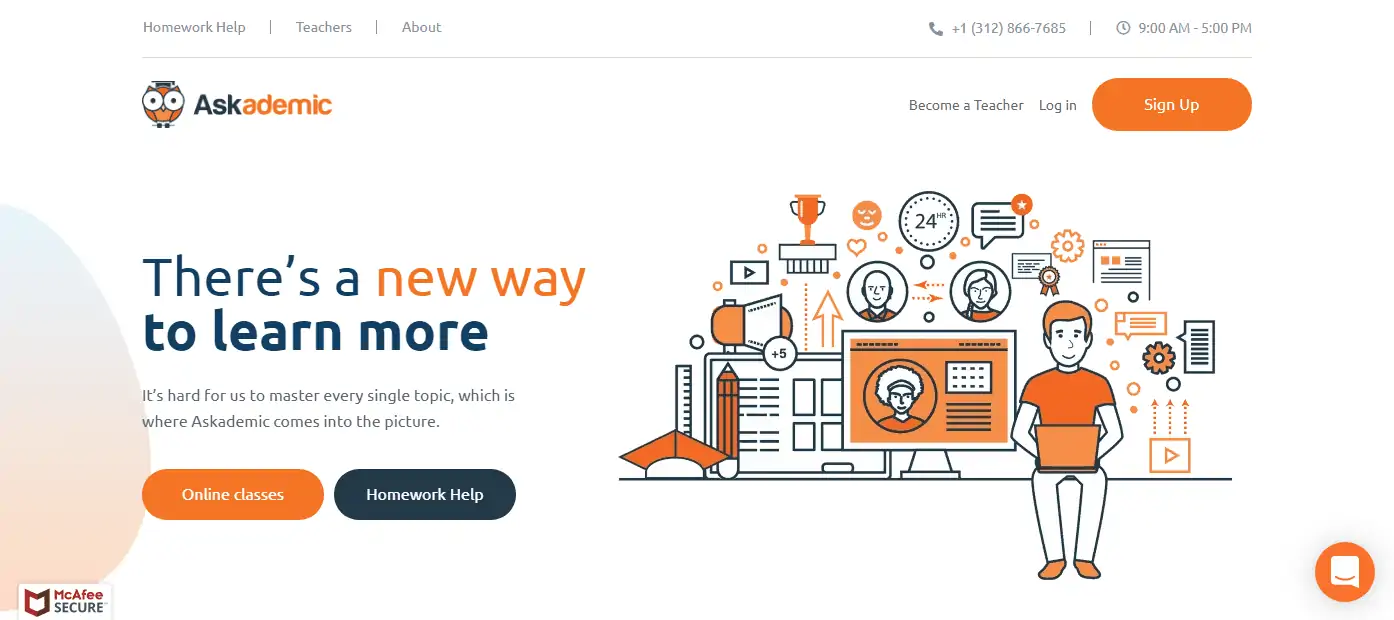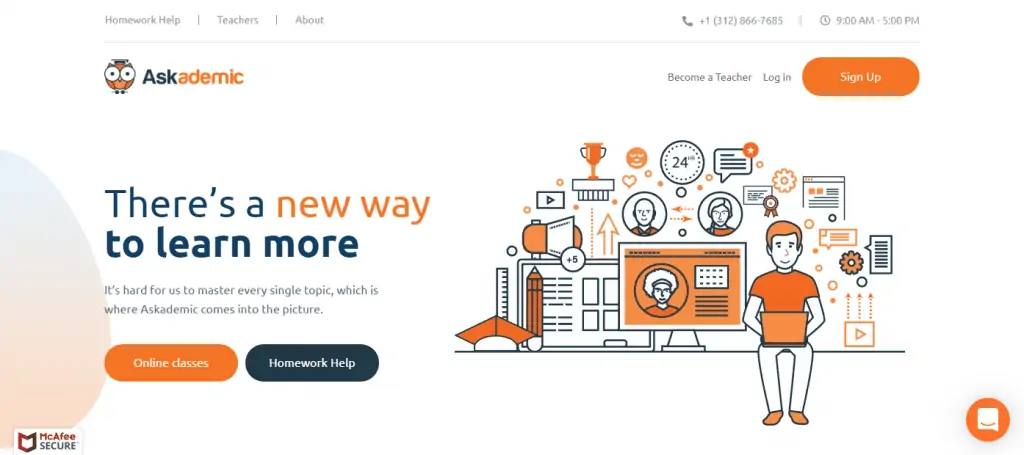 Askademic.com is an online platform that connects teachers to students. The client's request was to help them create an online Learning Management System. The initial idea developed from a simple platform intended to help students with their homework into a very complex online learning platform. 
In order to achieve this end result, a lot of technologies were used to handle user registration, homework submission, online payments, and bookings, adding lessons that support different types of content, as well as other custom features.
For the homework request form, we have customized the Gravity Forms plugin. The same tool was also used for online payment integration along with WooCommerce add-ons for Stripe and Paypal payment systems.
One important feature of this kind of platform is facilitating the high quality of the courses. By integrating the MasterStudy LMS Learning Management System, the platform allows creating lessons that include videos, graphs, images, slides, and any other attachments. This way teachers can be as creative as they want in delivering their lessons and students enjoy engaging educational content.
Also, Askademic allows teachers to interact with the enrolled students in real-time through the virtual classroom system, integrated through the LearnCube API.
This project is a great example of how a valuable idea can be transformed into a successful business using the power of WordPress and taking into consideration all the needs and expectations of the end-users, in this case, teachers and students.
We are also very grateful to collaborate with clients that have such a strong WHY behind their business idea. E-learning platforms can make a big difference in the life of students that struggle to keep up with their homework or just need additional explanations concerning certain subjects. 
What's your business idea?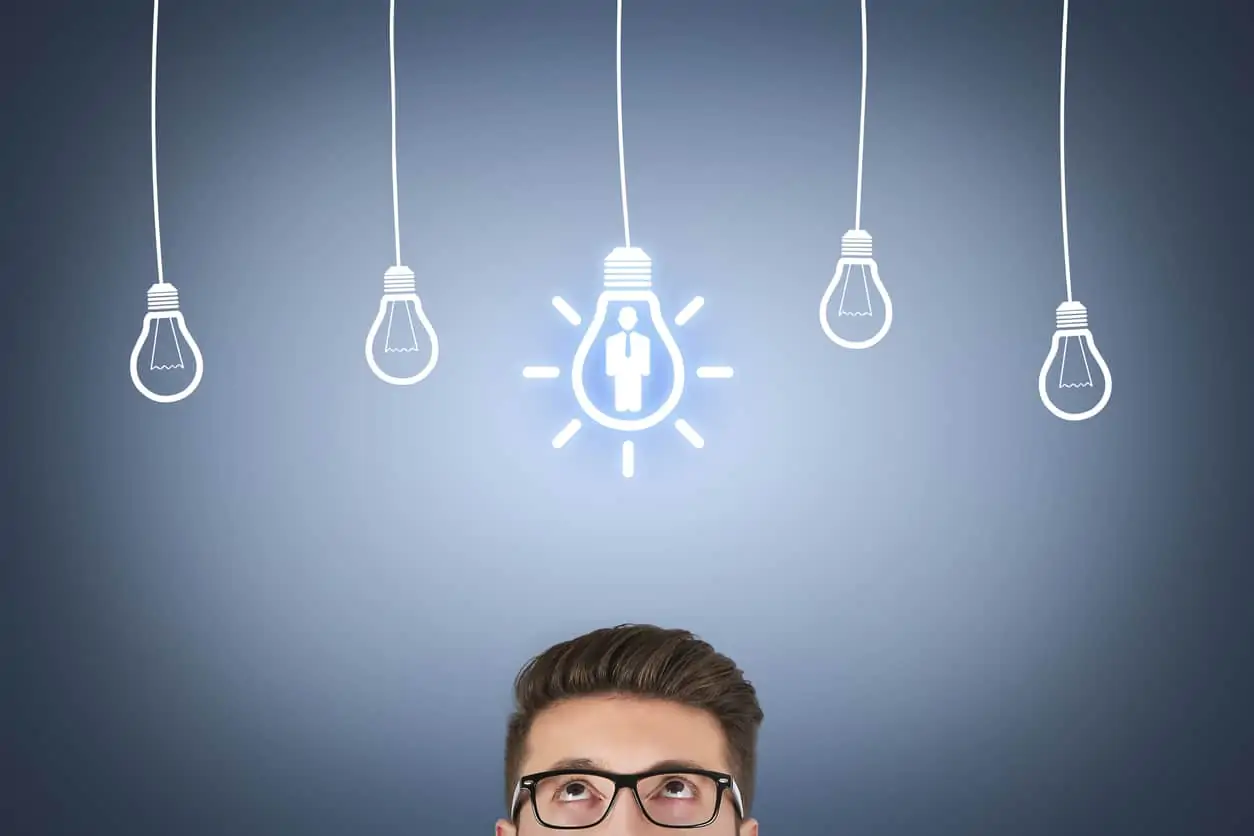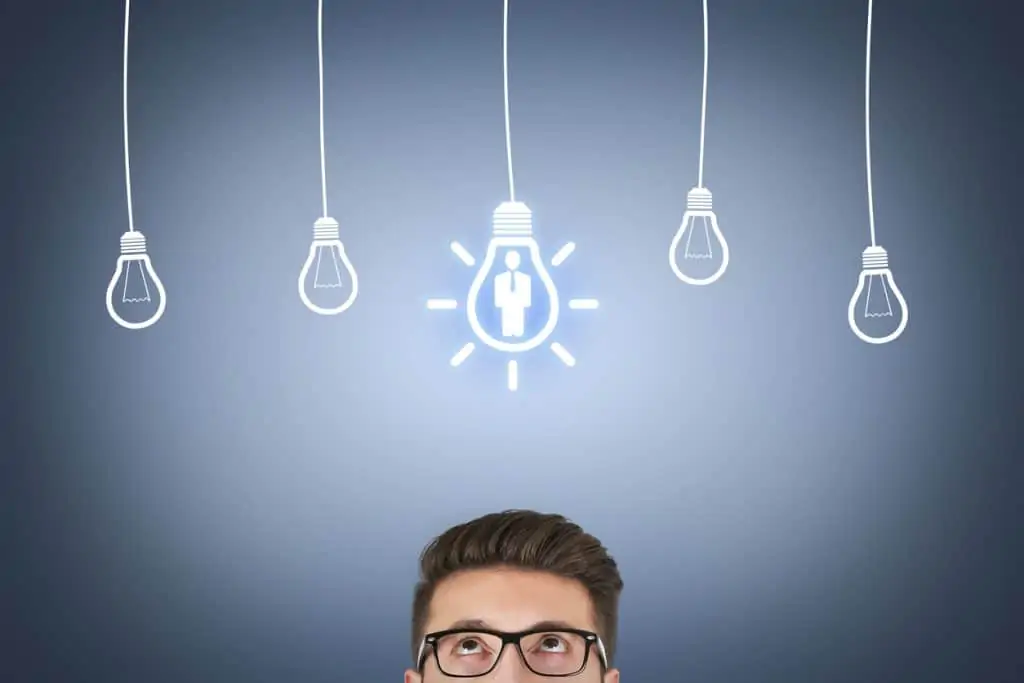 Every new business idea has its requirements, challenges, and expectations. 
Launching a business is never easy. But having someone to guide you and help you focus all your efforts on something valuable and tangible – launching products/ services that represent a real need of your target market – makes it more achievable. 
And that's exactly what the Bring a Friend Campaign is all about. 
It's a step-by-step process from initial consultation and feedback to assembling a prototype for an overall vision on your project to creating a Minimum Viable Product with which you can eventually go to the market and test the product with real customers. And then you are ready to build the final version of your product using agile technology.
It's a long journey, so let us be there for you. Your success is our mission! 😃
Hire Expert WordPress Developers
Looking to customize or develop a new website?