Why automating your marketing funnel is essential for your business
As companies grow, they realize that some of their processes are neither time nor cost-efficient anymore. That's when they decide to implement automation tools in order to streamline their operations, which is the smartest way to remain competitive in a dynamic business environment.
Moreover, automating your marketing funnel is one of the first steps you must follow in order to set your company up for success. Having the right tools will help you boost your lead generation efforts, decrease customer churn and keep your current customers engaged.
Want to learn more about the most important benefits that automation can bring you? Keep reading. 
How can automation tools help you improve your marketing funnel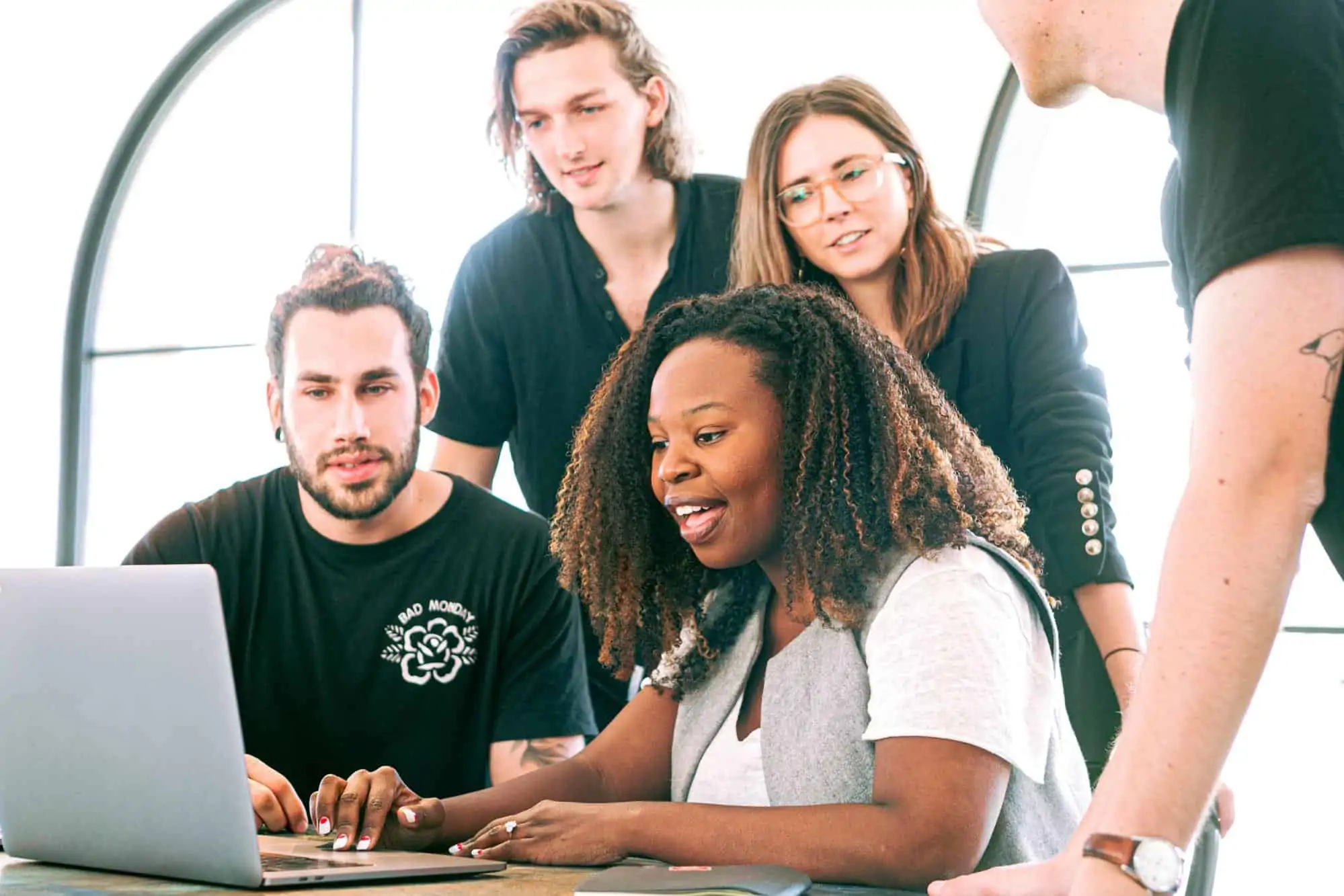 First of all, we want to dispel the myths that automation lacks human touch or it is just spam.
On the contrary, marketing funnel automation is all about being user-friendly as its main role is to create personalized customer experiences. 
Automation tools are not used to overwhelm people with advertising messages. Marketers leverage them to nurture leads and guide them through the funnel. 
How do they do all that?
Simple: by providing leads and prospects with valuable and relevant content that suits their needs, wants, and pain points.
At this point, you may also be wondering how you can know what type of content is right for people at different stages in the marketing funnel. We've got you covered here as well.
In this case, you can follow the AIDA formula that will help you better understand your customers' journey and how they get from the awareness stage (when they first learn about your brand) to the purchase stage (when they're ready to buy your products/services). 
Here you can see what each stage of the funnel means:
Awareness:

is the top of the funnel and involves engaging people who not only haven't yet heard of your brand's products/services but also are at that stage where they have yet to clearly identify their need/ problem. Targeting the right audience is crucial at this point.

Interest:

at this stage, your leads are actively gathering information regarding a solution that will suit their needs. Make sure that the content you provide them with sparks their interest and guides them towards your solution – for example, e-books, how-to guides, compelling social media posts, etc. 

Desire:

your leads are aware of your solution, but they are still comparing it to other possible competitor solutions existent on the market. That's why it's essential to convince them that what you offer is exactly what they need – a free demo might be just the thing to change their mind.

Action:

this is the moment when the final decision takes place. Your leads are convinced that your product/ service is the best solution for them. Customer reviews and compelling CTAs will act as the extra push your customers need in order to make the purchase.
Note: Sometimes funnels will also include a post-purchase stage which is meant to increase retention as well as up-sells. In terms of content, customized emails, and special offers will help you keep your customers happy and loyal to your brand.
Still, the most important question remains: what tools will help you build an efficient marketing funnel?
There are two types of tools that we want to mention to you as they represent the basics for facilitating your marketing workflow and boosting your conversion rates: email marketing automation tools and social media automation tools.
An email marketing automation tool

will help you build strong relationships with your leads and increase their engagement with your brand. Moreover, email automation will allow your team to add more personal touches to your campaign and to offer a personalized customer experience to each of your leads and prospects.

You can do all this from within your CRM and, what's more, you can also easily connect the CRM with your WordPress website.
A social media automation tool will allow you to manage all your social media accounts in one place, post constantly, and also access in-depth analytics. We all know how fast things happen on social media, making sure that you're always present when your customers need you is important.
We know that being constantly on social media is not quite possible when you're busy growing your business and there's only so much an entrepreneur can do on their own.
That's why we want to share with you how we handle social media. 👇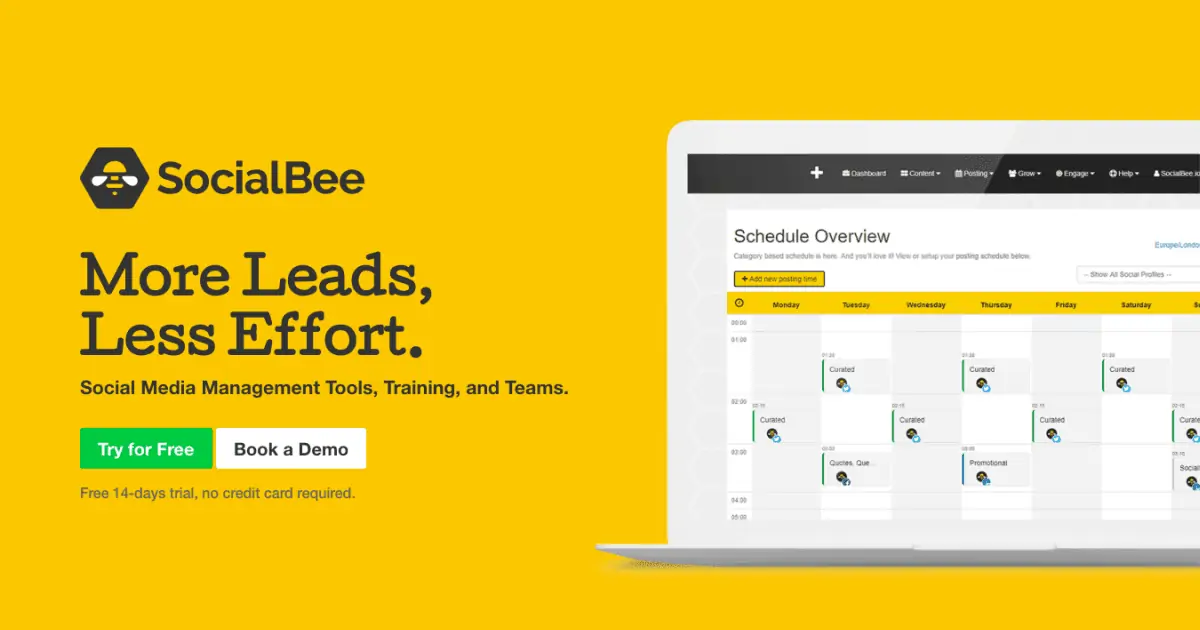 Every company has an ace up its sleeve, especially when it comes to things such as social marketing automation. In our case, our secret weapon is SocialBee. 
There is no better way to stick to your customers' minds than a tool that helps you deliver the right type of content to the right audience at the best time. 
The thing we like most about SocialBee's platform is the ability to schedule content within specific categories and to have a clear overview of your social media posting calendar for each day of the week, month after month. 
Not to mention the evergreen posting feature that allows you to repost something – lead magnets, case studies, whitepapers, etc. – more than once without any effort. 
Also, their social media concierge services are a great help if you want to save time and money when it comes to nurturing leads and converting them into customers. 
By optimizing our social media strategy, we have successfully marketed ourselves as a Digital Product Development and WordPress Development Agency. Our audience got to know us better and they're now more willing to contact us whenever they've got a web development problem they need to solve. 
We've literally gone from "I don't know who these guys are" to "They're the WordPress team in my network that I can go to any time."
Hire Expert WordPress Developers
Looking to customize or develop a new website?