How to connect your CRM with the WordPress users database
There's no other tool more valuable for a growing company than a CRM that helps you keep track of all your customers and prospects.
Whether your business is an e-commerce store, a membership site, or an e-learning platform, finding the right CRM will help you improve customer relationships and deliver more personalized experiences on your landing pages and in your marketing campaigns.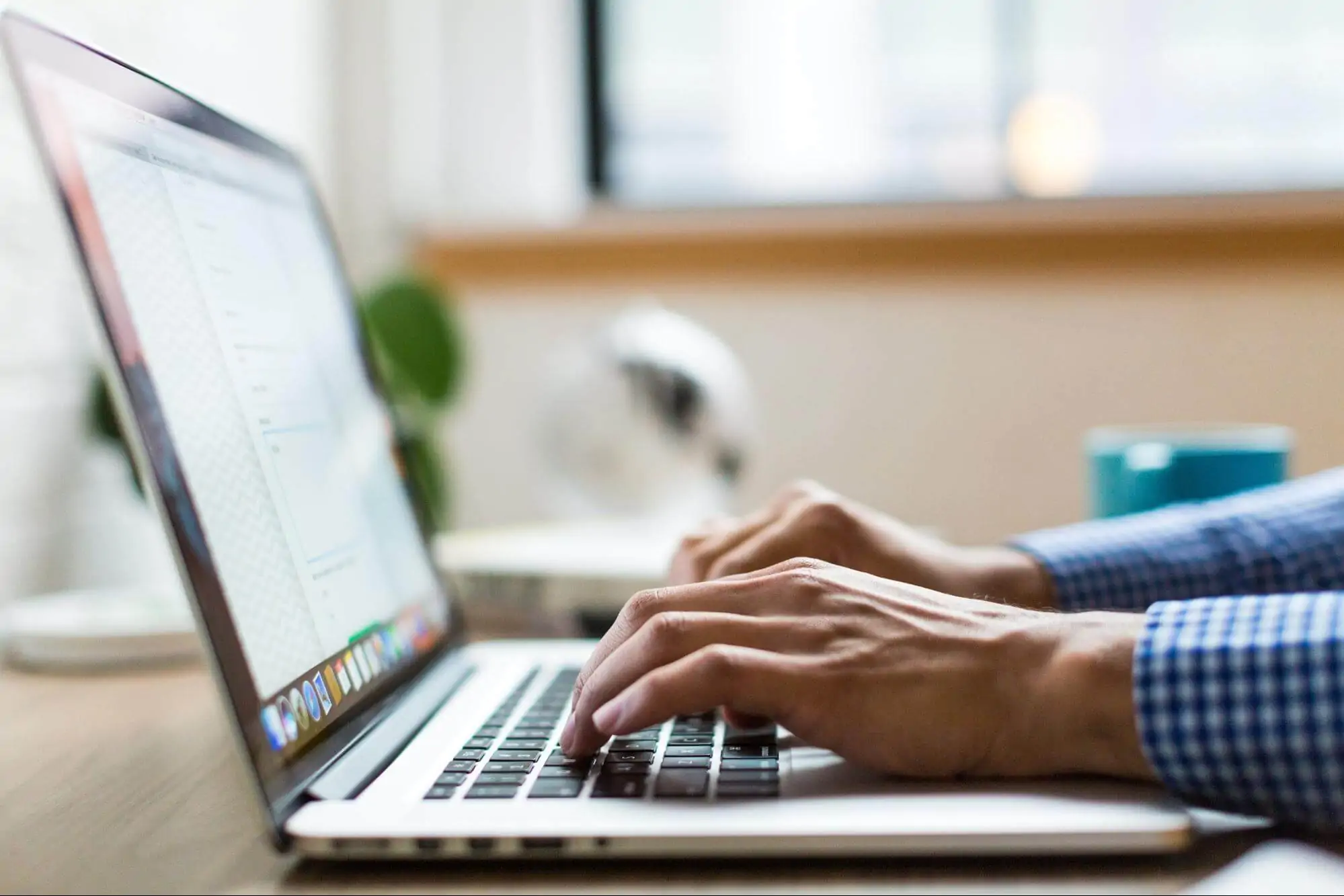 If you are like most of the entrepreneurs considering a CRM, you are probably wondering which CRM fits the needs of my company? 
Because we want to make it easier for you to decide, we'll include a short presentation of some of the most popular CRMs that we also worked with for our client's projects.
Let's jump right into it.👇
What CRM is the best one for your business?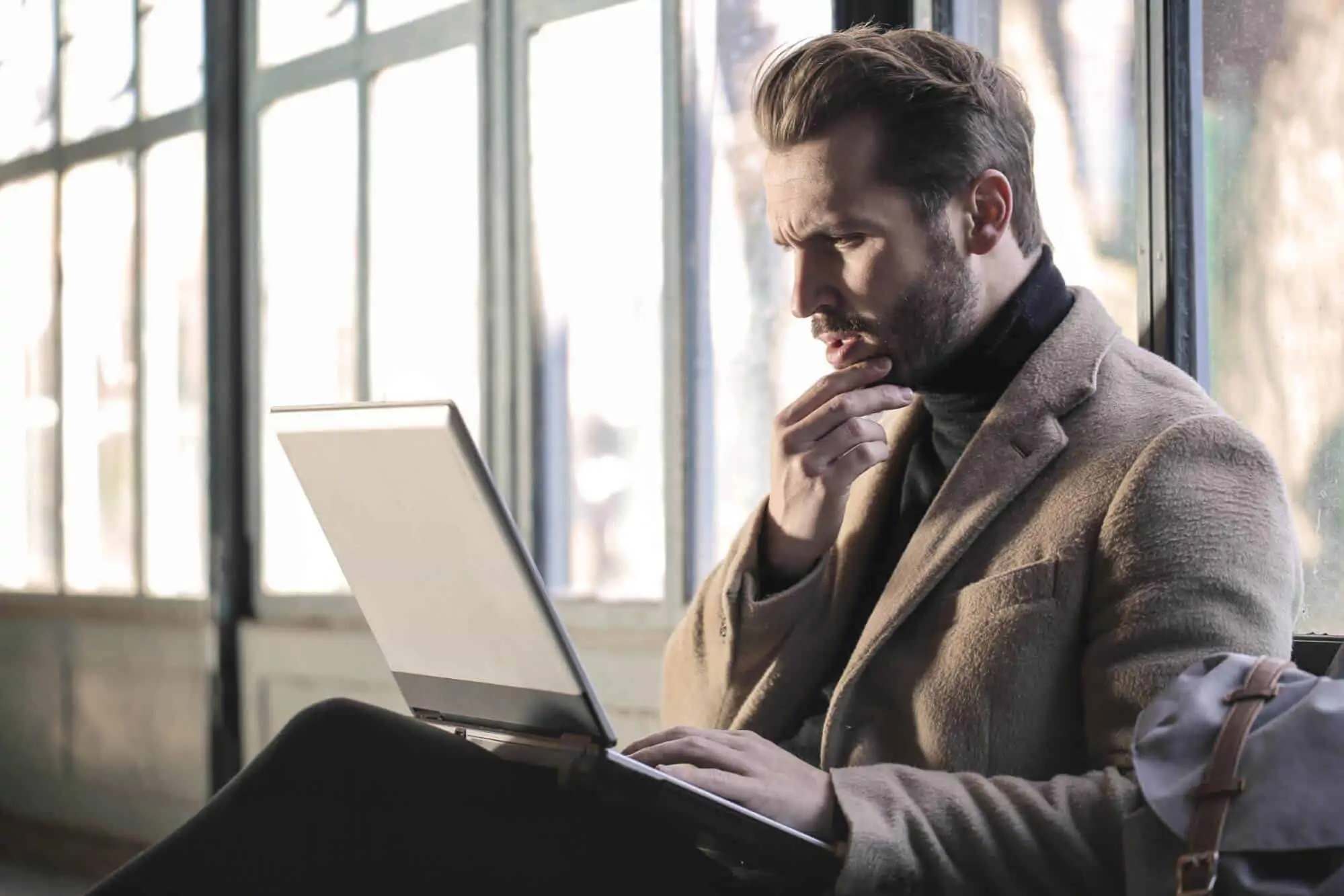 When you improve communication with your customers and potential customers, not only you create loyal customers and boost your business revenue, but you also can leverage customers' feedback to improve your products/services.
Integrating a CRM with WordPress will ensure that your marketing and sales efforts are perfectly aligned with each other. In fact, a CRM tool will help you capture leads and nurture them even from the first visit on your website. Here's how it all works: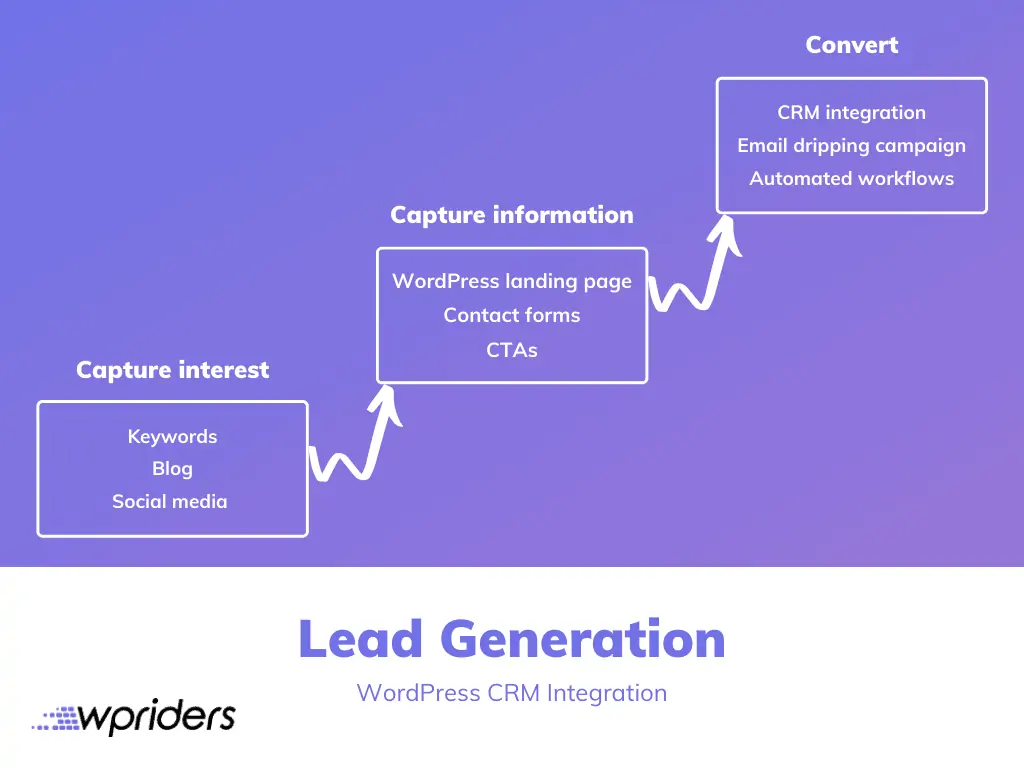 However, when it comes to deciding which CRM software to use for your company, things can get a little complicated.
Top 6 CRM solutions
That's why we want to share with you our top 6 CRMs that can take your customer interactions to the next level:
HubSpot is a popular CRM especially for small businesses with a growing customer database. The best thing about it is that it allows you to easily manage unlimited contacts and automatically track your visitors' interactions with your website for free.
Hubspot's user-friendly dashboard provides you with full visibility of your entire sales pipeline at a glance. Each contact's interaction history is stored in one place, easily accessible by the members of your team. Moreover, Hubspot allows you to keep the conversation going with free tools for emails, live chats, and bots.
Ontraport helps businesses to create highly customized customer experiences by allowing them to quickly segment their contact list and create targeted groups based on lead source, engagement, purchase history, interests, and demographics. It's all about reaching the right people at the right time with the right message.
Onraport's intuitive and interactive design makes any sales team's work easier with its drag-and-drop functionality which allows them to manage their leads as they move down the pipeline, and also to set automated follow-up workflows.
Infusionsoft is a must-have tool for startups and small businesses. It provides you with the necessary means to standardize your lead generation efforts and improve the overall efficiency of your sales funnel.
It basically takes the stress out of tracking and following up with your leads, leaving you to focus on creating stronger relationships with your customers. Their powerful campaign builder allows you to automatically tag new leads, assign tasks to your team members, and send targeted emails based on timed triggers or client actions.
Microsoft Dynamics 365 is a highly-customizable cloud-based CRM solution that helps small to medium-sized businesses to manage their client and prospect data and improve their sales and customer support efforts. It can also be used for financial and operational management.
Nothing gets lost or forgotten with this CRM as its easy-to-use dashboards allow marketing and sales teams to work efficiently together on tracking customers and leads interactions and setting up follow-up strategies based on comprehensive analytics and customized reports. Also, the customization and integration with other Microsoft tools such as Outlook is seamless from start to end.
Drip is a CRM solution designed specifically for e-commerce businesses that want to efficiently and effortlessly centralize their entire customer journey. The detailed tracking options it provides you with, such as tagging users on what products they viewed or purchased allow you to better understand each customer and tailor your messages according to the insights you gather.
This ECRM allows you to deal with the most common e-commerce situations like shopping cart abandonment in no time with its customizable automated workflows. After all, in e-commerce, timing is everything. You can maximize the impact every email has with Drip's Visual Email Builder that lets you create beautifully branded emails that no customer will shy away from opening.
Rated as the easiest sales tool to use by G2 Crowd, Pipedrive comes to simplify your workflows and help you grow your business. You can now optimize your results with visual pipelines, customizable dashboards, personalized sales tips, and a user-friendly manager app.
Moreover, you'll be able to capture more qualified leads from your custom chatbot and web forms with no trouble and increase your customer base with each carefully planned interaction.
DIY options for integrating WordPress with your CRM
In order to fine-tune your marketing efforts, you'll also need to synchronize the data that comes from your WordPress website to your chosen CRM. You can solve this in three ways:
You can use Zapier, no coding is required but you'll have to choose one of their paid plans to be able to use the integration feature. You can learn more here.
You can use the WPFusion plugin, again no coding is required but you'll have to choose between their three subscription plans.
You can use the CRM APIs to connect it directly to WordPress if you need something more than what Zapier offers.
I need help option – for advanced WordPress to CRM integration
Maintaining a good relationship with your customers is the key to success. Period.
Moreover, WordPress is here to make your life easier by allowing integrations with the most popular CRM software on the market. All the information you need concerning your customers and also potential customers will be stored in one place and will be easy to manage and update at any time.
Some of the projects we worked on at WPRiders required us to integrate WordPress with a specific CRM software for a more complex automated sales funnel and a more efficient lead capturing process.
For example, in the case of Next Travel Nursing, a medical staffing platform that allows candidates to easily find jobs based on location, we integrated WP with Microsoft Dynamics CRM and HubSpot for the back-end management of the candidates and their application forms.
Another example would be Resourcefulmanager.com, an e-commerce platform that provides managers or supervisors with informational training resources based on a subscription plan where we integrated WP with Drip ECRM and we set cross-selling and upselling workflows for better customer retention.
Looking for the best solution to automate your sales funnel and boost your lead generation efforts? Maybe we can help you. Drop us a line and tell us what project you have in mind. We'll be more than happy to help!
Hire Expert WordPress Developers
Looking to customize or develop a new website?