What are the most common WordPress issues and how can you fix them
Let's be honest, we've all been there. 'Where?' you might ask. Well, on a slow website, of course! If you are one of the lucky ones that have never experienced a slow website before, let us help you out.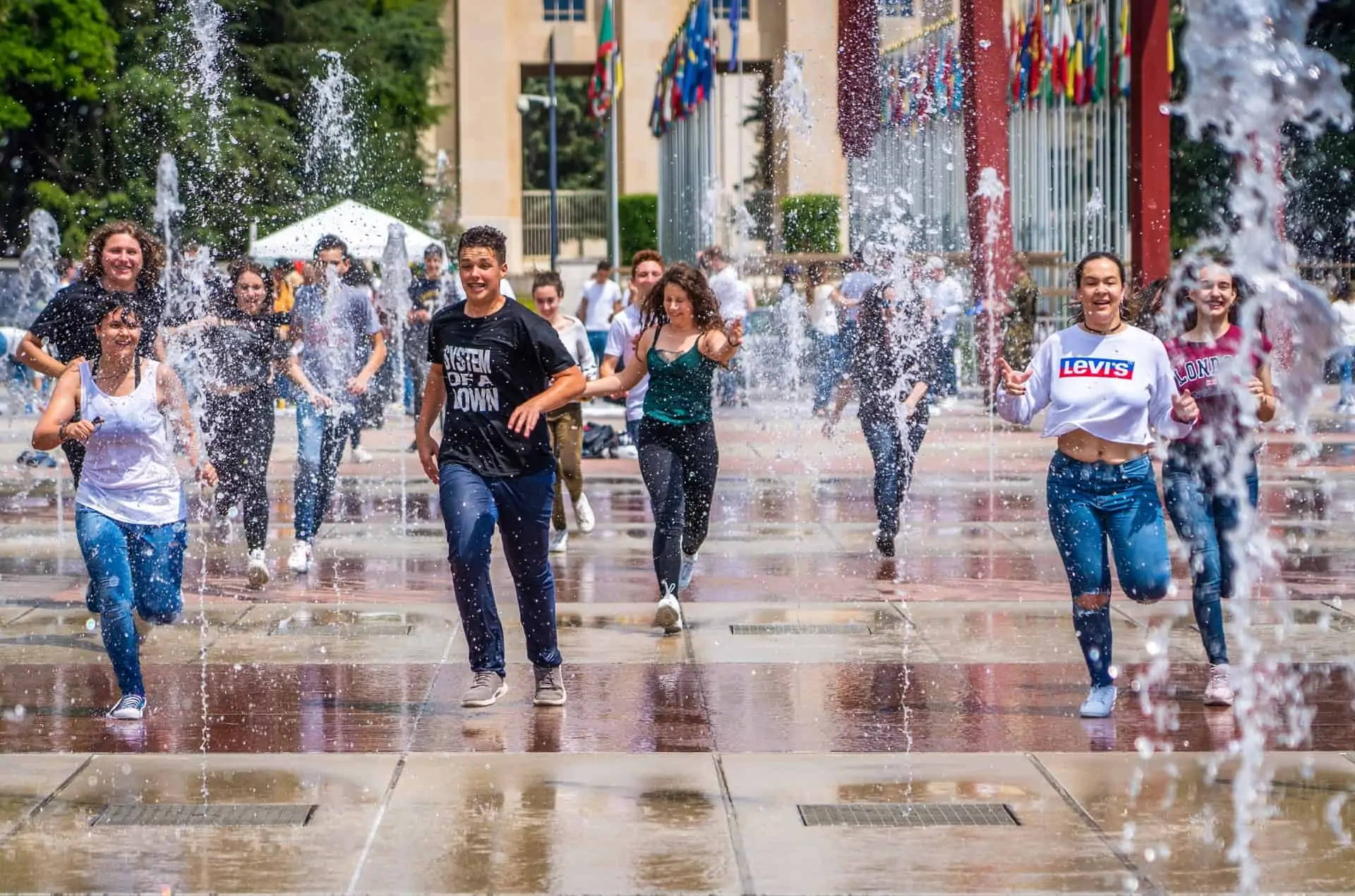 Imagine the following scenario: a pipe in your bathroom cracked and water started splashing everywhere. It's on your walls, it's on your floor, it's even on your ceiling! You grab your laptop and quickly type in 'plumber services' and click on the very first link you see. It takes one minute to load.
Now you might say, "Pfft, what's one minute!' but you're saying that because you don't have a pool forming on the floor of your bathroom. But trust us, even when there's no emergency, one minute is a lot to wait for a website. You start getting irritated after a few seconds, let alone a full minute.
Finally, you get on the website, you see the services section, you click on it, and… you get a 404 type error. By this point your downstairs neighbor is banging on your door, screaming that you're flooding them and you still haven't been able to call a plumber.
Now, this is a nightmare scenario, and usually, things are rarely this dramatic — but imagine just how angry you'd get.
As a business owner, you don't want to give your clients this kind of experience. You don't want your website to crash or move slowly when people need it the most. This is why you always need to stay on top of your game and check the conditions of your website constantly.
And when a problem appears, you need to be on it.
Now, some WordPress issues are less serious than others. And today, we'd like to show you the less obvious WordPress errors and how to fix them.
1. JavaScript Errors in Browser Console
JavaScript errors are pretty tricky, and if you don't find them in time, they can affect things such as your shopping cart, your checkout section, your contact forms, the quick quote calculators, the sliders, and much more. In fact, a single JavaScript error can stop the rest of the scripts from working.
But finding JavaScript issues is surprisingly easy.
These are the steps you have to follow:
Go to your website
Right-click anywhere on the web page
Click on Inspect
Click on the 'Console' tab
You should get something like this: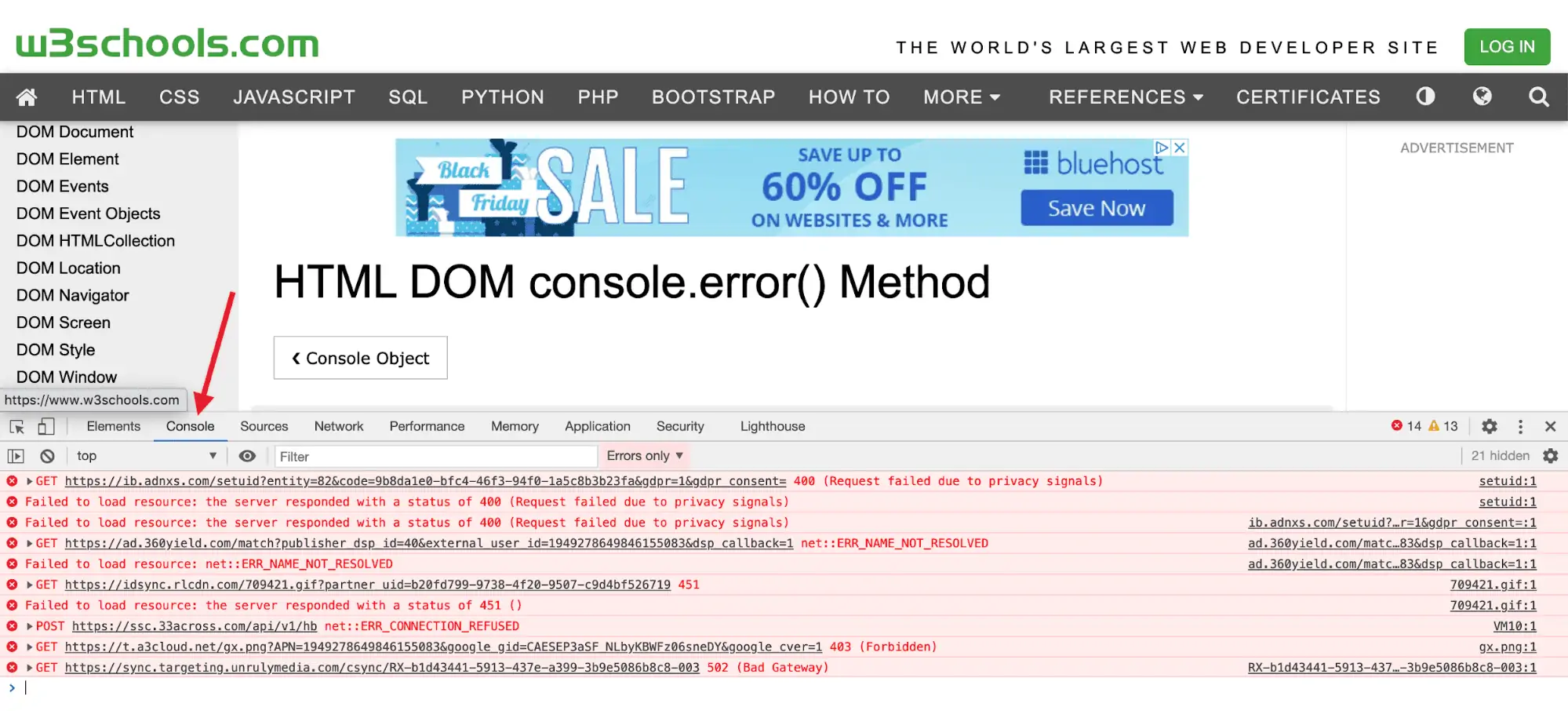 If you see any red lines, then you have a problem on your hands. You can even see the failed message a couple of times
Although finding the issues is easy, repairing them is not that simple. This is why you should leave it to the professionals and just contact a web developer.
2. Links Not Working Properly
This is one of the most common problems on any website. We can guarantee you that even the most well-built websites will occasionally have links that don't work, which is why you should check your links from time to time to see if they are working properly.
How do you know when a link is not working?
Well, it's going to give you a 404 type error.
How do you fix this problem?
The solution is pretty simple. You just go to the page with the link and check the link.
But what if even after you check the link it still doesn't work?
Here's the trick: you go to the 'Settings' location on your WordPress website. You should get to the 'Permalinks' section and once there, you simply have to press [Save changes]. That's it! There's no need for complex coding or to change anything. You just have to press the button.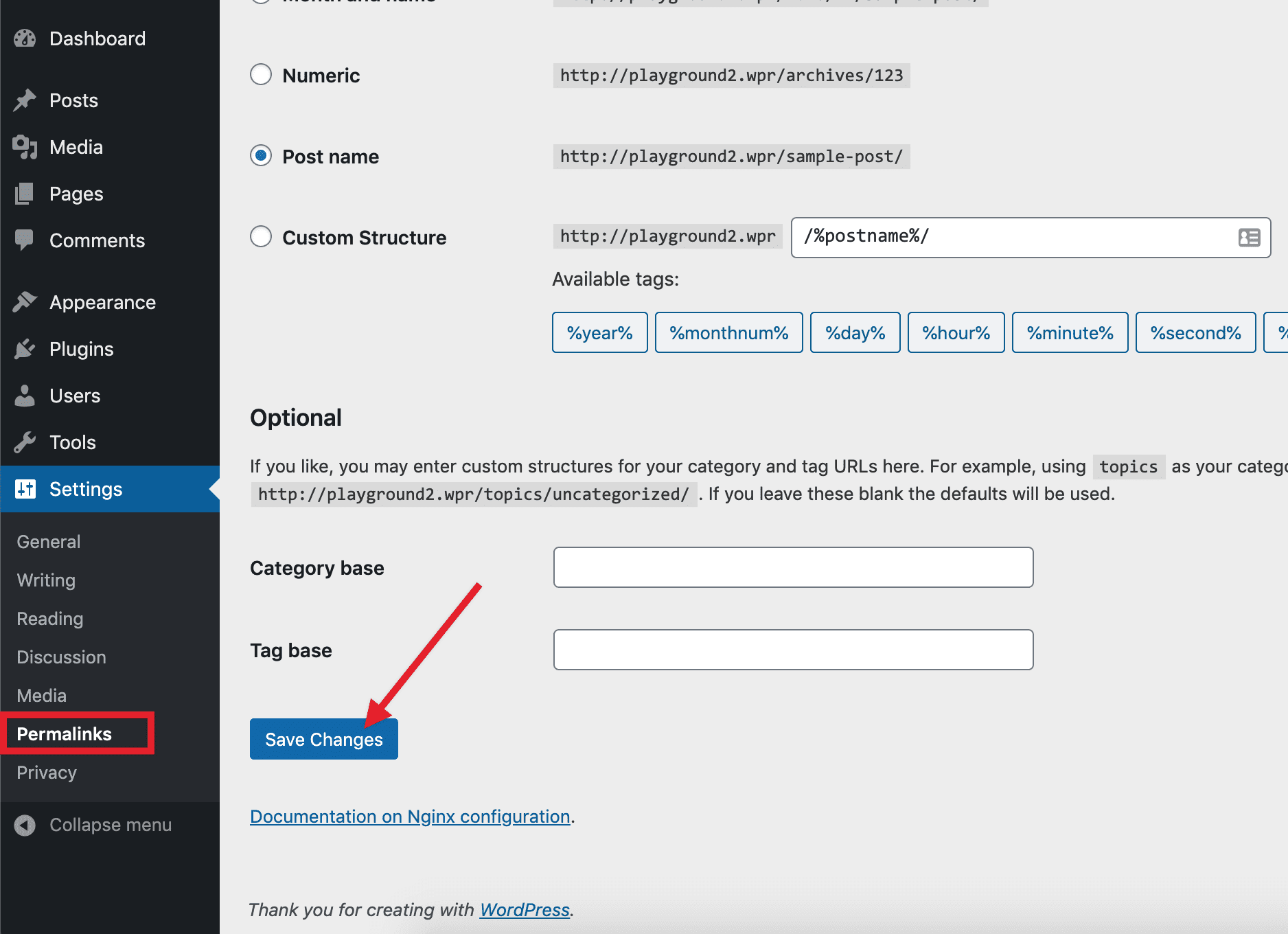 3. Your Website Displays Strange Content
What is defined as strange content? If you see unusual characters replacing the content on your website, then you might have a small problem. Usually, the problem behind this error is malware.
To check if your computer is infected with malware, we suggest you go to BlogVault and scan your website there. Afterward, you can simply remove the malware.
4. WordPress Takes Forever To Load
Again, this is one of the most common issues with websites and it's one that will make potential clients click away instantly. Depending on the type of website you have, it should take an average of five to six seconds to load, and customers will expect that to happen.
If your website loads slowly, then it's quite likely that you have a plugin problem. Either you have too many plugins and they are slowing down your website, or one of them is acting up.
In case it's the first, we recommend having a manual plugin cleanse. In case it's the latter, then the best choice of action is to install the Query Monitor plugin and look for slow plugins.
Bottom Line
Solving your WordPress issues isn't always that hard. But sometimes, Googling something just won't be enough. This is where you need a professional to step in and take a look at what's going on behind the surface of your website.
After all, if you have broken pipes in your home, you won't start fixing them yourself. Of course, you'll call somebody that knows what needs to be done. Now, if you want a team of WordPress professionals to take care of your website and make sure it always works smoothly, then you've found your people.
Contact us today and let's take a look at your website to make sure you are not losing any business opportunities.
Alternatively, you may read our complete guide on how to hire the best WordPress maintenance agency for your business.
Hire Expert WordPress Developers
Looking to customize or develop a new website?