How A Simple WordPress Plugin Can Make Your Life Easier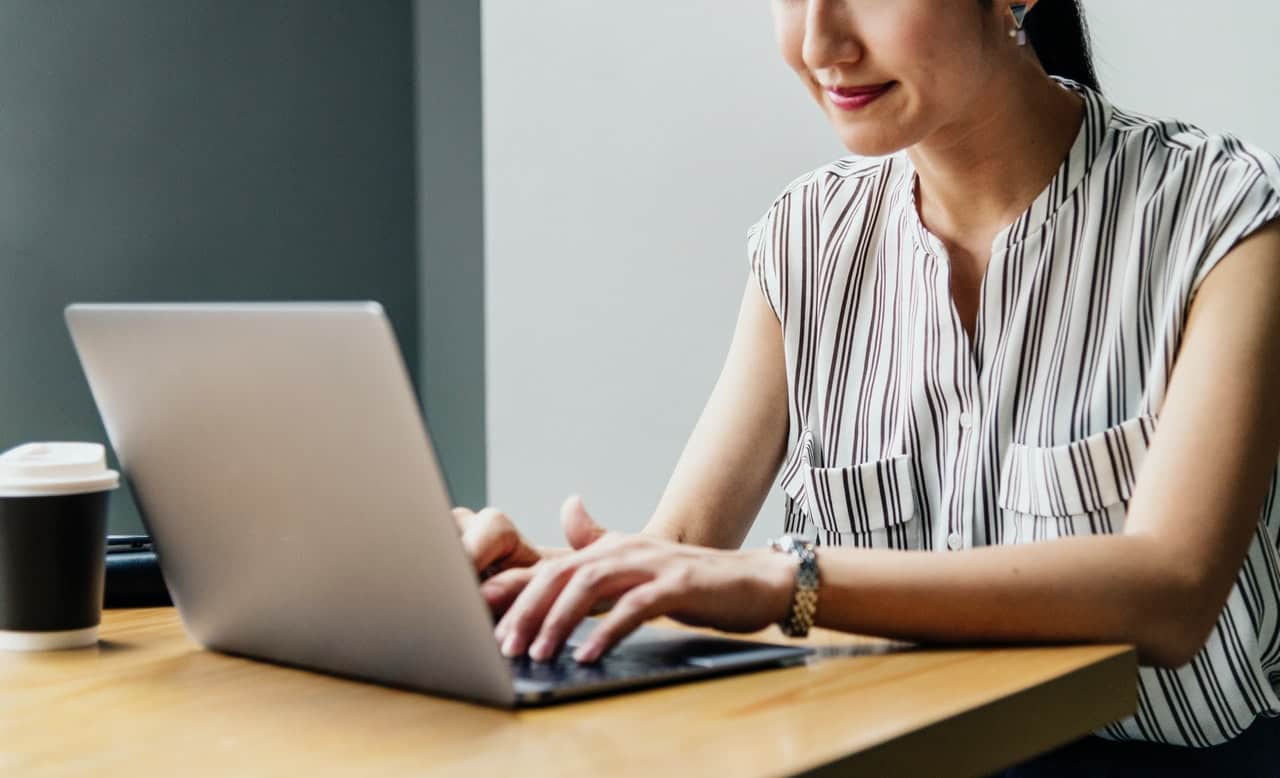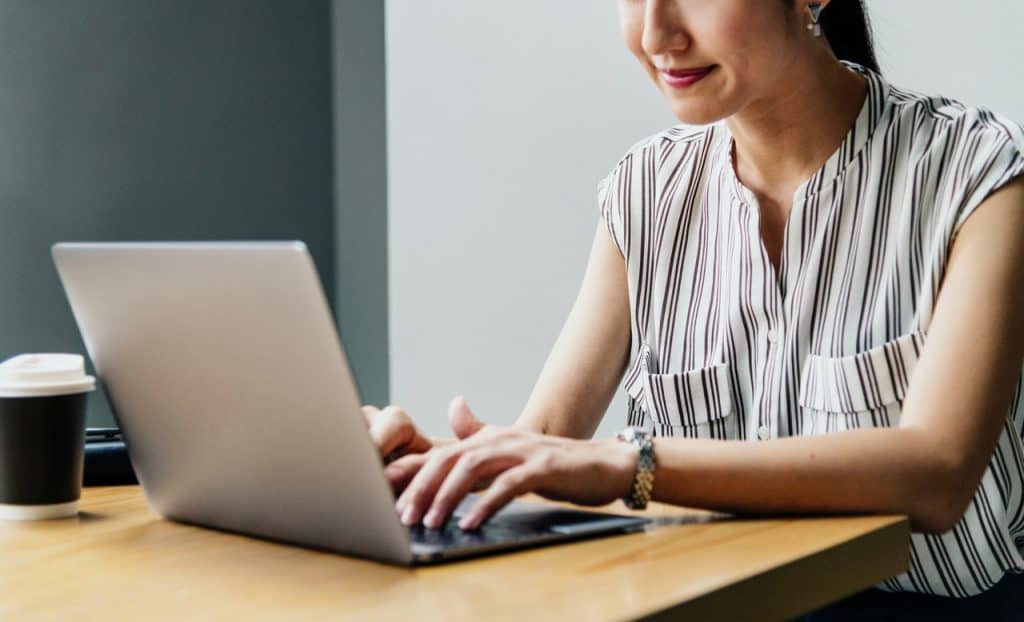 As a blogger and entrepreneur, you want to build strong relationships with your audience by answering their comments and using the feedback you've gathered to create better content.
Or, as a blog reader, you'd like to quickly check the relevant comments from a post.
However, going through all the comments can sometimes take a lot of time – time that you've already carefully allocated in order to successfully finish all your tasks.
We understand you and we want to help. For this reason, we've created a plugin that lends a helping hand when it comes to categorizing the comments on your blog posts. 
To download this truly efficient plugin, simply click on the button below. 👇

How to categorize blog posts comments using our plugin [easy-to-follow installation tips included]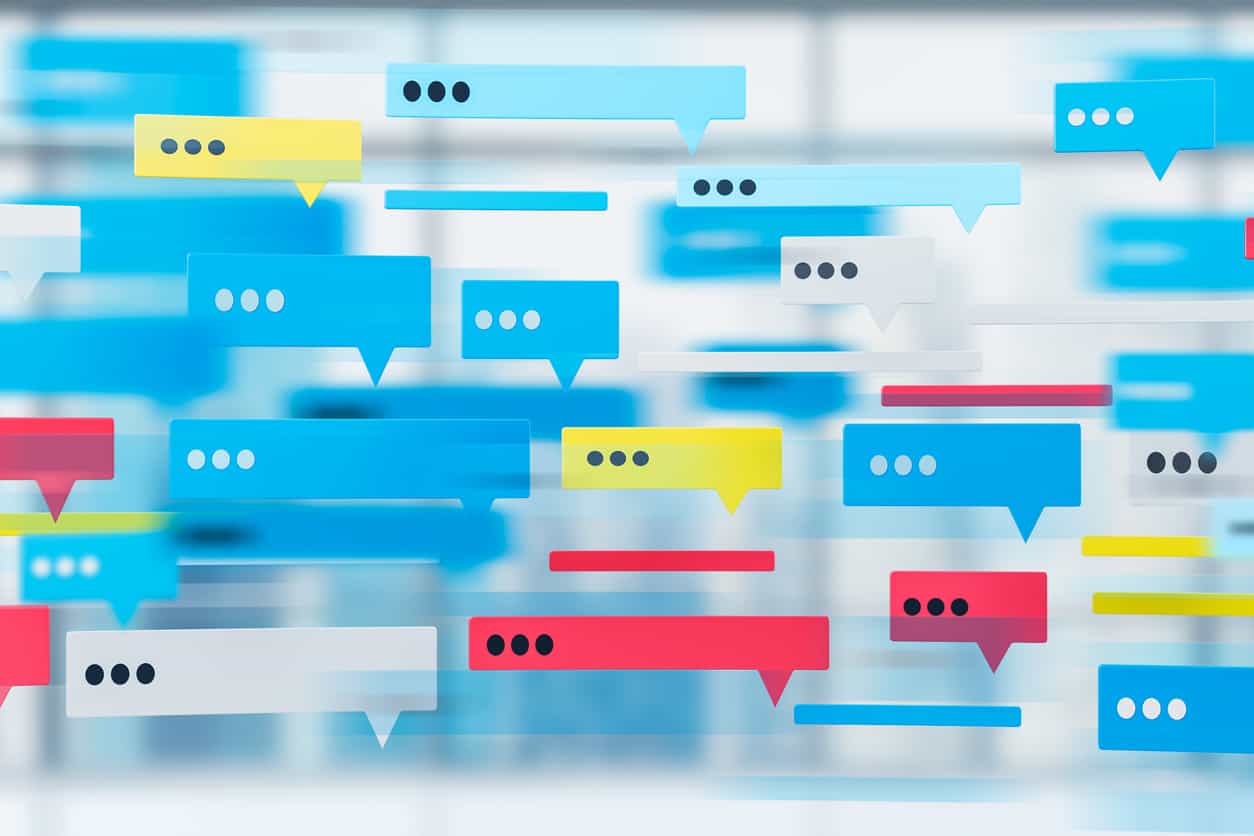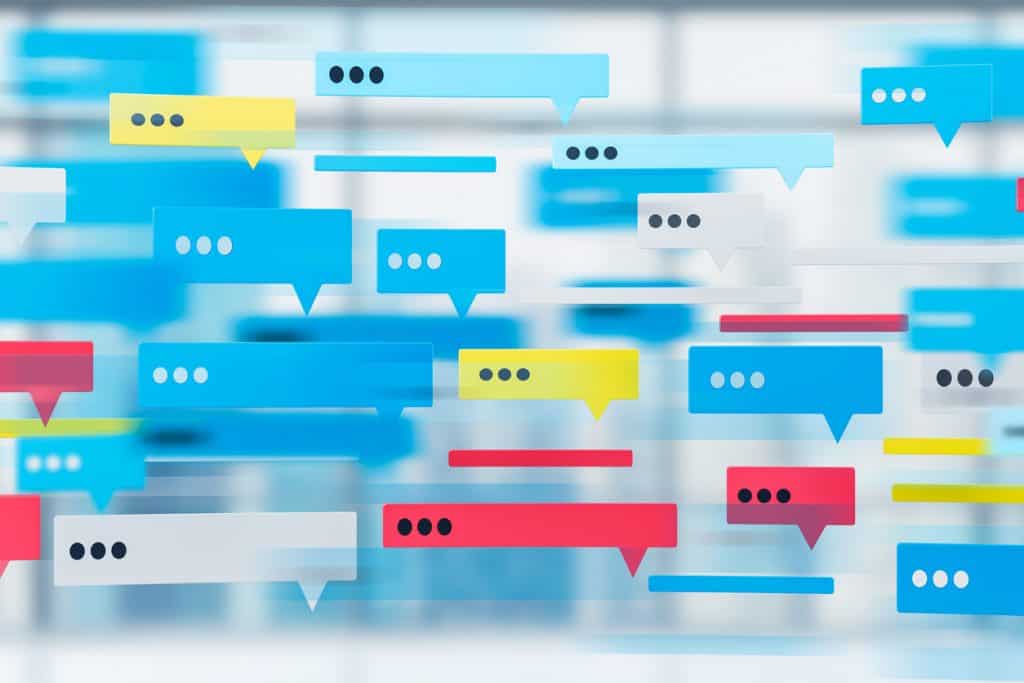 Like most entrepreneurs, you may have a limited amount of time to allocate to a great number of different tasks that keep your business going. 
Listening to what your customers say and answering to their comments on your blog posts is important, but when you see the clutter of messages that have gathered during the week you might get too overwhelmed and stressed to proceed. You really don't know where to start.
We get you and we want to lift the pressure from your shoulders, even if only a little. That's why having a tool that categorizes these messages according to the criteria you choose, will make this process run more smoothly and save you a lot of time. In fact, your audience will surely notice that you really listen to what they have to say. Additionally, you'll feel satisfied to be able to tick off one more task from your To-Do list. 
How this WordPress Plugin works 
Let's imagine for a moment that you're a food blogger and you have several recipes on your website with dozens of comments waiting to be answered. The Comments Categories plugin comes in very handy to sort the comments on your recipes, like, in the example below, in "I have made this" and "I have not cooked this yet". 👇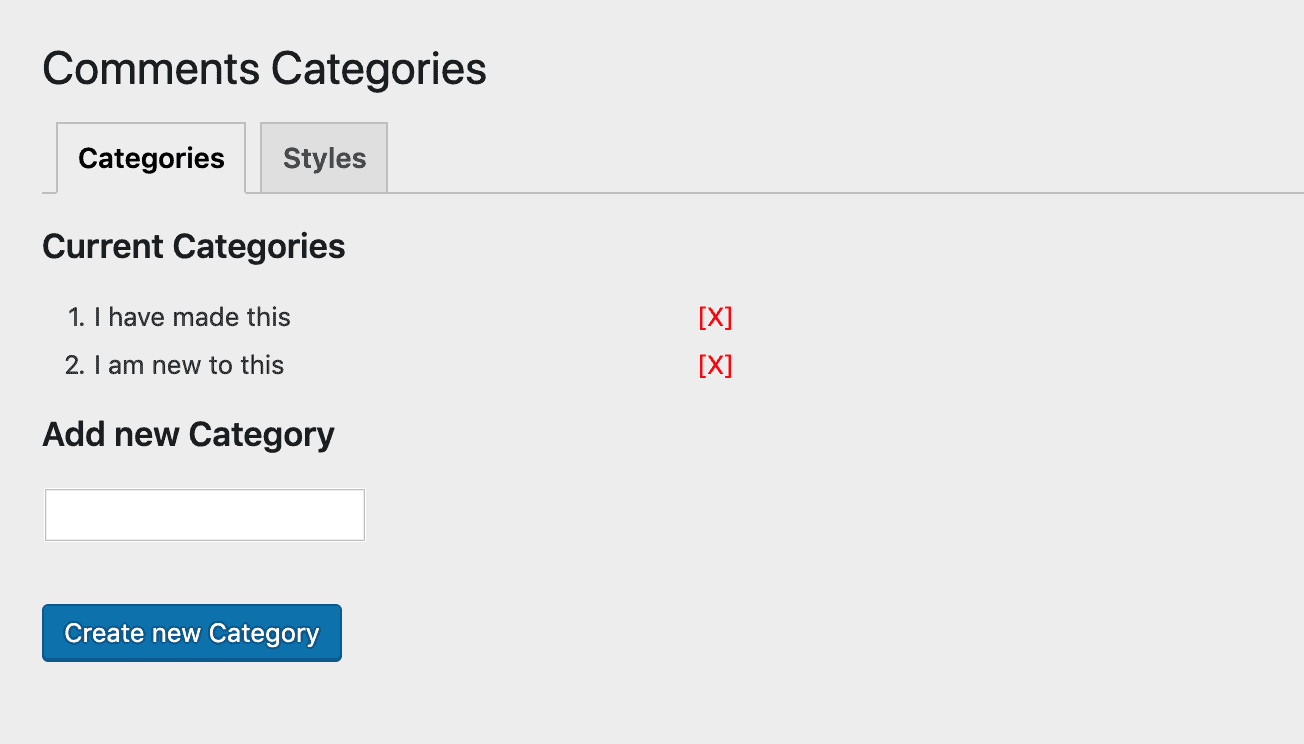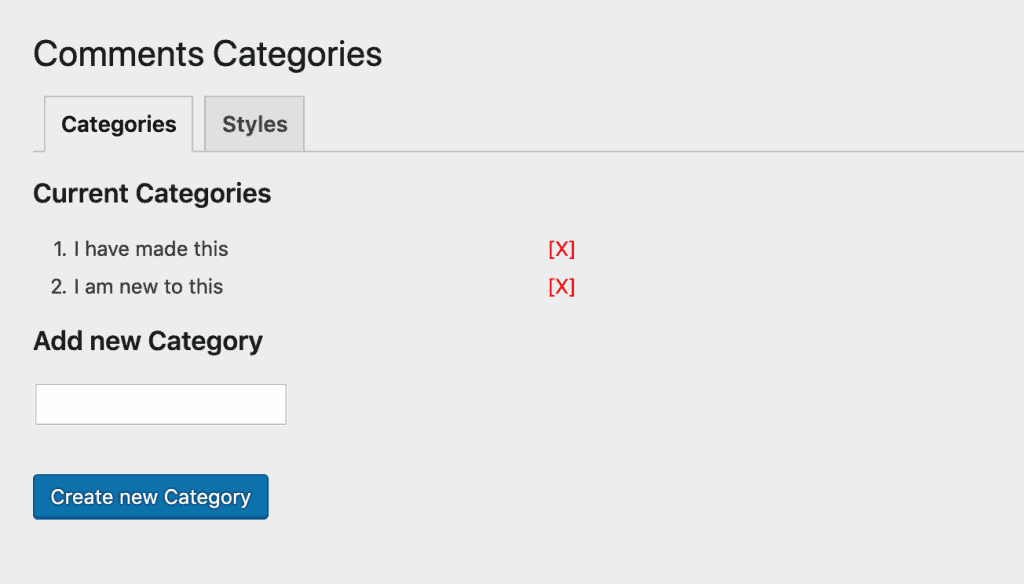 The plugin is flexible enough to allow you to create any type of categories you want. 😉
To configure the list of categories you go to Settings → the Comments Categories page.
Besides the categories list, you can also customize the basic look and feel of the comment filtering buttons, like this. 👇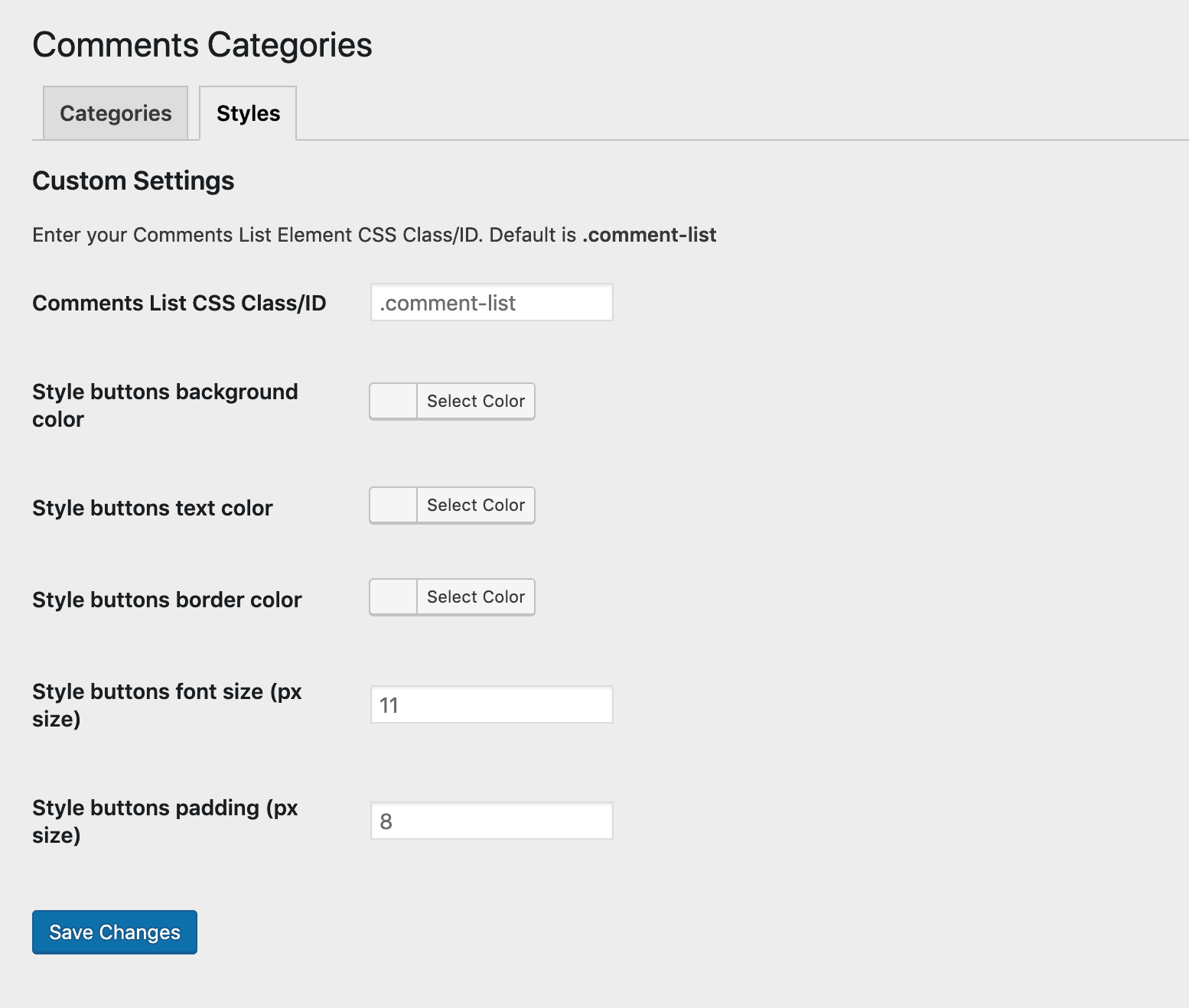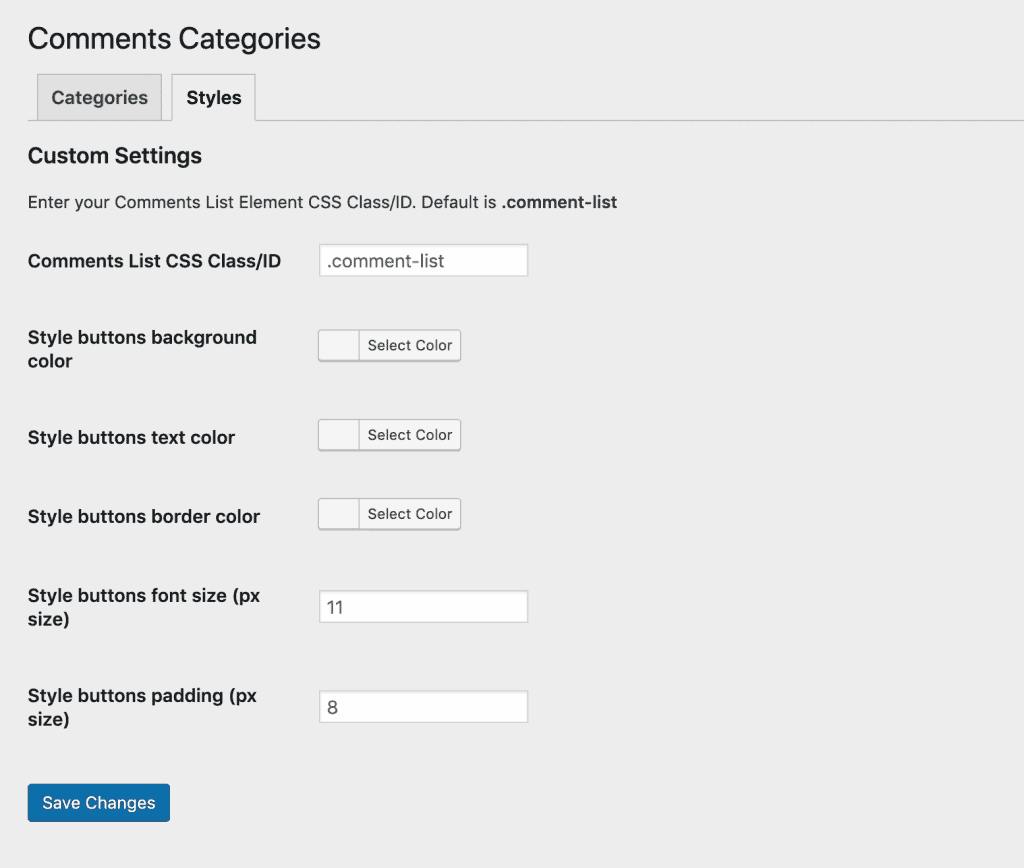 Note: If you need support with this plugin or want to customize it, please submit your request here. 
Here's a preview of how your users will see the comments on the live website: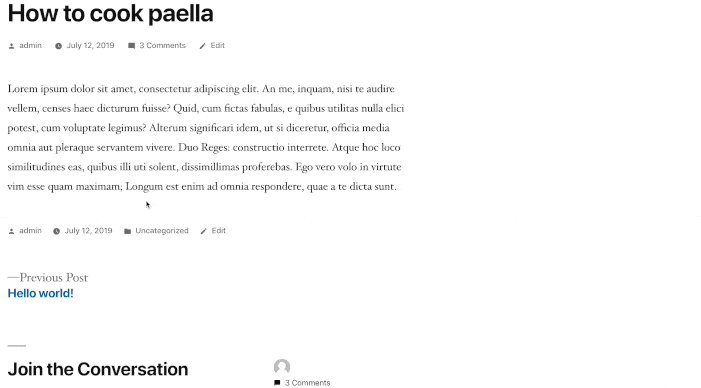 How do you install this plugin? We've got you covered, here's how. 👇
How to install the Comments Categories plugin 
The minimum requirements for the installation of this plugin include having:
WordPress version 5.0 or higher

PHP version 7.1 or greater (PHP 7.2 or greater is recommended) 

MySQL version 5.7 or greater. 
There are two ways to install the plugin:
1. Automatic Installation
Automatic installation is the easiest option as WordPress handles the file transfers itself and you don't need to leave your web browser. To do an automatic install of Comments Categories, you have to log in to your WordPress dashboard, then navigate to the Plugins menu and click "Add New".
In the search field type "Comments Categories" and then click "Search Plugins". Once you've found the plugin, you can view the details about it such as the point release, rating and description. Most importantly, of course, you can install it by simply clicking "Install Now".
2. Manual Installation
The manual installation method involves downloading our plugin and uploading it to your webserver via your favorite FTP application or from the Admin Area → Plugins → Add New and then choose "Upload Plugin". The WordPress codex contains instructions on how to do this, here.
So… you're ready to organize your comments in any categories you want. It feels so good to keep everything clean and efficient, doesn't it?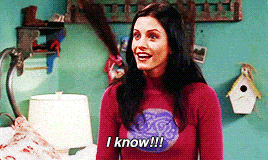 How can we help
Details really matter for great user experience. Some more than others. 
Those details that make your life as an entrepreneur easier, that keep your audience engaged and happy are the ones that you should be able to leverage for your success. That's why we hope that this plugin will make a difference and help you in your daily busy schedule. 
Also, please leave a comment or send us a message if you have a great idea for a WordPress plugin and don't know how to technically implement it. We like to constantly challenge ourselves to find new ideas and solutions in our pursuit of excellence. 
Additionally, keep in mind that we can provide unlimited possibilities for your website by customizing WordPress plugins or creating new extensions that match your business goals. Whether it's an online shop, a directory or a corporate website, we have a wide experience in custom WordPress development with different frameworks.  
Want a beautiful and effective website? Reach out to us and let's discuss your project together. 
Struggling to get a product out the door?
Let's talk about how we can help!