WPRiders - WordPress Experts
Designer with Front-end WordPress Development Skills Job – project based & remote
We are not actively hiring for this position. You can apply and we'll get back to you once we resume hiring. Thanks.
---
WPRiders is a WordPress development agency that helps non-technical entrepreneurs launch their websites online.
Beyond that, WPRiders is a place where you grow as a person, where you read books and study a lot in order to become the best version of yourself.
This is primarily a designer job for someone who's very effective at designing in Photoshop or Sketch or Figma. But the job also requires you to be able to code your designs using a page builder. We only accept candidates who can master both skills.
You will work to design beautiful interfaces for e-commerce shops, marketplaces, membership websites, job board platforms, or brochure websites for demanding customers based in the US, Australia and Western Europe.
"It's a place where you learn something new every day" – at least, that's what our developers say.
We are looking for the best of the best designers with front-end development skills. You should have both design experience as well as front-end coding skills using WordPress page builders. Our team needs somebody who is open to learning new things, responsible and passionate about website development.
We expect you to be able to create designs like this one or even better.
This is a remote, project-based contractor job. See the benefits and the requirements below.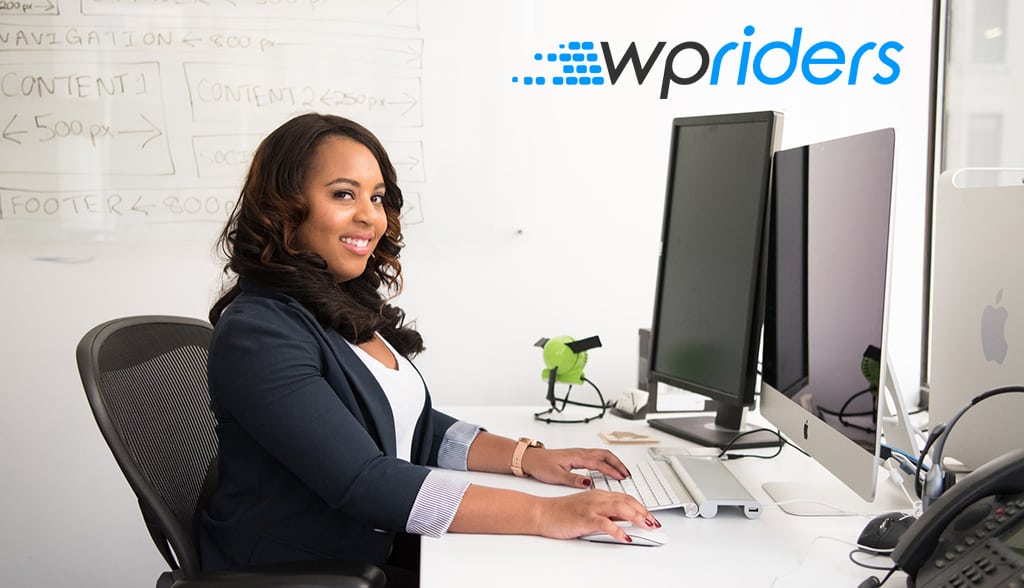 As a designer & developer, you will
design beautiful web interfaces for new websites using Photoshop/Sketch and/or Elementor, Divi, or Gutenberg
design functional interfaces having the User Experience in mind
redesign existing web pages
customize existing themes (front-end)
build new WordPress themes from PSD design (responsive, mobile-friendly)
other projects
What's in it for you?
interesting projects that will challenge your brain
continuous learning: daily study time, book budget, Kindle / Amazon books, audiobooks on Audible
international exposure – 90% of our clients are international on a wide variety of WordPress projects
excellent project-based payout & benefits
we Open Source parts of our code to help the WordPress community – important for your personal branding
an incredibly talented team with a healthy organizational culture which encourages learning and self-growth
To join our team, you need
to be an excellent web designer
to be proficient at PSD and/or Sketch
to be proficient with WordPress page builders, like Elementor, Divi and Gutenberg
you should be able to design both in PSD/Sketch as well as directly using the page builder – provide examples of WordPress websites you created using a page builder
to be honest – namely to be somebody who likes to play fair
to be accountable – to do your job paying respect to yourself, your work and your clients
to like learning – to search and experiment new things that you can immediately put into practice
to be proficient in English, both reading and writing
to be able to work with deadlines
to be able to work in the EEST (East-European) timezone
Job requirements
Excellent web design skills
WordPress development using page builders: minimum 1 year
HTML, CSS: minimum 3 years
Our company overview
WPRiders is a premium WordPress development agency for clients across 5 continents.
Our core values:
Accountability: we do our job well. We work efficiently since we believe it is only up to us to deliver the promised results.
Integrity: we follow one simple rule – always do the right thing. We are honest and open with our customers. We keep our promises and treat our stakeholders with respect and consideration, just as we would want them to treat us.
Personal growth: we are passionate about our work. We are also open to personal change and continuous improvement. That is why we constantly challenge ourselves to find new ideas and solutions in our pursuit of excellence.
Contribution: we are part of the Open Source community. We are determined and dedicated to its success. We gladly share our know-how as keynote speakers and our code to inspire and help others just as we were inspired and helped by the Open Source family.
How to apply
Send us your Resume/CV and 3 WordPress websites that you designer and coded yourself using a page builder. Please send all the links/materials to jobs{at}wpriders.com