Why Helping 100 Entrepreneurs Succeed Is Our Mission
Launching a business online can be hard.
So hard that many entrepreneurs give up trying.
I know the feeling of helplessness and disappointment this process involves. And I also know that when things seem impossible, there might be a solution waiting for you just around the corner.
"Not in my case" you may think. And you may be right. Unfortunately, not everyone gets the chance to make it and reach the top. But you know, some do make it. And it may as well be you.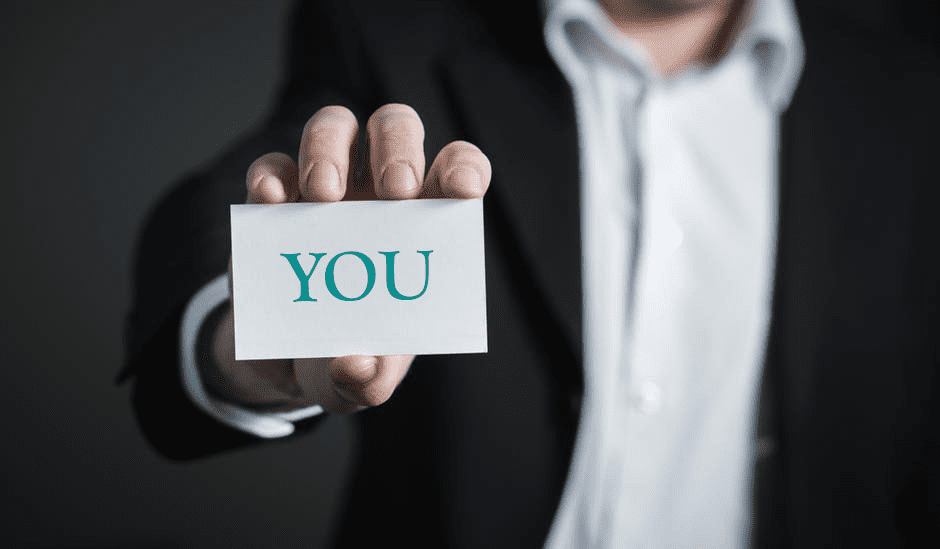 Now, with that in mind, at WPRiders, we believe that launching a new online business shouldn't be so hard and confusing. Yet somehow things go wrong and we end up seeing all these wrong online products that no market ever really wants.
The sad outcome is that many entrepreneurs fail and they end up disappointed.
Here are 3 main reasons why entrepreneurs fail:
They build the wrong product
They misunderstand their product market fit
They spend their money on the wrong thing
So, what's the solution for such situations, or better yet before you end up in such a situation?
Guidance. Getting informed and asking for help. There are entrepreneurs out there who have already paved the way and can identify what can go wrong before it does.
I mean, have you ever seen a tennis champion at Australia Open win the competition without having a good coach by their side? I don't think so. Well, I haven't yet.
The bottom line is that guidance and mentoring in any field are crucial. And the entrepreneur field is no exception to the rule.
And that's why, starting this year, we are on a mission here at WPRiders.
Our mission is to help 100 entrepreneurs build and launch their online business by 2021.
We want to see entrepreneurs launch businesses, successful services, and products and minimize waste.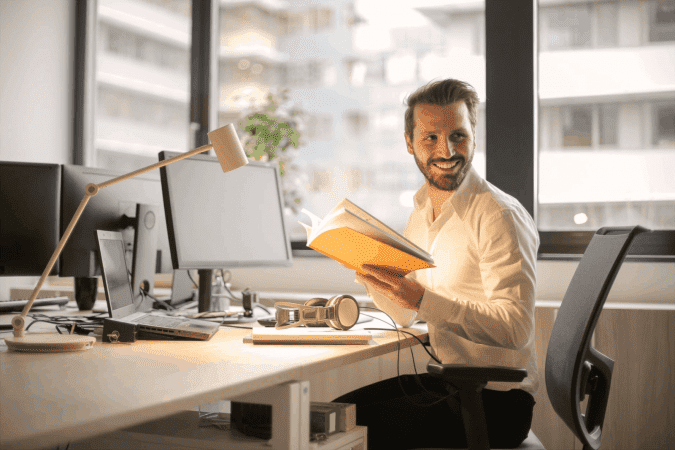 Entrepreneurs account for a large percentage of all the job incomes in the USA and the UK.
In fact, according to Virgin StartUp "UK start-ups employe 3.24 million people nationwide, accounting for 12 percent of all employment in the country."
Also, according to TheHill "Startups play a significant role in the strength of our economy and the everyday lives of the American people… Our country's economy depends on good startups. Not only do they lead the way in innovation, but they are crucial job creators that support countless families. In 2015, startup firms created 2.5 million jobs, roughly 15 percent of all new job creation that year. In 2017, startups represented almost 9.5 percent of all private sector firms in the United States. Firms less than a year old and with 10 or fewer employees created 1.9 million jobs and more than half of these jobs were created by firms with four employees or less."
So, obviously, there are clear economic benefits when it comes to startups.
And now, going back to why do we want to help entrepreneurs?
1. Well, first of all, because they deserve all the help they can get; mostly because, let me just say this, they are an extremely courageous type of people. I mean they are basically launching themselves into nowhere – they are dreamers, some of them are delusional, but they are brave and that is a quality I appreciate in people.
So, essentially entrepreneurs really need a helping hand. They need someone to ground them down, keep them in touch with reality while pursuing their dreams.
2. Secondly, because, as I said in the above, economically speaking they generate a lot of jobs and a lot of revenue – therefore the benefits are great.
3. And last, but not least, because we are entrepreneurs ourselves, we are an entrepreneurial company. So, we may know a thing or two about how things work in the challenging entrepreneurial world.😉
As for myself, I have been an entrepreneur since 2003. And I have personally built 5 products. Failed with some of them. Been successful with a couple of them. You know, entrepreneurship is a long journey, you need a really good guide by your side. And, that's where we come in.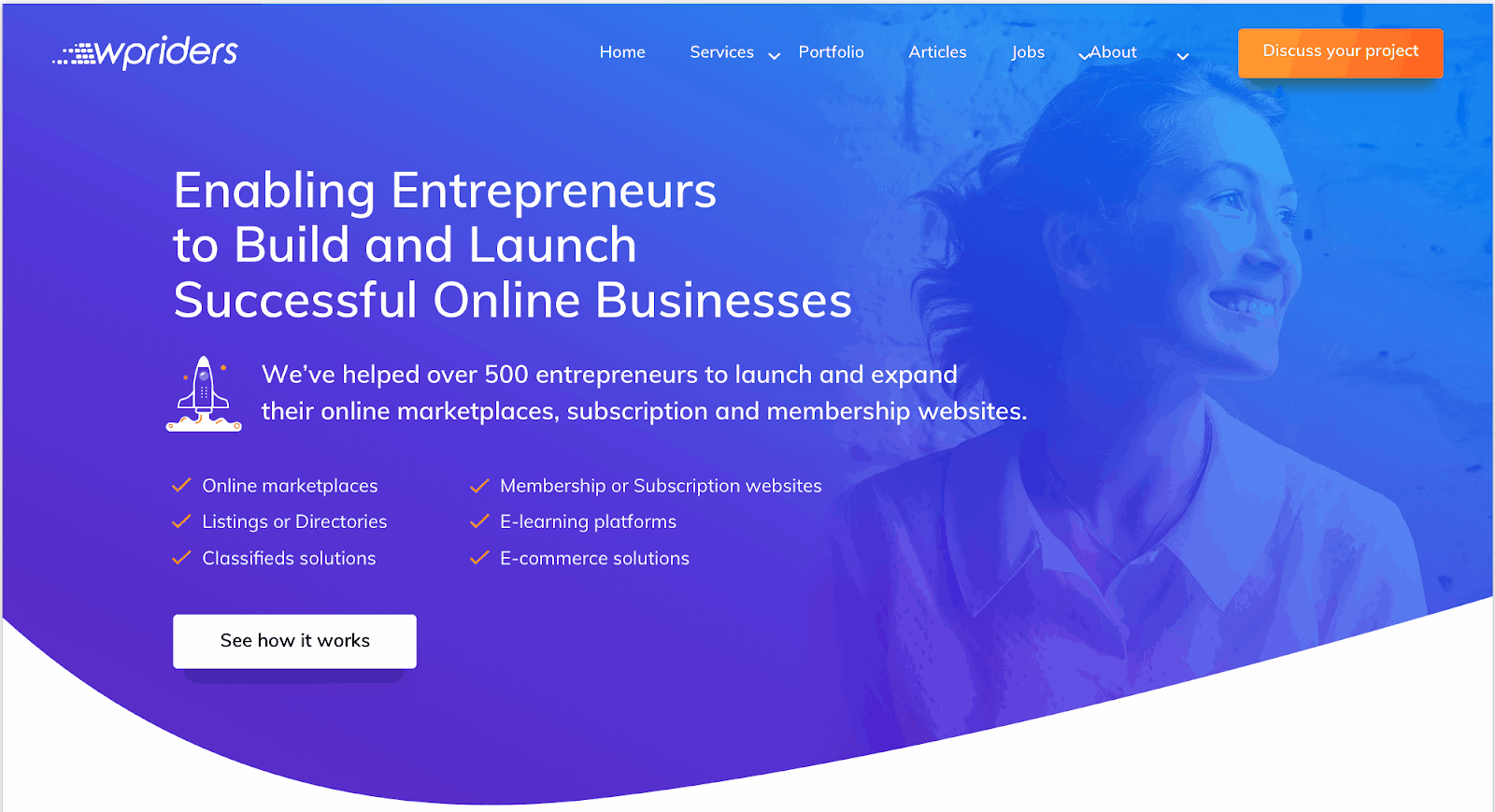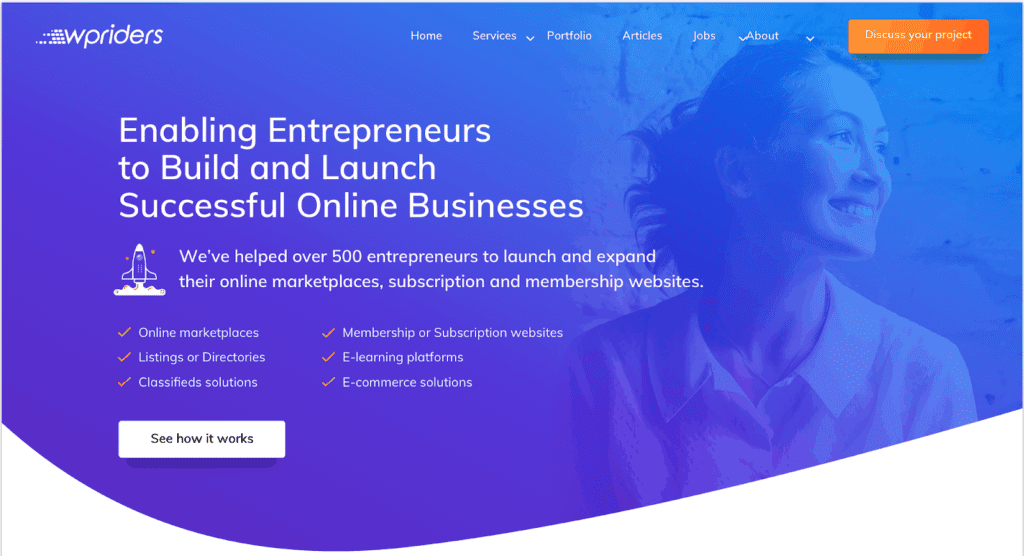 We have already helped 500+ entrepreneurs to launch their online platforms, but our journey isn't over yet. We have big dreams and our dream include you, the entrepreneur.
What's our mission? To empower your online success.
Why does our mission involve 100 entrepreneurs?
Because 100 is an easy to remember figure.😛 Besides, we thought it's an inspiring goal and number… you should see how great it looks written on the board in our agency office. Really inspiring. 💪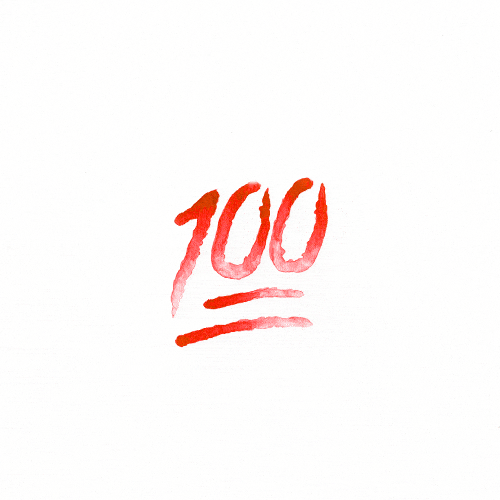 We also do this because we like to keep track of how many entrepreneurs we have helped and we continue to help in launching their businesses.
Why by 2021?
Because I am a realistic, down to earth person and I wanted to set a realistic goal.
Up until 2019, we have helped more than 500 different entrepreneurs all around the world to expand or launch their existing businesses. So, I think we can have 25 new platforms launched this year, 35-40 next year in 2020 and around 40-45 in 2021 – meaning real platforms, not just enhancements to existing systems.
We have a great plan set up, rooted in realistic expectations and professional work, done by entrepreneurs with years of experience (years where we have experienced both failure and success).
Why choose WPRiders as your guide?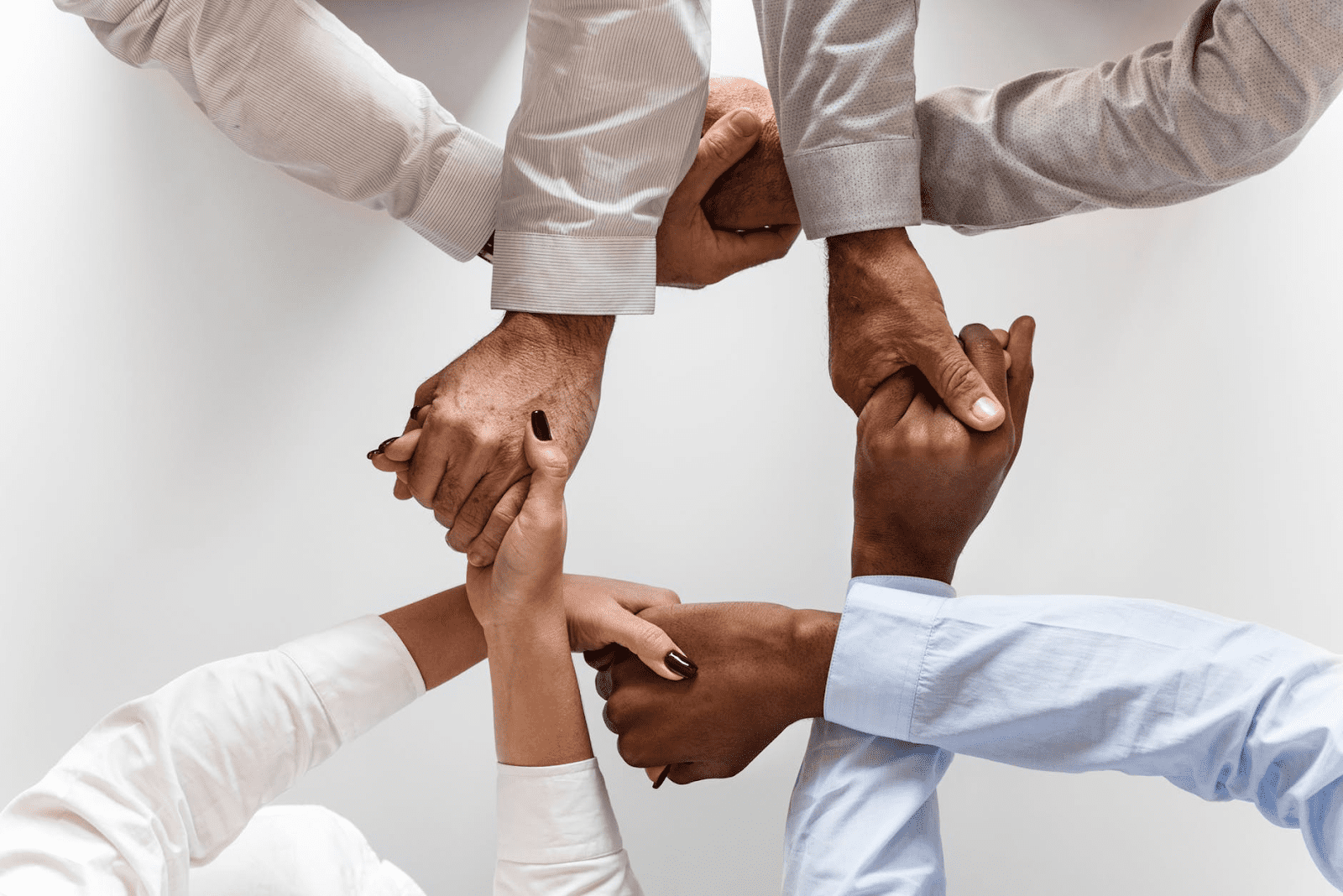 Because we've already walked this difficult, challenging path, and we have walked it with 500 other entrepreneurs from all around the world.
Check out our Portfolio, and learn about some of our work listed on our website,  here.
Also, because the best review is the one done by your clients, see what people are saying about us, here.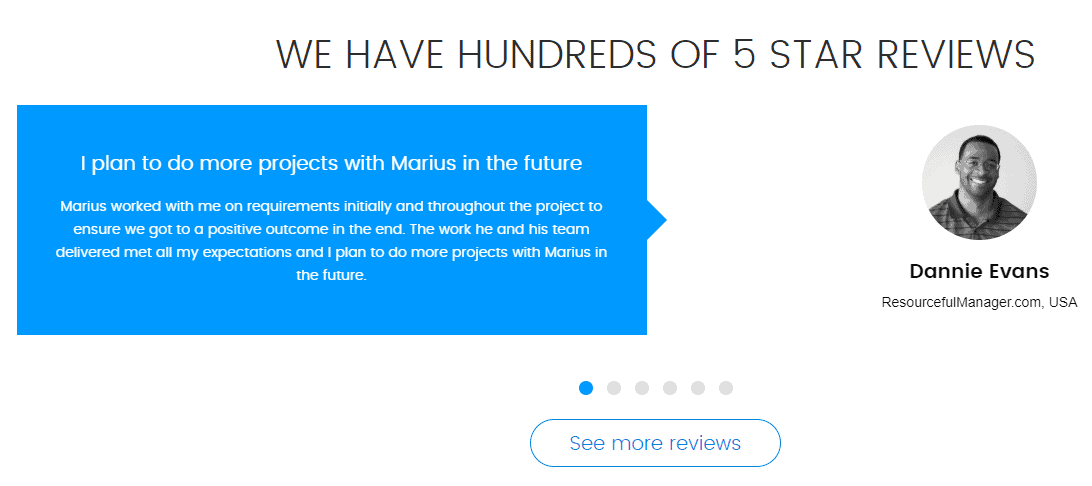 How can we help?
We have a 5 step process that will help you as an entrepreneur. Here it is:
Step 1: We'll meet with you and provide consultation as well as feedback regarding your idea. If you want a 5-minute free feedback from us, simply submit your idea in a form on our website and send it over to us. 👇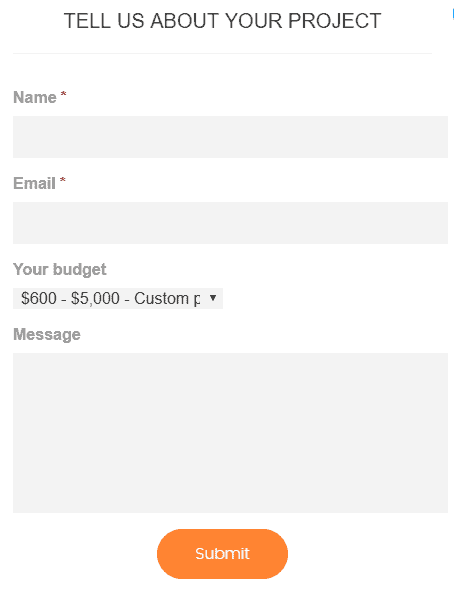 Step 2: We quickly assemble a prototype so you can get visibility over your idea.
Step 3: We provide consultation about what your minimum viable product would look like  – stripped down to the most basic version of your future product. But it would be a product version that you could actually use with your real customers.
Step 4: We'll make sure you have everything you need so you can go to the market and test your product with real customers.
Step 5: We extend your initial product step by step using agile sprints and send you the final product. We use agile technology to ensure that at every step you are building the right thing, the right product for the right market. And you'll have the chance to test your product at every step in the process to ensure the success of the product.
And because trust is built on shared values, and because we want to build trustworthy relationships with our clients, have a look at our company values that describe us above all else. 👇
We do our job well. We work efficiently and always deliver the promised results.
We follow one simple rule – always do the right thing. Being honest, open and respectful with our customers is our company culture.
We are passionate about our work and always open to personal change and continuous improvement. That is why we constantly challenge ourselves to find new ideas and solutions in our pursuit of excellence.
Being part of the Open Source community, we are determined and dedicated to its success. We love to share our know-how as keynote speakers – we want to inspire and help others just as we were inspired and helped by the Open Source family.
If our values match yours and you need guidance to reach the top, get in touch with us and let's carefully plan your future. You can be one of the 100 entrepreneurs we plan on helping by 2021.
Let's celebrate your success, too! 🙌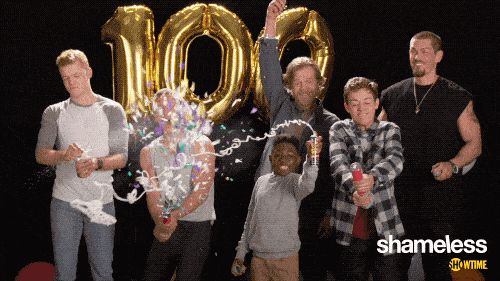 Hire Expert WordPress Developers
Looking to customize or develop a new website?